I guarantee that none of the voters who decide who plays for national championships and post-season awards watch as much college football as I do. I deserve a vote. Here is a rundown of what my ballot would look like for all major awards and of course my top 25. Not a whole lot has changed since last week, so I will cut down on the analysis. Check it out:
Top 25
1. (1) Notre Dame
2. (2) Ohio State
3. (4) Stanford – Honestly, this is the best team in the nation. If they had started Hogan all year, they would have rolled won in South Bend and rolled all over Washington.
4. (3) Alabama – I came to realize that those SEC teams were just frauds and their defenses really are not that good. I had Bama winning 35-31. Don't think anyone else saw those average defenses getting exposed the way they obviously were.
5. (5) Oregon
6. (6) Kansas State – They completed their brilliant regular season, maybe the best in school history with a win over a solid Texas squad.
7. (7) Texas A&M
8. (9) Florida State – They avoided a BCS nightmare in the form of a 6 loss team making it to the Orange Bowl.
9. (11) Florida
10. (10) LSU
11. (14) Oregon State – Nice school record for points against hapless Nicholls State…
12. (8) Georgia
13. (16) Northern Illinois – This team is going to be in a BCS bowl, as long as they do not get screwed by the computers. Too bad their coach jumped ship for NC State. It would be a shame if he wouldn't be able to coach the Sugar Bowl or wherever they end up.
14. (13) Clemson
15. (NR) Oklahoma – They continue to sneak out victories. Hopefully Northern Illinois will take their BCS spot.
16. (15) South Carolina
17. (19) Utah State
18. (20) San Jose State
19. (12) Nebraska – What an ugly loss they had. That has got to be an aberration, considering the roll they were on coming into the Big Ten Title game.
20. (21) Michigan
21. (22) Boise State – They took down their rival Nevada in their territory, a place that has given them trouble in recent years. Can they sneak into the BCS?
22. (23) Louisville – A nice win over Rutgers all but clinched their spot in a soon-to-be ugly-as-hell Orange Bowl.
23. (28) UCLA – They got beaten up by the best team in the nation a couple weeks in a row, but this week they showed some fight at least.
24. (17) Kent State – They took Northern Illinois to overtime. That shows even more clearly that the loss to Kentucky was the biggest head-scratcher of the year.
25. (NR) Northwestern
Dropped from rankings: Rutgers (24), Oklahoma State (25)
Heisman Trophy
1. Colin Klein, QB, Kansas State – He deserves the award. He has had an amazing season. One loss does not take you completely out of a race. Every winner has an off game.
2. Manti T'eo, LB, Notre Dame – His playmaking ability on a stingy defense is impossible to ignore. One of the best and most impactful linebacker seasons I can remember.
3. Johnny Manziel, QB, Texas A&M – He had an incredible freshman year statistics-wise, except when he was playing Florida and LSU. Oh yeah, all the other voters must have missed those games…
4. Braxton Miller, QB, Ohio State – Aside from Klein, Miller is the one player whose team could least afford to losehim. He single-handedly went unbeaten in the Big Ten, which is rarer than you might expect.
5. Jordan Lynch, QB, Northern Illinois – Nobody can argue with the stats this guy put up all season. Even in the team's average games, he was dominant. For a trophy that has turned into an Offensive Player of the Year Award, he needs to get notice. For the doubters, watch what he can do if they make it into the top 16. Seriously. He is a stud.
Coach of the Year
1. Bill Snyder – Kansas State
2. Brian Kelly – Notre Dame
3. Jim Mora – UCLA
4. Bill O'Brien – Penn State
5. David Shaw – Stanford
Davey O'Brien (QB)
1. Colin Klein – Kansas State
2. Braxton Miller – Ohio State
3. AJ McCarron – Alabama
4. Geno Smith – West Virginia
5. Johnny Manziel – Texas A&M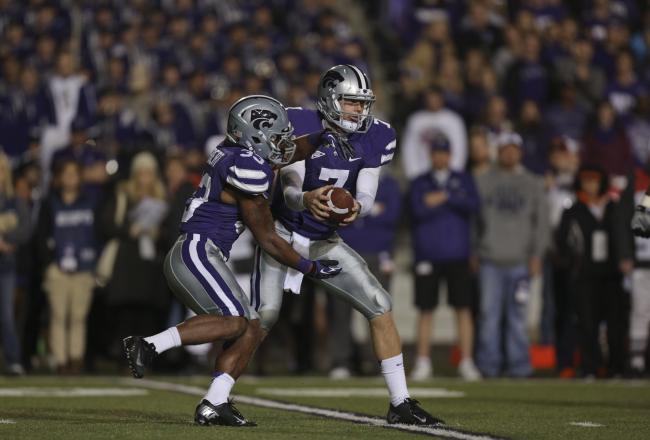 Doak Walker (RB)
1. Stepfan Taylor – Stanford (most underappreciated player in the nation)
2. Ka'Deen Carey – Arizona
3. Joseph Randle – Oklahoma State
4. Jonathan Franklin – UCLA
5. Kenjon Barner – Oregon
Biletnikoff (WR)
1. Terrance Williams – Baylor
2. Marqise Lee – USC
3. Tavon Austin – West Virginia
4. DeAndre Hopkins – Clemson
5. Quinton Patton – Louisiana Tech
John Mackey (TE)
1. Austin Seferian-Jenkins – Washington
2. Zach Ertz – Stanford
3. Tyler Eifert – Notre Dame
4. Joseph Fauria – UCLA
5. Jordan Reed – Florida
Chuck Bednarik (Defense)
1. Manti Te'o – Notre Dame
2. Jadeveon Clowney – South Carolina
3. Arthur Brown – Kansas State
4. Jordan Hill – Penn State
5. Jarvis Jones – Georgia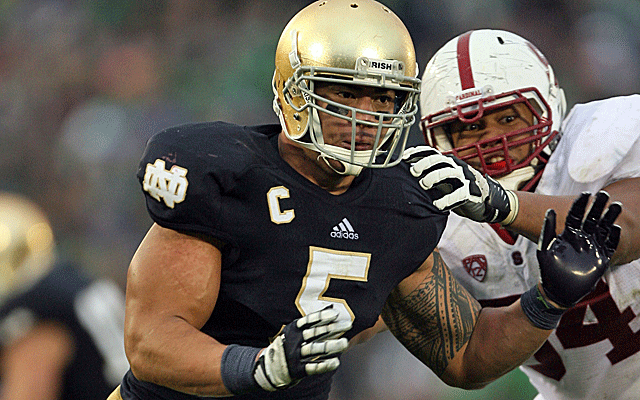 Way-too-early 2013 Heisman Trophy Watchlist
1. Braxton Miller – Ohio State
2. Johnny Manziel – Texas A&M
3. Taylor Martinez – Nebraska
4. DeAnthony Thomas – Oregon
5. Jordan Lynch – Northern Illinois
6. Marqise Lee – USC
7. Marcus Mariota – Oregon
8. TJ Yeldon – Alabama
9. Devin Gardner – Michigan
10. Ka'Deem Carey – Arizona
Ok, that is about all I got. Give me your rankings, thoughts, snubs, etc.