We are now entering the part of the year where college basketball is about over, and since no one really cares about the NBA or MLB, we have just one last order of business before the long summer leading up to football season...the NFL Draft!
The draft is one of my favorite things in sports. I live for college football, and this is the one time that all of those hundreds of hours a season watching games and getting to know players for 3-5 years pays off. These guys are heading into the league, and I now have been doing this long enough to actually remember when every NFL player was in college. That definitely makes me feel old, but it also makes me enjoy watching the NFL even more. Read up and enjoy my annual NFL Mock Draft!
1. Arizona Cardinals – Kyler Murray, QB, Oklahoma
This has been the talk of the draft ever since Kliff Kingsbury was given the keys to the Arizona Cardinals. Josh Rosen does not fit the profile of his air raid system, so they have to trade him the year after taking him in the first round and draft Murray, who will immediately be the one of most interesting players in the NFL. He is an astonishing athlete and a much better passer than any true dual threat QB entering the draft.
2. San Francisco 49ers – Nick Bosa, DE, Ohio State
The 49ers are in the strange situation where they have a free roll in the draft. Their QB was hurt all year, and they were pretty horrible. Jimmy Garoppolo will be leading this team going forward, and now they get the #2 pick without needing to fill that position that most teams would need when picking this high. The 49ers are going to take Bosa, who is the best player in the draft. The only red flag is that he sat out basically all of his final season in Columbus, not wanting to test his core muscle that he injured and subsequently had surgery on.
3. New York Jets – Josh Allen, OLB, Kentucky
This is a predictable pick for the Jets. They are always looking to draft playmakers on defense, and Allen was arguably the best defensive player in college football last season. Going into the year, he was not exactly rated that highly as a potential draft prospect, but he had a monster year and was the main reason why Kentucky actually put up a fight in the SEC East. He will be an immediate impact player in New York.
4. Oakland Raiders – Devin White, LB, LSU
There are plenty of needs for the Raiders, and they have three first round picks to address them. White is one of the safer picks in this class. He has the speed to stick with tight ends, and he is a tackling machine.
5. Tampa Bay Buccaneers – Rashan Gary, DE, Michigan
The Buccaneers will have a new look under Bruce Arians. They have some playmakers on offense, so they will probably start rebuilding that defense first. Gary was one of the top prospects coming into college a few years ago, and he ended up quietly having a pretty good career in Ann Arbor. He impressed in combine workouts and could easily get rewarded with being taken in the top 5.
6. New York Giants – Montez Sweat, DE, Mississippi State
Drafting Eli Manning's replacement? Replacing OBJ? The Giants are too conservative for that. I think they will make a rock solid pick here, getting their new edge rusher to lead their defense in the coming years and wait for their offensive reinforcements. Sweat is absurdly athletic for his size, and he had an insanely productive year in 2018.
7. Jacksonville Jaguars – Jawaan Taylor, OT, Florida
After getting Nick Foles in the offseason, the Jaguars now think they have their guy and solved their problem. Next step is to get him some protection and give Leonard Fournette some quality run blocking. Taylor is a monster lineman and will be a great pick for Jacksonville.
8. Detroit Lions – TJ Hockenson, TE, Iowa
The Lions have a lot of needs, but Matt Patricia is desperate to recreate the Patriot system. With Gronk now retired, he can no longer try to trade for him. Look for the Lions to take the best tight end in the class, one who is an expert route runner and can block. This will be a little bizarre since most feel Hockenson's teammate Noah Fant is the better pro prospect, but this just feels too obvious for the Lions to pass up.
9. Buffalo Bills – Quinnen Williams, DT, Alabama
I am not projecting trades, but maybe I should. There's no way that Williams drops this far, but we'll go with it. The Bills do need to give Josh Allen some weapons on offense, but they take the best player on the board and wait for the skill positions. Williams was the rock on Alabama's defense and will be for Sean McDermott's group in Buffalo.
10. Denver Broncos – Devin Bush, LB, Michigan
He had one of the top 40-yard dash times at the combine, and he had an incredible year for Michigan. The Broncos seemingly got their solution at quarterback by getting Joe Flacco, and they will need to get him some help at receiver, but Elway is stubborn and will continue to spend resources on defense, when that is not what they need at this point.
11. Cincinnati Bengals – Dwayne Haskins, QB, Ohio State
I would normally go out of my way to find the guy in the draft with the most character questions and arrests for the Bengals, but there is actually a new regime there…finally. I don't think that Zac Taylor is going to kick the tires for too long on Andy Dalton, so the Bengals go with the record breaking in-state prospect to be his eventual replacement.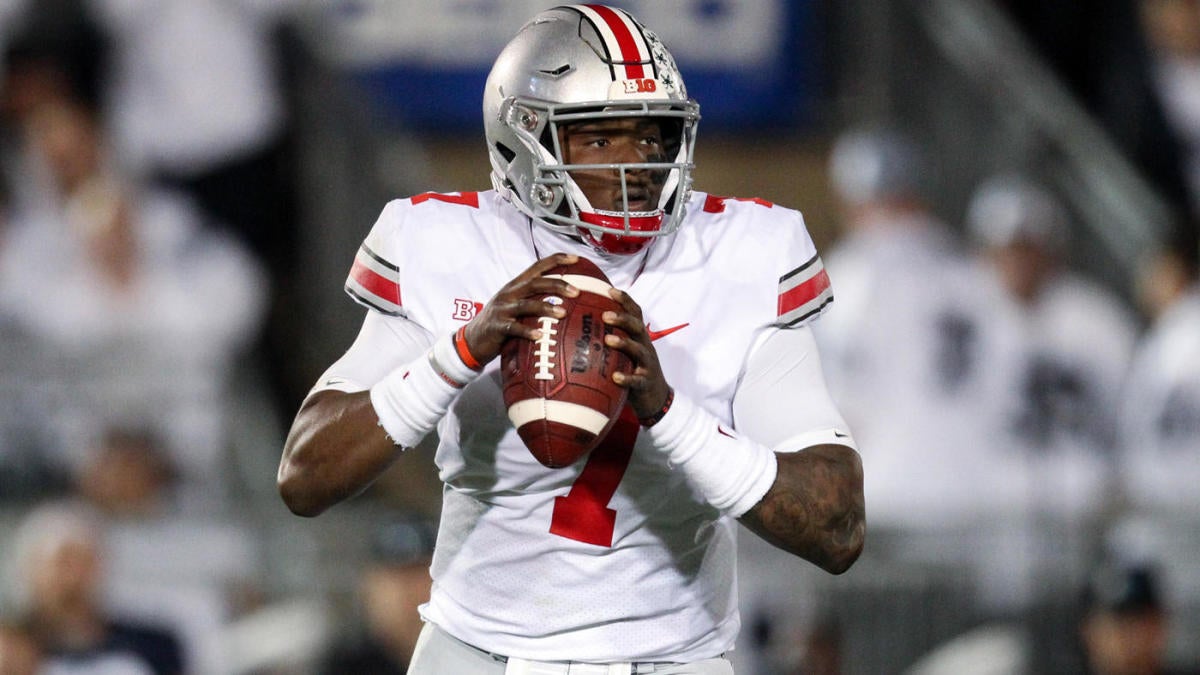 12. Green Bay Packers – Andre Dillard, OT, Washington State
The Packers moved on from Mike McCarthy, so the first thing to get on their arrogant QB's good side is to get him some stability on that offensive line. Dillard is one of the most solid linemen in the class, particularly as a pass blocker coming from the air raid system in Pullman.
13. Miami Dolphins – Clelin Ferrell, DE, Clemson
The Dolphins traded away Robert Quinn, so now they need to fill that spot. Ferrell was never the most publicized player on that all-time worthy defensive front at Clemson, but his game most easily translates to the NFL. New head coach Brian Flores also has the opportunity to trade up for a quarterback if the situation fits, but I think he will go conservative with his first draft. I mean, they have Ryan Fitzpatrick, so…
14. Atlanta Falcons – Ed Oliver, DT, Houston
The Falcons need help in a lot of areas. Oliver is one of the five most talented players in the draft, but concerns over his size and late season issues with his head coach are bringing him down the draft board a bit. This will be an excellent pick for Atlanta, and it will be the start of the reload for Dan Quinn's defense.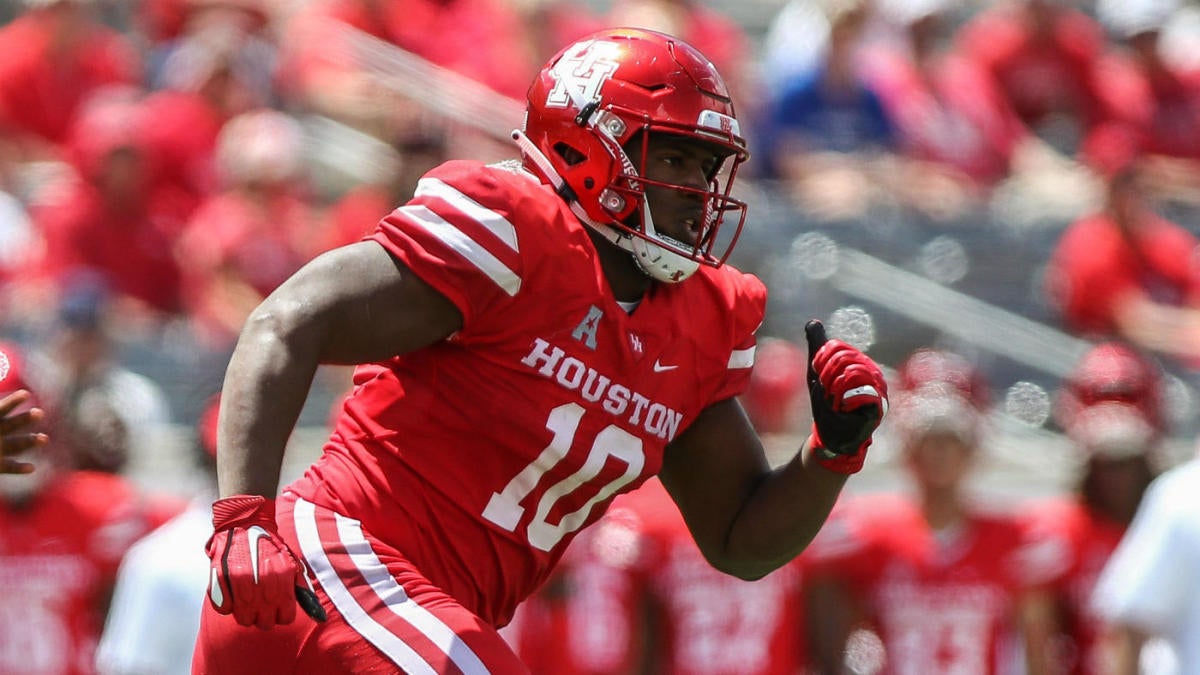 15. Washington Redskins – Jonah Williams, G, Alabama
The Redskins are in a difficult spot. They don't have the resources to trade up in the draft again to take a quarterback, and their guy Alex Smith is coming off a gruesome injury. Case Keenum is just a band-aid at this point. They could go with a flier on Daniel Jones or Drew Lock, but I think they will go more for pass protection and run blocking for Adrian Peterson and company.
16. Carolina Panthers – Cody Ford, G, Oklahoma
The Panthers need to repair their offensive line. All of the linemen from Oklahoma are versatile given the diverse looks that they gave defenses over the past few years. Ford will be a player that can open holes in the running game and can pull and pass block as well. Carolina needs help on the defensive line as well, but giving Cam Newton longevity is the bigger issue for the organization.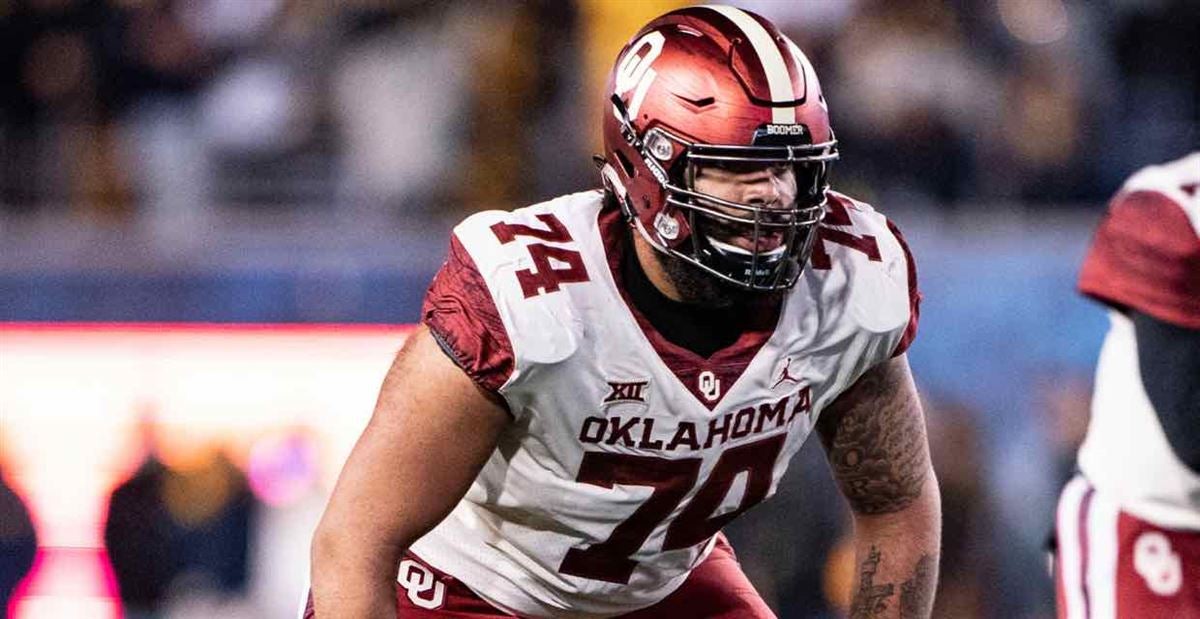 17. New York Giants (from Browns) – Daniel Jones, QB, Duke
The connection is there with Jones being coached by Manning family mentor David Cutcliffe, plus this pick is not going to cripple the organization if it misses. The Giants have other holes, but they need to find a realistic successor to Eli at some point. Jones has a pro-style game, and unless we hear about a trade for Josh Rosen at some time in the near future, then this is the next in line of guys that looks like a Giants QB.
18. Minnesota Vikings – Kaleb McGary, OT, Washington
The Vikings want to be able to run the ball and protect their highly paid QB as well. McGary made a career at Washington as one of the top pass and run blockers in the conference, and he will fit nicely into the culture in Minnesota. In a perfect world, they would trade down a handful of slots before picking him, but the purposes of not getting too abstract, this works.
19. Tennessee Titans – DK Metcalf, WR, Mississippi
At times, the Titans offense looks absolutely dreadful. They need to start investing in some more weapons, and after the insane combine that Metcalf had, this should be an easy choice for the organization. Receivers are usually overvalued in the draft process, so a team might take him before here, but this would be a steal if it works out like this.
20. Pittsburgh Steelers – Byron Murphy, CB, Washington
I don't believe that they will reach for a receiver to replace Antonio Brown just yet. They still have a bunch of weapons for Big Ben. Murphy is the most natural cover corner in the draft. Being in the same division as the Browns, they will need several DBs who can cover and also be able to tackle in space. Murphy is a logical pick here.
21. Seattle Seahawks – Nasir Adderley, S, Delaware
The Seahawks have to fill the hole vacated by the departure of Earl Thomas in free agency. The organization loves to take players from smaller schools, and Adderley has the playmaking ability in the secondary to be an immediate impact player. I imagine they will trade down, though, seeing as they only have 4 picks in the draft.
22. Baltimore Ravens – Marquise Brown, WR, Oklahoma
He has absolutely electric speed. This is the type of player that will be needed for the Lamar Jackson run game experiment to actually work. They will need receivers that are willing to block, but you also need a player that can keep the defense honest and burn everyone downfield. In this draft, that player is clearly "Hollywood" Brown.
23. Houston Texans – Dalton Risner, OT, Kansas State
The Wildcats have produced some really good offensive linemen in recent years, and that is the position that is most needed for the Texans. Deshaun Watson can't do everything himself all the time, so Risner will come in from a spread attack system and stop some of the bleeding.
24. Oakland Raiders (from Bears) – Brian Burns, DE, Florida State
The Raiders need to find someone who can try to fill the position that Khalil Mack had dominated. Burns will not be close to his level, but the positional fit and size are there. I suspect they may trade up for one of the more highly rated edge rushers, however.
25. Philadelphia Eagles – Josh Jacobs, RB, Alabama
The Eagles have invested a lot in running backs over the last handful of years, but they still are looking for that guy who can take the reins and pound the rock. Jacobs was always in a several running back system in Tuscaloosa, so he will still be fresh enough, unlike past Bama backs who have worn out in a year or two,
26. Indianapolis Colts – Christian Wilkins, DT, Clemson
I had a tough time picking between Wilkins and his teammate Dexter Lawrence, but I went with the more consistent of the two. The Colts are set at linebacker, but they need run stoppers in the middle. Wilkins can also get pressures from the interior. They also need receiver help, but the depth at receiver in this draft will become evident in day two.
27. Oakland Raiders (from Cowboys) – Greedy Williams, CB, LSU
If the Raiders screw up this first round, then Vegas might just reject them. This will be the third pick defensively for Jon Gruden, and it should pretty much shore up all three levels of that unit. Williams was a great player at LSU. Even when the team was struggling, he was locking down the best receiver of the opposition.
28. Los Angeles Chargers – Deandre Baker, CB, Georgia
The Chargers need secondary and offensive line help. Baker is one of the best corners in the draft, and while this may not be an exciting pick for a team that is so close to being the best team in the NFL, it will be a smart pick. They need someone who can attempt to cover the Kansas City offensive machine.
29. Kansas City Chiefs – Garrett Bradbury, C, NC State
This would be a classic Andy Reid pick. The team needs a flashy edge rusher, and they got rid of Kareem Hunt (who somehow only got an 8 game suspension), so they address one of those needs so they can take out the Patriots, right? No, they take a center. Bradbury is actually excellent value at this spot.
30. Green Bay Packers (from Saints) – Noah Fant, TE, Iowa
I can't believe I still had Fant on the board. The Packers are going to need to get Rodgers a go-to target, and while WR would be an easier way to do that, giving Jimmy Graham a partner in crime will be a nice touch. Fant is the most athletic tight end in the draft, and his game fits the NFL system way more than it did in college.
31. Los Angeles Rams – Dexter Lawrence, DT, Clemson
Aaron Donald is going to need another guy next to him with Ndamukong Suh leaving town. Lawrence is the type of player that might not jump off the tape, but he can swallow up blocks and prevent double teams on Donald.
32. New England Patriots – N'Keal Harry, WR, Arizona State
The Patriots would love to get one of the Iowa tight ends, but unless they trade up, I don't see any way that happens. They probably need help at defensive end, but they could also use another playmaker on offense. Harry was a monster at ASU, and he will be in New England as well. Keeping weapons at Brady's disposal will ensure his production doesn't dip and he stays happy.
So there you have it! What are your thoughts? What do you think your favorite team will do in this draft? Let me know in the comments!