My long awaited Oscar predictions update has arrived! With most of the predetermined contenders releasing trailers and some new exciting projects popping up, we have a new look Oscar race. Obviously, most of these movies have yet to be seen by anyone outside of the occasional early festival circuit, but it doesn't hurt to take guesses on which directors and actors will deliver on the promise of their trailers and word of mouth. Take a look at this Oscar buff's idea of what awards season could look like.
Release Date Casualties: War Machine, Wilson, The Zookeeper's Wife
Release Date Uncertainty: Hidden Figures, Jackie, Live by Night
1. Lion – Luke Davies – It may be a directorial debut for the Top of the Lake helmer Garth Davis, but it sounds like pure Oscar stuff. Dev Patel is starring in this soul-searching, coming of age type movie. Davies (Candy) is a talented writer, though. It could be the next Slumdog Millionaire.
2. Billy Lynn's Long Halftime Walk – Jean-Christophe Castelli – Simon Beaufoy is no longer attached as writer, but Castelli has been studying under Ang Lee for two decades. This is still one of the ones to beat, especially since the trailer appeared to be reminiscent of an Eastwood or Fincher movie. I am eagerly awaiting the first reviews of this film.
3. Silence – Jay Cocks – I am going to attempt to know as little about this Scorsese passion project as possible, but Cocks has done great work for Marty in the past, and everything involving this project just seems so calculated and fascinating. I expect it to be an Oscar juggernaut.
4. Moonlight – Barry Jenkins – Jenkins might not be a household name, but neither was Damien Chazelle before Whiplash when all he had done was Guy and Madeline on a Park Bench. It feels eerily similar with another indie treasure being Jankins's only effort (Medicine for Melancholy). Plus, Moonlight's looks incredible.
5. HHhH – Audrey Diwan, David Farr, Cedric Jimenez – There is already a film about Anthropoid this year, but it doesn't come close to having the pedigree of this French director's first American film. The cast is superb and underrated, and while on paper it could just be another Valkyrie, this sounds more moody and important.
6. Arrival – Eric Heisserer – I was skeptical of Denis Villeneuve's sci-fi action film being an Oscar player until the trailer came out. Also, the Academy has fallen for sci-fi again in the last decade or so. This film has everything going for it as of right now.
7. Nocturnal Animals – Tom Ford – I am also staying away from details of this highly anticipated (personally, at least) film, but Tom Ford's last film A Single Man was a player during awards season and one of the best films of 2009. I expect more of the same this time around.
8. Indignation – James Schamus – Early word on the Philip Roth adaptation is terrific. I still feel that with the right situation and campaign, it could play like this year's An Education.
9. Love & Friendship – Whit Stillman – These types of witty costume dramas show up in this category from time to time, and Stillman has a past Oscar nom for 1990's Metropolitan. This is definitely his return to form.
10. The Light Between Oceans – Derek Cianfrance – Cianfrance is sort of a tough sell for Academy voters, but this movie seems to be much more textured and less of a downer. We will see very soon how audiences respond, but it is a dark horse at this point.
11. The Circle – James Ponsoldt – The word on this film's status is almost silent, but there is so much potential in the cast and crew that I can't help but still hold out hope that it gets a late entry awards run.
1. La La Land – Damien Chazelle – Whiplash blew everyone away, and while screenplay awards almost never go to musicals, rarely do we get musicals that are original material. This seems like Chazelle's passion piece. And it looks stunning.
2. Loving – Jeff Nichols – There are a handful of these race relations films getting a run this year, but this one seems to be the one that should stick the most. I have yet to be disappointed by a Nichols film, and this is his most serious and Oscary movie yet.
3. The Birth of a Nation – Nate Parker, Jean McGianni Celestin – The Sundance champ (with the largest purchase price ever) should have no problem garnering a screenplay nomination. Parker is definitely inexperienced, but from how the last year has gone with the Academy, it would be an absolute shock if this were not included in all relevant categories.
4. 20th Century Women – Mike Mills – Mills made the overrated Beginners with his last film, which won an Oscar for Christopher Plummer. This movie is an almost exclusively female cast, and I can see Mills's style working well with the Holofcener-type plotline/script.
5. The Founder – Robert D. Siegel – He described his script as being The Social Network meets There Will Be Blood. And it is about the founder of McDonalds. I'm not sure anything else needs to be said.
6. Passengers – Jon Spaihts – A sci-fi movie that is almost certainly talky with Jennifer Lawrence and Chris Pratt speaking the words? I'd say Spaihts hit the jackpot.
7. Una – David Harrower – These types of realistic and uncomfortable thrillers hit with the Academy from time to time. After Toronto, I can see this movie being one of the standouts and a big time player.
8. Allied – Steven Knight – It's been a while since Zemeckis had a real Oscar threat. This movie looks gorgeous, and I have to think that the writer of Eastern Promises is going to make it more than just a glossy romance.
9. Manchester by the Sea – Kenneth Lonergan – The film has almost unanimous praise from the early festivals, but Lonergan has not exactly had a lot of goodwill since his nomination for You Can Count on Me in 2000. Margaret was brilliant, but it divided audiences. I hope this movie has better fate.
10. LBJ – Joey Hartstone – It does have a first time writer, and Rob Reiner has the tendency to make fluff, but everything about this project sounds pitch perfect.
11.
Rules Don't Apply – Warren Beatty, Bo Goldman –
The Beatty passion project about Howard Hughes is finally coming! I am not going to be all in on it, since we have no idea what Beatty has left in the tank, but I'm intrigued.
12. Dheepan – Jacques Audiard, Thomas Bidegain, Noe Debre – 2015's Cannes winner is looking at its US release this fall. It still seems a bit too bleak for the Academy, but after Amour that might not matter anymore.
13. Captain Fantastic – Matt Ross – If there is an indie comedy in the mix, it will certainly be this one. It must be something special if they somehow convinced Viggo Mortensen to take part.
14. Hail, Caesar! – Joel Coen, Ethan Coen – The early release likely killed its chances, but it is the Coens after all. I'm never completely counting them out.
15. Café Society – Woody Allen – It is a bit hard to judge since the movie never got its proper release, but everyone who has seen it has seemed to be very positive about it. That used to be enough for Woody to appear in this category, but how many of those fans are still around?
16. The Promise – Terry George, Robin Swicord – The cast and stills look promising, and George is capable of making a great film. When we know for sure that it is getting released this year, then we can start to really get excited and hype it up.
BEST ACTRESS IN A SUPPORTING ROLE
1. Aja Naomi King – The Birth of a Nation – The supporting categories are always difficult because it all has to do with screentime and scene stealing, but King is said to have a great part. She could be the Lupita Nyong'o of 2016. She is certainly capable, given her brilliance on How to Get Away with Murder.
2. Katey Sagal – Bleed for This – I am going to keep mentioning her until I am proven wrong. The recent trailer release only reaffirmed her status as a major contender.
3. Naomie Harris – Moonlight – She is always in and around great movies, but this dark indie might be her ticket to the big time. It all depends on how her role is written, but she can certainly outshine most of that cast.
4. Greta Gerwig – 20th Century Women – The stills of her character imply that she is a scene stealing, free-willing type, which fits her personality quite well. She also had the best part in the acclaimed Love & Friendship to keep her in the public eye all year long.
5. Nicole Kidman – Lion – For some reason, the Academy still likes her. The movie is one of the ones to beat in the major categories. She is definitely the biggest name in the cast, and it is an Australian production, after all.
6. Michelle Williams – Manchester by the Sea – She seems to always have a movie or two for which she could potentially be nominated for. This is going simply on buzz for the movie. I am not entirely sure what her character entails, but if the movie is in for major awards play, I assume she will be a big part of that.
7. Kristen Stewart – Billy Lynn's Long Halftime Walk – The trailer did well not giving too much away, but her part sounds and feels like one that could steal the movie. She presumably plays the wife role to Joe Alwyn's title character.
8. Elle Fanning – 20th Century Women – She will get nominated soon. Playing in this movie with Gerwig and Annette Bening might be her best chance to just completely steal a movie. She also had The Neon Demon earlier in the year to add to her impressive filmography.
9. Lizzy Caplan – Allied – She is a much better actress than most people might realize. She plays the sister role to Brad Pitt, which depending on the size of the role, could turn out to be crucial.
10. Jennifer Aniston – The Yellow Birds – I had her in lead back in January, but now it is clear that the film is more focused on the soldiers than Aniston's mother character. It still sounds like a perfect role for her to pull at our heartstrings.
11.
Rachel Weisz – The Light Between Oceans –
The Cianfrance movie should give Weisz a lot to chew on. She also has the Donald Cowhurst biopic
The Mercy
, directed by James Marsh, coming out this year as well.
12. Laura Linney – Sully – She plays the wife role to Hanks in this complex Eastwood biopic. I could also see Anna Gunn taking the supporting nod from her, playing the doctor. It will be interesting to see how this develops. The trailers have been quite good.
13. Isla Fisher – Nocturnal Animals – She is the type of actress who can steal a movie effortlessly. Playing opposite actors who underplay as much as Gyllenhaal and Adams do, she might just be able to walk away with this Tom Ford movie.
14. Jennifer Jason Leigh – LBJ – Fresh off her long awaited first Oscar nom, she gets a dream role as Lady Bird Johnson. She should be fascinating to watch.
15. Ellen Barkin – Hands of Stone – The movie actually looks a bit better than I expected. She is currently reminding us of her talent with FX's Animal Kingdom. In this, she plays De Niro's wife, which could be something that really shows off her badass range.
16. Rooney Mara – Lion – This is just a hunch that she could have a really interesting part. Or maybe it is wishful thinking that she could be in contention instead of Kidman. I can't tell, but she is certainly capable of making a return visit to the ceremony.
17. Taissa Farmiga – Rules Don't Apply – Her part seems like an important one in the story, but no one really knows what is going on with this project. I have never seen a film (other than Malick's) that is more of a mystery and kept under such wraps.
BEST ACTOR IN A SUPPORTING ROLE
1. Liam Neeson – Silence – It is now confirmed that he is indeed supporting. I think that Scorsese is the perfect director to bring Neeson back to the Oscars for the first time in 23 years.
2. Michael Shannon – Nocturnal Animals – I always pictured his next nomination to be for a Jeff Nichols movie (he does have Loving coming out), but the Tom Ford movie just might have more potential for him to do something different. He seems to simply appear in Nichols movies now, instead of actually having a significant role.
3. Steve Martin – Billy Lynn's Long Halftime Walk – I am not sure what his role entails, but this is the most fascinating casting of the year. Or maybe it is Vin Diesel or Chris Tucker in the same movie. I want to see this so much.
4. Mahershala Ali – Moonlight – He is brilliant in House of Cards. This movie and role could be for him what Beasts of No Nation was for Idris Elba.
5. Riz Ahmed – Una – He has had a rapid rise to fame after Four Lions in 2010, Nightcralwer in 2014, now with his own HBO series The Night Of. He was also in Jason Bourne and is in Rogue One. It could very well just be his year, and this movie is mysterious enough to really play to his talents.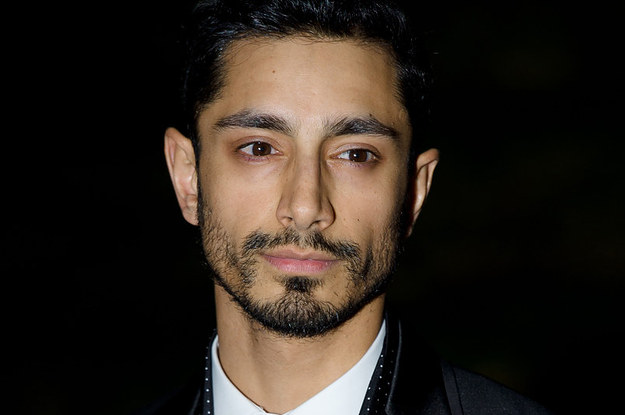 6. John Carroll Lynch – The Founder – He plays one of the brothers after whom McDonalds was named. I can only assume that he will be amazing. He is always under the radar.
7. Warren Beatty – Rules Don't Apply – Playing Howard Hughes will be something else. It could quite easily become My Week with Marilyn and get multiple acting noms.
8. Aaron Eckhart – Sully – With Bleed for This also coming out this year, Eckhart has his best chance at a nomination ever. One of the two performances will almost certainly hit it big.
9. Ben Mendelsohn – Una – He is going to have to outshine Ahmed. He also is in Rogue One at the end of the year. I am incredibly intrigued by Una. It could sneak up on all of us.
10.
Armie Hammer – The Birth of a Nation –
It would be like the Academy to have the one white guy in the cast nominated, but I'm sure his part is great. We'll see if he is capable of shedding that bland Winklevii persona for Nate Parker's epic.
11. Hugh Grant – Florence Foster Jenkins – The word on his performance is very positive. I have to think that he has been pretty close to being nominated a couple times. Stephen Frears might be just the director to get him there.
12. Peter Sarsgaard – The Magnificent Seven – The trailer only reinforced my suspicion that he has the best part in the movie. It is time that he finally breaks through. If the movie has any depth, then it can certainly happen.
13. Jack Reynor – HHhH – Sing Street certainly showed that he has the talent to put together a great performance. He plays along with Jack O'Connell, and either of them could presumably get in. I just have a feeling that Reynor will outshine him.
14. John Boyega – The Circle – I hope this movie gets distribution soon because it is one of my most anticipated. From what I have read, he has the most important part in the film.
15. John Goodman – Patriots Day – He plays the police chief in question during the Boston Marathon bombing. The size of his role will make a difference. A leading role determination could be detrimental to his chances.
16. Edgar Ramirez – Gold – He plays opposite McConaughey in Stephen Gaghan's adventure. He also has the lead in Hands of Stone. I wouldn't doubt if he can rise to the top of the ranks this year.
17. JK Simmons – La La Land – I don't know what his part is like, but he is the only crossover from Whiplash, which he obviously won an Oscar for. He could have another brilliant supporting part in the musical.
18. Jeffrey Donovan – LBJ – He plays JFK, which could either be a throwaway role or an absolute show stealer in a supporting role. It is perfect casting. I hope Reiner uses him the way he deserves.
BEST ACTRESS IN A LEADING ROLE
1. Ruth Negga – Loving – With her crazy coming out party in the AMC hit Preacher, she has the platform to launch a real campaign for Best Actress. The word out of Cannes was that she was the favorite to take the award, before predictably being upset by a foreign film. If she really nailed the part, then this could become an easy winner in one of the BP frontrunners.
2. Meryl Streep – Florence Foster Jenkins – Can she win a fourth Oscar? It is rare that every single review of the film predicts as much. It would not shock me in the least.
3. Viola Davis – Fences – Denzel Washington is not a great director, but this seems almost overly Oscar begging. It might be more of a Golden Globes movie than an Oscar movie, but Davis is too beloved to be overlooked.
4. Jennifer Lawrence – Passengers – She is in another movie with Oscar ambition, so it only makes sense that she would get another nomination. On paper, it sounds like an acting showcase for her and costar Chris Pratt.
5. Amy Adams – Arrival – This promises to be a film where she can show off her talent. She also has Nocturnal Animals to keep an eye on as well. She is sadly the token also-ran seemingly every year.
6. Annette Bening – 20th Century Women – She needs to win at some point, and this movie might be the type of role that she can finally break through and not lose to Hilary Swank. She also has the Chekov play adaptation The Seagull this winter, so she will have plenty of buzz.
7. Lily Collins – Rules Don't Apply – She plays the actress/love interest of Beatty's Howard Hughes. She hasn't really had any roles this significant so far in her career, but there's always a breakout star in there somewhere.
8. Marion Cotillard – Allied – She plays the spy and love interest of Brad Pitt in the WWII romance. She is always terrific. We'll see what Zemeckis can get out of her.
9. Isabelle Huppert – Elle – The beloved French actress has a dream role in Paul Verhoven's thriller about a woman trying to track down her rapist.
10. Lupita Nyong'o – Queen of Katwe – When I predicted her in January, I was not aware how typical the movie was going to be and how heavily Disney it was going to be. She still has a decent chance at securing a nomination. It just won't be as easy of a sell as once assumed.
11. Jessica Chastain – Miss Sloane – She has a great role in a John Madden topical movie about gun control. She is terrific in these types of movies.
12. Rachel Weisz – Denial – Weisz has yet another chance at a nomination in Mick Jackson's first directorial effort since Emmy juggernaut Temple Grandin. It could prove to be this year's Nothing But the Truth.
13. Emma Stone – La La Land – I can only imagine how much love we will feel for her character in what promises to be the most charming and beautiful movie of the year.
14. Alicia Vikander – The Light Between Oceans – Vikander is as hot as any actress out there right now. Cianfrance also does wonders for his actors. She playing opposite Michael Fassbender will be a must-see.
15. Rebecca Hall – Christine – This has got to be the most obvious Oscar contender on paper. Hall is such a great actress. It is surprising that she hasn't secured a follow-up nomination of any kind since her breakthrough Golden Globe nom for Vicky Cristina Barcelona in 2008.
16.
Rooney Mara – Una –
She is the lead in the movie that we really don't know a whole lot about. She is capable of putting together a performance in the vein of
Side Effects
at any time. This might not be that type of role, but we really don't know. I can't wait to see where it goes.
17. Emily Blunt – The Girl on the Train – I am not completely sold on the film's Oscar prospects at this point, but Blunt looks unbelievable in it. She is likely going to get a GG nomination, but the Oscar will be a bit tougher to come by.
18. Charlotte Le Bon – The Promise – It seems like she is going to campaign lead now, which hurts her chances a bit. The role is still dynamite on paper. Oscar Isaac and Christian Bale will give her a lot to play off of.
19. Chloe Grace Moretz – Brain on Fire – I have no idea what the status of this movie is, but the description of Moretz's character sounds as surefire of an awards performance as any this year. Let's hope this isn't like my 2010 Elisabeth Shue in Waking Madison stab that never saw the light of day.
20. Cynthia Nixon – A Quiet Passion – I feel like I have been writing about this movie for three years now. Nixon is playing Emily Dickinson in a film directed by critically acclaimed, internationally beloved Terence Davies. It has got to hit.
BEST ACTOR IN A LEADING ROLE
1. Michael Keaton – The Founder – After appearing in two straight Best Picture winners, Keaton has a role in his most Oscary film of the last three years. Playing Ray Kroc will be the one that gives him Oscar gold.
2. Colin Firth – The Mercy – Firth is always buzzed for his performances, but this one about Donald Cowhurst appears to be as good as any role in 2016. James Marsh directing certainly helps.
3. Denzel Washington – Fences – It is becoming rarer that a director directs himself to an Oscar nomination, but this movie appears too Oscary to pass up if it is indeed as good as it promises. Let's hope this is something more than The Great Debaters.
4. Andrew Garfield – Silence – With Mel Gibson's Hacksaw Ridge also making waves, Garfield will likely be in perfect position to get his first nomination. I assume that the Academy will favor Scorsese's film over Gibson's, but it all depends.
5. Nate Parker – The Birth of a Nation – This would make two directors getting acting noms in the same category. Parker's performance was buzzed heavily out of Sundance. He will likely make it all the way to January with that sustained word of mouth.
6. Dev Patel – Lion – He was passed up for Slumdog Millionaire despite the SAG nom, but this movie will certainly be more mature and a much more difficult role for the young actor.
7. Jason Clarke – HHhH – He is really coming into his own. Playing the Nazi leader will give him a ton to chew on. He really reminds me of a young Gene Hackman.
8. David Oyelowo – A United Kingdom – There seems to be an urgency to give Oyelowo a nomination after the studio botched the Selma campaign, but this movie's buzz is dying quickly. Plus, it seems like an incredibly similar story to Loving.
9. Chris Pratt – Passengers – Pratt could complete his astonishing rise to fame if he secures a nomination for the Morten Tyldum sci-fi movie. Can he really act? We are going to find out.
10. Joel Edgerton – Loving – Edgerton has really become polished recently, writing and directing films along with his memorable performances. If he is committed to this movie, then he could become an easy nominee.
11.
Casey Affleck – Manchester by the Sea –
Affleck's role appears to be devastating and difficult. There are few actors like Affleck out there. If this movie can get a proper release and not suffer the same fate as a similar feeling movie like
Snow Angels
, then Affleck could coast to his second nomination.
12. Ryan Gosling – La La Land – I have a feeling that if Stone gets in, Gosling will as well. Acting nominations for musicals are not a tough sell for the Academy.
13. Brad Pitt – Allied – Pitt is among the most beloved actors/producers out there. He rarely has to try all that hard, and he still gets nominated. This movie needs to be good, though. I have my reservations about its potential, but I'm sure he and Cotillard will be great.
14. Michael Fassbender – The Light Between Oceans – Fassbender appearing in a Cianfrance movie is the most dreamlike pairing for cinephiles in 2016. If the movie is big enough, I wouldn't doubt if he makes a run at winning this category.
15. Jake Gyllenhaal – Nocturnal Animals – Gyllenhaal appears to be trying as hard as anyone to get nominated again. Every movie he does has Oscar aspirations. Tom Ford will give him something that he has never done before.
16. Miles Teller – Bleed for This – My buzz for this movie was finally justified with the release of the gritty trailer. It may seem like a "been there, done that" movie, but Teller looks to really be going for it. He deserves his first nom after being wrongfully overlooked for Whiplash.
17. Woody Harrelson – LBJ – Playing Lyndon Baynes Johnson is as interesting of a casting as I have come across in 2016. Reiner's underrated film The American President was a hit with the HFPA, so maybe this one based on fact can hit with Academy voters.
18. Jim Carrey – True Crimes – Carrey will get in at some point. The release date for this Polish murder mystery has yet to be determined, which could mean it is fighting for an Oscar friendly December slot. If that happens, and he delivers the way he is capable, then watch out.
19. Logan Lerman – Indignation – He is one of the more talented younger actors out there. If the Academy really takes to the coming of age film the way they did Brooklyn a year ago, then he should slide in without too much trouble.
20. Tom Hanks – Sully – The Academy really hasn't thrown Hanks a bone in quite a while. Eastwood movies always seem to be the place actors go in order to get nominated. I wouldn't doubt a surge in the coming months for this biopic.
21. Viggo Mortensen – Captain Fantastic – If the movie hits with audiences the way it did at the festival circuit, then Mortensen will be in the discussion come December. He is nearly a lock for a Golden Globe nom.
22. Joe Alwyn – Billy Lynn's Long Halftime Walk – The title character will need to really be something special in order to make it in over all of these veteran actors vying for the five slots. Maybe it could be similar to Dev Patel in Slumdog when SAG determined that he was supporting just to give him a realistic shot.
1. Martin Scorsese – Silence – It has been a decade since he has won. It is definitely time to change that. He has been working on this movie for a long time. I will continue with my cautious optimism.
2. Ang Lee – Billy Lynn's Long Halftime Walk – He is still right there in the race. The movie looks stunning, and he has won this award twice without a Best Picture. But neither time was he up against Marty.
3. Damien Chazelle – La La Land – He missed out on a Best Director nom for Whiplash, so the Academy may just shower his musical with nominations in every category.
4. Denis Villeneuve – Arrival – He has been making great films since his Foreign Language Film nominee Incendies. Sci-fi is the Academy's thing right now, so this can be considered one of the favorites.
5. Nate Parker – The Birth of a Nation – I feel like the movie could be one of the rare Sundance winners that actually makes it all the way to the Oscars. Beasts of the Southern Wild was the last one to appear in this category.
6. Jeff Nichols – Loving – Nichols, who also had the underperforming Midnight Special this year, is ready for his first nomination. I feel like this movie is an easy sell for Academy voters.
7. Barry Jenkins – Moonlight – Jenkins really showed a lot of directing potential for his debut feature Medicine for Melancholy, and this movie actually has a budget and real actors. I wouldn't be surprised at all if it is a major contender come December.
8. Garth Davis – Lion – The unknown factor comes into play in this category at times. Even if his movie is a threat for Best Picture, he could still easily miss out on Director.
9. Cedric Jimenez – HHhH – I really don't know a whole lot about the movie's direction (or Jimenez, for that matter), but its Oscar prospects are still there keeping him alive.
10. Warren Beatty – Rules Don't Apply – Beatty has been out of the game for a long time. He hasn't directed since 1998 and hasn't been nominated in 35 years. Does he still have it?
11. The Founder – John Lee Hancock – He isn't a good director necessarily, which might be the only thing that keeps his movie from being the overall favorite. If the movie really is The Social Network meets There Will Be Blood from the writer of The Wrestler, then why choose the director of The Blind Side?
12.
Peter Berg – Patriots Day –
He is a popular director, despite his numerous flops and bad movies.
Patriots Day
, along with the action/disaster film
Deepwater Horizon
, he might have his best chance at breaking into the Oscar game.
13. Morten Tyldum – Passengers – He was nominated for The Imitation Game, so depending on how this film plays dramatically, he could become a regular contender.
14. Clint Eastwood – Sully – It has been ten years since Eastwood last broke into this category. Sully needs this to be universally loved, not a 50/50 job like American Sniper or Invictus.
15. Tom Ford – Nocturnal Animals – Ford's sumptuous direction of A Single Man was overlooked because of the subject matter. This sounds like much more the Academy's speed.
16. Robert Zemeckis – Allied – Zemeckis needs to regain our trust. He really hasn't had a hit of note since Cast Away, unless you were one of the people who liked Flight.
17. Derek Cianfrance – The Light Between Oceans – Cianfrance appears to have a better budget on this movie, so it will not look grainy like his last two (both terrific, anyway). This is the wild card in the race.
The Predicted Ten
(I predict 9 will get nominated)
1. Silence (Martin Scorsese) – Will Scorsese's film be able to sustain the buzz throughout the year, even though we still don't have a trailer? It absolutely can. The studio is handling this one right.
2. Billy Lynn's Long Halftime Walk (Ang Lee) – This movie really needs really deliver and bring the best out of those daring casting choices for it to have a realistic chance here.
3. The Birth of a Nation (Nate Parker) – It is going to be in the conversation all year long, and with everything being about "Oscars So White", Parker's film could be the biggest beneficiary.
4. Lion (Garth Davis) – There are few films that are more Oscar baity on paper than Lion. The first time director will need to really deliver in order for it to be a threat.
5. La La Land (Damien Chazelle) – It has been 14 years since the last musical Best Picture. The original material is something of an unknown in this category, but everything looks just flawless about this project.
6. The Founder (John Lee Hancock) – I love the potential of the movie. How bizarre would three straight Best Pictures be for Michael Keaton?
7. Loving (Jeff Nichols) – Of the several race relations films coming out this year, this is the one I have the most faith in.
8. Arrival (Denis Villeneuve) – If a sci-fi film gets in this year again, it is going to be Villeneuve's.
9. Moonlight (Barry Jenkins) – This would be a bit of a surprise if it makes it this far, but the trailer and all of the details we know about it just seem like a can't-miss.
10. HHhH (Cedric Jimenez) – We will have to see how it plays out with this and Allied. There's always a chance there can be two WWII films in there though. I mean, we are talking about the Academy…
11. Rules Don't Apply (Warren Beatty) – I am leaving it just off out of precaution. This movie has been delayed so many times that I am not going to actually consider it a threat until it officially gets its 2016 release.
12. Allied (Robert Zemeckis) – Zemeckis has everything going for him with this film. He needs to make it something more than just a romanticized WWII picture.
13. Passengers (Morten Tyldum) – If Hollywood's two most likable actors Lawrence and Pratt are at the top of their games, then I could totally see this movie becoming a dark horse favorite.
14. Manchester by the Sea (Kenneth Lonergan) – Lonergan is making a comeback after the post production hell that Margaret went through. He is doing this one right.
15. Nocturnal Animals (Tom Ford) – The movie needs to be a deeper character study than the thriller shell that it is encased in to be a realistic option for Best Picture.
16.
20th Century Women (Mike Mills) –
Mills had a modest hit with his Oscar winner
Beginners
. Can he take this female centric film to greater heights?
17. Sully (Clint Eastwood) – How much is the Academy ready to give Eastwood his third Best Picture? We will have to find out. At least with American Sniper we learned that they are not completely turned off to the idea.
18. The Light Between Oceans (Derek Cianfrance) – The prospects for this film are just awaiting reviews and its release.
19. Patriots Day (Peter Berg) – Sometimes the crowd favorite sneaks into the Best Picture race. I am leaving it down here, just like I did Lone Survivor when it somehow won over audiences.
20. O.J.: Made in America (Ezra Edelman) – A TV documentary miniseries? What?? Believe it or not, the cultural phenomenon ESPN series was released in its entirety as a theatrical film before its much talked about TV run. If there is ever a time or film for a documentary to make it into the Best Picture race, it is this year and this film with its already spotless reputation.
Those are my predictions! What do you think? Any serious overlooks? Let me know in the comments.