It's about time we get an update on the Oscar race. We now have trailers for basically every perceived contender. Some movies have come out and lived up to expectations. Some movies came and went without a whisper. Some films are making their debuts at the prestigious fall festivals. Some movies we won't hear from until at least December. See how the race is shaping up with my updated Oscar predictions!
1. The Irishman – Steven Zaillian – I left the movie off my previous predictions because I had it all over the board the two years previous, but we finally have a release date. It looks epic, expansive, and altogether amazing. It could be our generation's Once Upon a Time in America, minus the distribution failure.
2. Jojo Rabbit – Taika Waititi – Reviews for the movie have been ecstatic or negative without much in-between. The concept alone could pull it into the screenplay race.
3. Joker – Todd Phillips, Scott Silver – The movie was able to secure the Golden Lion at Venice, whose previous winners were Roma and The Shape of Water. It is officially an awards heavyweight, and screenplay seems like a safe bet for it to hit with the Academy.
4. Little Women – Greta Gerwig, Sarah Polley – We have seen the story told many time throughout Hollywood history, and the previous adaptations have fared well at the Oscars. This one looks slightly different, and everyone is hotly anticipating Gerwig's follow-up to her Oscar darling Lady Bird.
5. Dark Waters – Matthew Michael Carnahan, Mario Correa – The Todd Haynes film is about a corporate defense attorney taking on a pollution case against a chemical company. It sounds like an easy choice for an Adapted Screenplay nomination, but we still don't know anything about the film. It's still a wait-and-see, but I have confidence in it.
6. Toy Story 4 – Stephany Folsom, John Lasseter, Andrew Stanton, Josh Cooley, Valerie LaPointe, Rashida Jones, Will McCormack, Martin Hynes – The last installment in the franchise got nominated here, and while this one wasn't as unanimously acclaimed, I still feel like it is knocking on the door. We all adore Toy Story, and this one had the same type of emotional punch that made the third one a Best Picture nominee.
7. Ford v Ferrari – James Mangold, Jason Keller, Jez Butterworth, John-Henry Butterworth – I had my reservations about the film's Oscar potential, but it is playing really well throughout the festivals. Even if it is just an action movie like Rush, it has movie stars. That could be enough to pull it into the major categories.
8. Motherless Brooklyn – Edward Norton – The detective movie got some really good feedback from its screenings, but it has an uphill climb to get nominated here. It needs to be a hit at the box office, and I'm not sure it has the juice to get there.
9. The Truth – Hirokazu Koreeda – Fresh off Shoplifters, Koreeda makes this film about an actress and her reunion with her daughter following a big film and her memoir. Catherine Deneuve, Juliette Binoche, Ethan Hawke…keep an eye on this one.
10. The Laundromat – Scott Z. Burns – Burns also has another screenplay in the mix, so we will have to see which of the two similarly plotted films hits harder. This film certainly has the cast and importance to be Spotlight, but the reviews for the Soderbergh picture are only so-so.
11. Downton Abbey – Julian Fellowes – The previous Oscar-winner is adapting his Emmy royalty show for a film, and something about it makes it feel like it's not just another Sex and the City or Entourage. It is a wildcard in the race, but it's hard to gauge how much of an impact it will actually have.
1. Waves – Trey Edward Shults – It may be more of a coming-of-age story than is typically rewarded by the Academy, but Shults is ready to break out. And the trailer looks amazing. It is the best reviewed movie of the year.
2. Marriage Story – Noah Baumbach - One of the real winners at the fall festivals has been Baumbach's devastating Marriage Story. He has been nominated here before, and this seems like his most accessible movie yet. This is the biggest lock nomination in any major category.
3. Once Upon a Time … in Hollywood – Quentin Tarantino – The movie has been a smash at the box office, and everything about the movie lived up to expectation or exceeded it. The buzz as of right now is quiet, but that's because we talked about it for 2 months and its run is over. It will need a nice awards season campaign to get back into the conversation after its summer release.
4. Queen & Slim – Lena Waithe, James Frey – Waithe is an Emmy winner, and the trailer looks really dark and a true original. If it is as controversial as it seems, then this will become an easy nomination.
5. Parasite – Joon-ho Bong, Jin Won Han – The Cannes champion seems to be the next in line of foreign films to break through into the major Oscar categories. Bong's previous films have been popular genre pictures, but this is real Oscar stuff.
6. The Farewell – Lulu Wang – This movie is the indie darling summer release that is going to be in the conversation all throughout the fall. It had a nice box office run, and it really has the emotional beats to break through with Academy voters.
7. The Two Popes – Anthony McCarten – This movie supposedly is way lighter and cutesier than expected, which actually plays into its favor in the eyes of the Academy. McCarten has three nominations under his belt, and this is one that could be an easily digestible choice for the older voters to get behind.
8. Pain and Glory – Pedro Almodovar – It has been a while since Almodovar has really made a splash at the Oscars, but this is a movie about a filmmaker, maybe even in the style of 8 ½. It has the potential to get in. I really feel like the foreign films this year make some of the strongest cases for screenplay nominations.
9. 1917 – Sam Mendes, Krysty Wilson-Cairns – For whatever reason, war films are not considered achievements in screenplay. This is one of the big movies that we will not know anything about until Christmas, so even if it feels like we have a frontrunner, this could be our Million Dollar Baby.
10. A Beautiful Day in the Neighborhood – Micah Fitzerman-Blue, Noah Harpster – The movie has gotten good reviews thus far, but similarly to Saving Mr. Banks, it appears that the movie is not about Fred Rogers at all. I'm not sure if that plays into its favor. We'll have to wait and see how it plays with the public to gauge its Oscar merit.
11. Knives Out – Rian Johnson – Evidently, the movie is the most fun movie of the year in the eyes of festival voters. Screenplay seems like the only major category that this type of movie can get in, which is basically how Looper was for Johnson.
12. The Report – Scott Z. Burns – Burns makes his first big directorial effort with this movie about the post 9/11 Detention and Interrogation Program, which sounds like it has "Oscar" written all over it. Reviews have been strong, so this is one of those to not count out until its box office run.
13. Us – Jordan Peele – How much will we remember this beguiling and confusing thriller from Oscar-winner Jordan Peele? We will have to wait and see. If it can appear on the NBR list or the Golden Globes then we might have a contender.
BEST ACTRESS IN A SUPPORTING ROLE
1. Annette Bening – The Report – She plays a public figure (Senator Feinstein), and while it is not praised as being her best work, it might finally be the easiest way to reward the constantly nominated and somehow overlooked Oscar darling.
2. Laura Dern – Marriage Story – The best reviews from the movie have been for Dern, who has been in and around the Oscars for almost three decades. This seems like an easy nomination, but she will need the SAG win to really be taken seriously as the winner.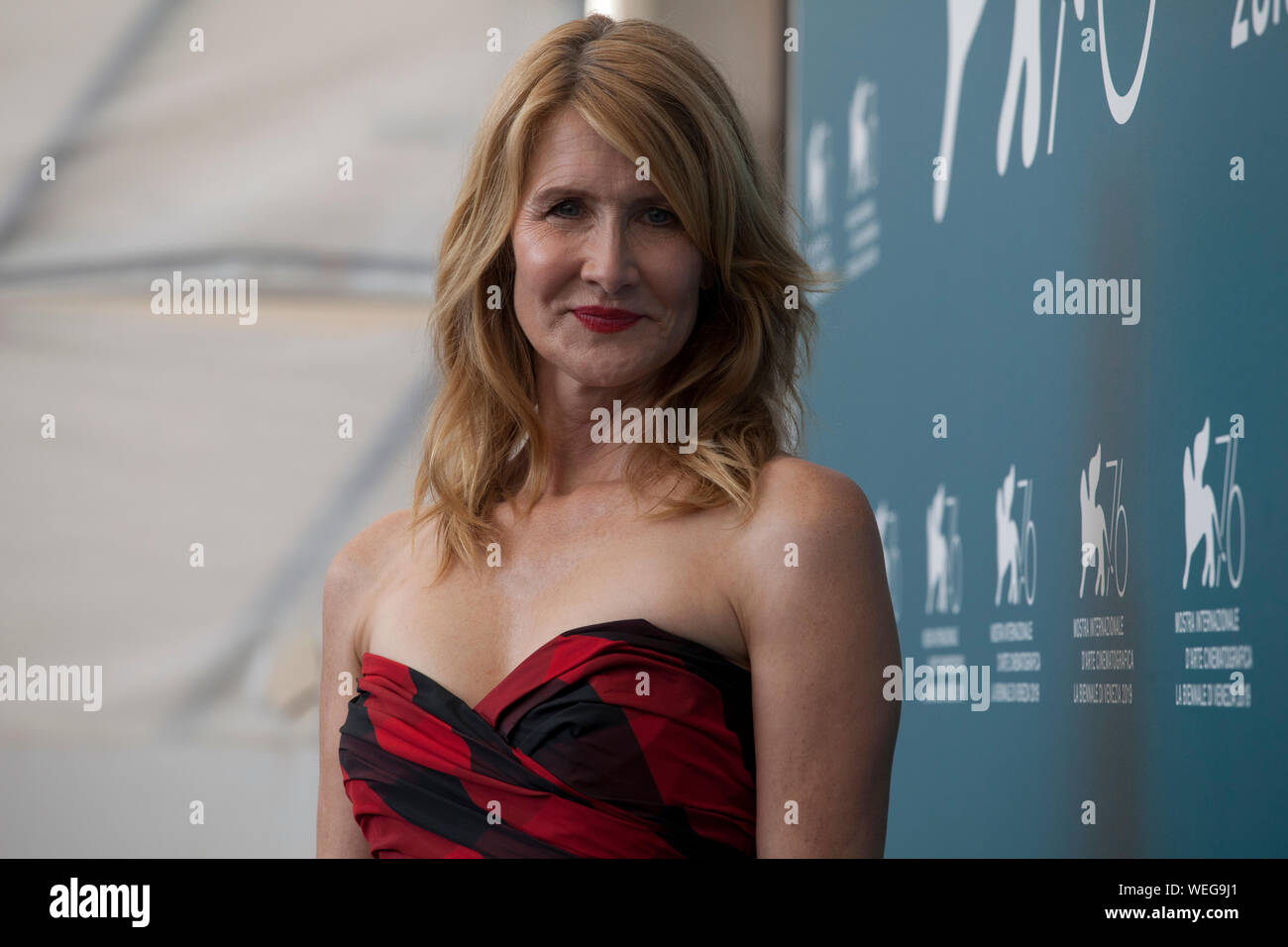 3. Zhao Shuzhen – The Farewell – She is everyone's favorite part of the film, despite it being her first role ever. It feels like June Squibb in terms of her appeal, and that will take her all the way to the Oscars.
4. Maggie Smith – Downton Abbey – The two-time Oscar winner won a Golden Globe, three Emmys, and five SAGs for this role, so it seems like a foregone conclusion that she will get her first nomination in almost two decades for that role on the big screen.
5. Florence Pugh – Little Women – She has the juiciest supporting role in the movie, plus she has had a huge year with Midsommer and Fighting with My Family. If she gets in, then the movie has a real chance to be one of the Best Picture favorites.
6. Jennifer Lopez – Hustlers – If she is billed as supporting, then this is a real possibility. There seems to be an unexpected groundswell for her to get nominated, which is always an interesting factor to evaluate.
7. Margot Robbie – Once Upon a Time … in Hollywood – The controversy around her role can either go for her or against her. The lack of screen time is the main detriment to her chances, but if the movie is as popular with the Academy as it was with audiences, then she has a real chance to win.
8. Meryl Streep – Little Women – She is always in the conversation. She also has The Laundromat this year, so she will be on our minds all season. Who knows how much screen time she will have, but she is Meryl. She could extend her nomination record this year without too much trouble.
9. Penelope Cruz – Pain and Glory – Roles like these are hard to judge before seeing the movie, but it just seems like one of those Sally Hawkins in Blue Jasmine-type nominations where the supporting player gets swept in with the leading juggernaut.
10. Jennifer Hudson – Cats – The Oscar winner has had a few chances to really blow us away again, but this has to be right up her alley. I'm sure she will have a show-stopping moment in the movie to remind us that she is really talented and deserved her Oscar.
11. Anne Hathaway – Dark Waters – Predictions like this one are just pure speculation. She is a previous winner and in a potential sleeper film in the race. Something about her in a Todd Haynes movie just seems perfect.
12. Scarlett Johansson – Jojo Rabbit – Her reviews have been almost unanimous, but she also has Marriage Story and Endgame. I don't think a double nomination is possible for someone who has been constantly snubbed by the Academy over her remarkable career.
13. Catherine Deneuve – The Truth - It is unclear if she is lead or supporting, but it has been almost three decades since she has been nominated. Her role sounds complicated and emotional. If she can upstage Binoche, then I see this becoming a real possibility.
BEST ACTOR IN A SUPPORTING ROLE
1. Brad Pitt – Once Upon a Time … in Hollywood – Immediately after seeing the movie, I knew he was going to win Best Supporting Actor. Because he is the lead, but he will go supporting, and it is the purest movie star performance I have seen in a long time. It's finally his time to go home with acting gold.
2. Sterling K. Brown – Waves – I've been on this nomination since January. He is as popular in Hollywood right now as anyone, and this movie needs to get some acting nomination to be taken seriously as the frontrunner. This is that role, and he can add to his Golden Globes and Emmys if the movie really hits.
3. Al Pacino – The Irishman – He plays Jimmy Hoffa, and I'm sure that Scorsese will reignite the fire that made him one of the greatest actors of all time. He hasn't been nominated since he won in 1992, which is way too long.
4. Wesley Snipes – Dolemite Is My Name – Every review raves about how Snipes is back! Can he take that momentum to the Oscars? It will need to be a huge hit on Netflix, but I can see it. The material is a tad niche, but I like his chances.
5. Tom Hanks – A Beautiful Day in the Neighborhood – He looks perfect in the role, and reviews have been ecstatic about his portrayal. The documentary got snubbed a year ago, so it is hard to predict how this will be treated. I think he will finally get another nomination after almost 20 years away.
6. Matt Damon – Ford v Ferrari – It is one of those situations where there are two leads, but one of them is going supporting. I suspect it will go this way, but I don't know. He has had this situation before with Invictus and it worked out.
7. Joe Pesci – The Irishman – I would love to see Pesci back in the Oscar game. Scorsese had to beg him to come out of retirement because he was so perfect for this part. I can't wait to see it.
8. Willem Dafoe – The Lighthouse – Dafoe will win one eventually…I hope. This might not be the vehicle to get there, but I'm sure he will be amazing.
9. Jamie Foxx – Just Mercy – His role looks electric in the Destin Daniel Cretton film. The trailer looked overly sentimental and kinda awful, but reviews have been consistently decent.
10. John Lithgow – Bombshell – He plays the villain Roger Ailes in the Jay Roach workplace drama. The buzz is quiet on the film, but Roach (in television especially) is capable of making an awards film.
11. Robert De Niro – Joker – De Niro appears to be doing a throwback to The King of Comedy in the film. I don't know if he has the screen time to get nominated, but with this and The Irishman, he will clearly be talked about throughout the season.
12. Ben Mendelsohn – The King – I don't know how many big films he needs to be in to finally get singled out, but this could be the film. The reviews aren't too great, but he has the Oscary supporting part.
13. Alan Alda – Marriage Story – The surprising part of the festival reviews was Alda being singled out. He could get swept in with a frontrunner film like he was 15 years ago for The Aviator.
14. Lucas Hedges – Waves – The previous nominee has yet another huge Oscar film. Depending on which characters in the ensemble the audience get behind, he could snag his second nomination in his young and fruitful career.
15. Gary Oldman – The Laundromat – Oldman being directed by Soderbergh is intriguing, and I'm sure that his role will be juicy and unrecognizable. The movie's buzz isn't booming right now, but it is worth keeping an eye on.
16. Anthony Hopkins – The Two Popes – If one of the popes goes supporting, it would likely be Hopkins. It seems like a package deal, but I am hesitant to really get behind this movie yet.
BEST ACTRESS IN A LEADING ROLE
1. Alfre Woodard – Clemency – I was hesitant to include this because I thought she had an Oscar film recently with Burning Sands, but that movie didn't even come out. This movie sounds too good to ignore though, playing a prison warden carrying out death row executions. She hasn't been nominated in over 35 years.
2. Scarlett Johansson – Marriage Story – She could finally get her due for Noah Baumbach's marriage and divorce picture. Reviews sound like this is a foregone conclusion. She should have at least three nominations at this point.
3. Cynthia Erivo – Harriet – The buzz on this movie is silent, but Harriet Tubman has to be the most Oscar-destined role of the decade.
4. Renee Zellweger – Judy – Reviews all highlight Zellweger's comeback and channeling of Judy Garland. It seems almost too good to be true, almost to the point of leaving her off the list.
5. Jodie Turner-Smith – Queen & Slim – This will be the welcomed newcomer in the acting categories. The movie looks like it is going to be a real emotional ride, and she is a more expressive performer than her costar Daniel Kaluuya. I think this is happening.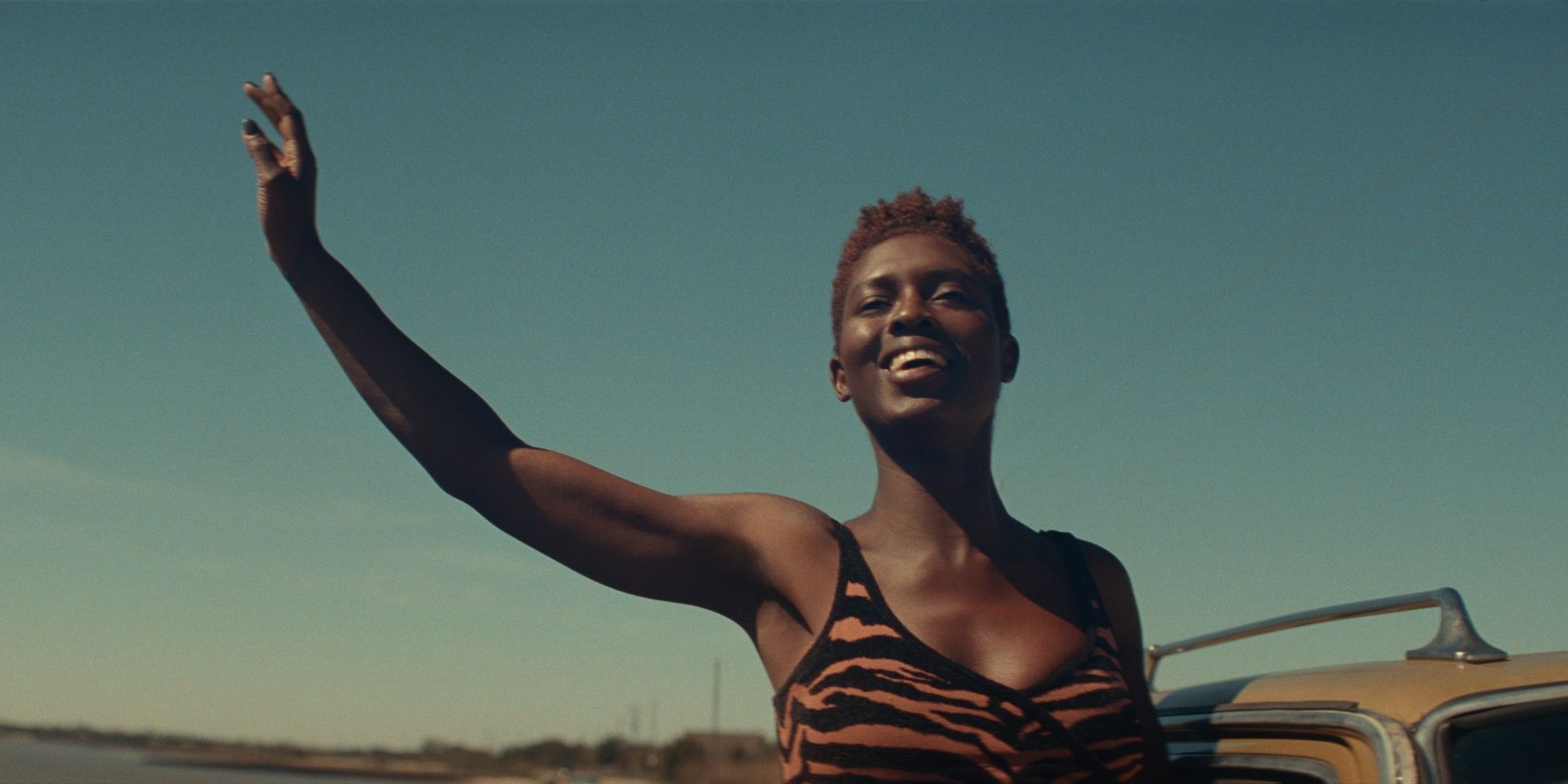 6. Saorise Ronan – Little Women – She was nominated for Gerwig's last directorial effort, and she has the lead and most important part in the film. This role is always singled out by the Academy, but this is a pretty stacked category.
7. Awkwafina – The Farewell – She was terrific in the film, but a Best Actress nomination might be overstating it a bit. If she gets in, then this is a Best Picture contender.
8. Felicity Jones – The Aeronauts – The movie seems really strange, but she is reunited with Eddie Redmayne, and the cast and crew is intriguing.
9. Lupita Nyongo'o – Us – Her reviews were glowing six months ago. Is this movie really as good as Get Out? Can it be remembered in another four months? We have to wait and see.
10. Natalie Portman – Lucy in the Sky – It could be overshadowed by the other space movie Ad Astra, but it has gotten some good remarks so far. Portman should always be considered when she makes a movie.
11. Julianne Moore – Gloria Bell – It isn't as good as the original version of the film, but Moore is amazing and daring in the lead role. It would be a surprise if voters remember it, but she can do it.
12. Charlize Theron – Bombshell – I don't know who is lead in the film, but she is on a hot streak right now. It isn't translating into Oscar nominations, but this could be her most Oscary role in quite some time.
13. Meryl Streep – The Laundromat – She's Meryl…she will be in the conversation and probably get a double nomination at the Globes.
BEST ACTOR IN A LEADING ROLE
1. Antonio Banderas – Pain and Glory – This has been my prediction since January, and there is nothing to deter me from that stance. Banderas has never been nominated, but he hasn't had this type of role. Almodovar has never directed an Oscar winning role, but this just feels different.
2. Joaquin Phoenix – Joker – Reviews have been bonkers for Phoenix, which is encouraging. It still feels a little oddball for the Oscars, almost like Fight Club meets Taxi Driver, but voters don't like to be told what to vote for. He's getting in.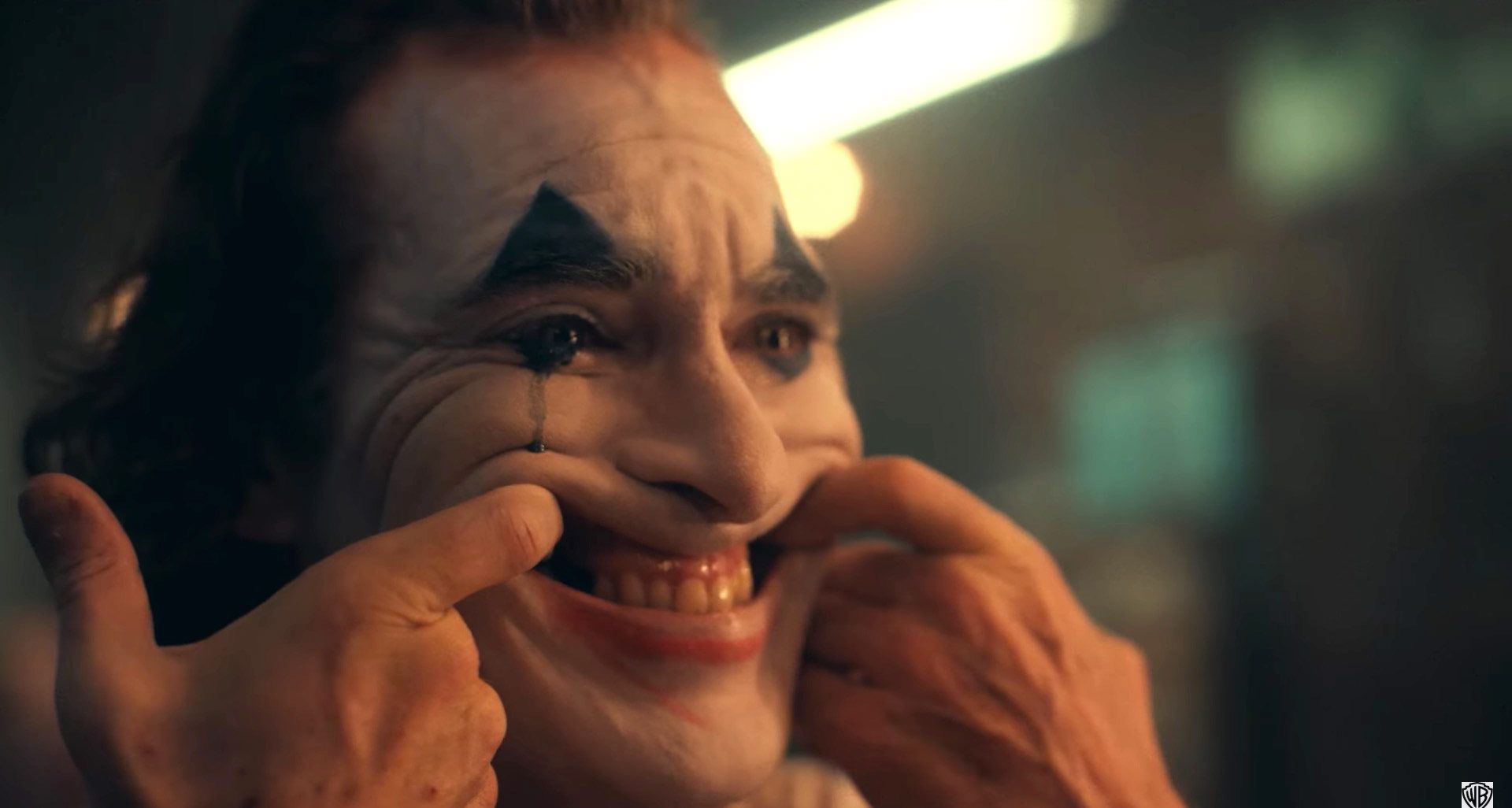 3. Adam Driver – Marriage Story – Fresh off his first nomination, he is going to make a run at his first win. He also has The Report, but this will be the one they go with. He is so understated, so seeing him win would be glorious.
4. Leonardo DiCaprio – Once Upon a Time … in Hollywood – It is undeniable how good DiCaprio is in this movie. He really goes for it, almost to the point of The Wolf of Wall Street. He is getting nominated and probably should win the thing.
5. Christian Bale – Ford v Ferrari – It seems like he is in contention every time he makes a movie. It doesn't seem like an Oscar movie, but reviews have said otherwise. I suspect that he really upstages Damon and snags the leading credit.
6. Robert De Niro – The Irishman – He probably has the most difficult role to play of anyone this year. It seems foolish to doubt that he will get nominated, but I have seen this before.
7. Taran Egerton – Rocketman – He is amazing as Elton John. The movie came out too early. A Golden Globe win would be the only thing that could secure his Oscar nomination.
8. Daniel Kaluuya – Queen & Slim – It seems like he has a more boisterous role than we have seen from him previously, and the movie will be in the conversation all season long. He could easily pick up his second nomination here.
9. Eddie Murphy – Dolemite Is My Name – He is an interesting choice for that role, but it looks like he is really going for it. In a less crowded year, he would be a lock.
10. Jonathan Pryce – The Two Popes – He is getting best in show reviews for the Fernando Meirelles buddy pope film. He has never been nominated, which is surprising. He also played Don Quixote in that weird Terry Gilliam movie this year.
11. Adam Sandler – Uncut Gems – I know he isn't actually getting nominated, but this movie just seems so incredibly perfect for his dramatic persona. If the movie hits with audiences, then it becomes a possibility.
12. Brad Pitt – Ad Astra – This James Gray sci-fi film seems like In the Valley of Elah for Pitt. If they don't get him in for supporting, then this shoots up the list for leading.
13. Edward Norton – Motherless Brooklyn – He plays a person with Tourettes, which comes almost naturally to him. The movie needs to really hit the throwback notes with voters to be singled out here.
14. Michael B. Jordan – Just Mercy – I don't have much faith in the movie, but Jordan has been snubbed a few times now, and this is the most Oscary role he has had yet.
1. Sam Mendes – 1917 – The WWI movie is said to be all in one take, which is the flashy type of direction that wins. The Best Picture-Best Director split is almost expected nowadays with the current voting structure.
2. Martin Scorsese – The Irishman – Another case of obvious and flashy direction is this movie that spans decades and had a very public run with the de-aging technology that is still being perfected. Plus, it's Marty. He is always nominated.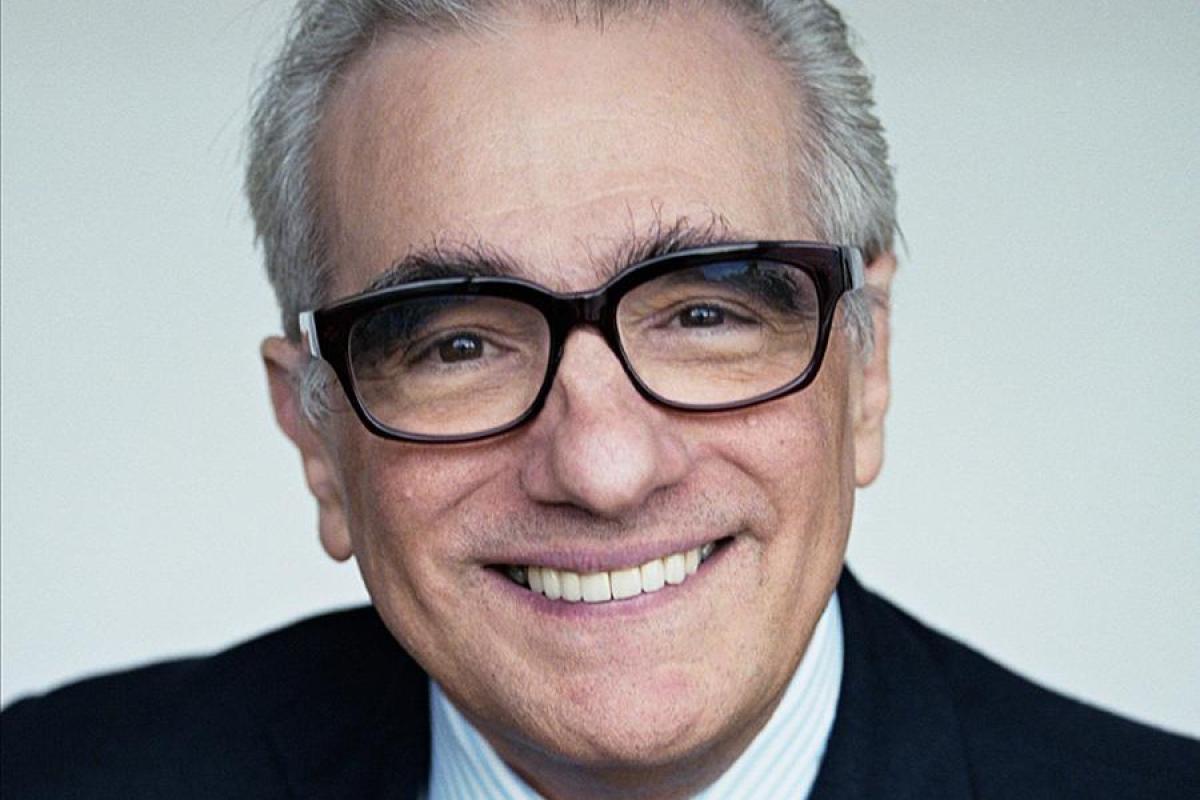 3. Trey Edward Shults – Waves – The newcomer does not have the directing ticks that promote a win in the category, but his movie has so much momentum that he will snag a spot.
4. Joon-ho Bong – Parasite – Bong's film could be this year's Amour and really devastate everyone and be the first film in the remarkable career of the foreign director to break through at the Oscars.
5. Noah Baumbach – Marriage Story – The movie seems a bit more complex than expected from Baumbach. The momentum is there right now. It needs to sustain it and be a huge Netflix hit for this to become a reality.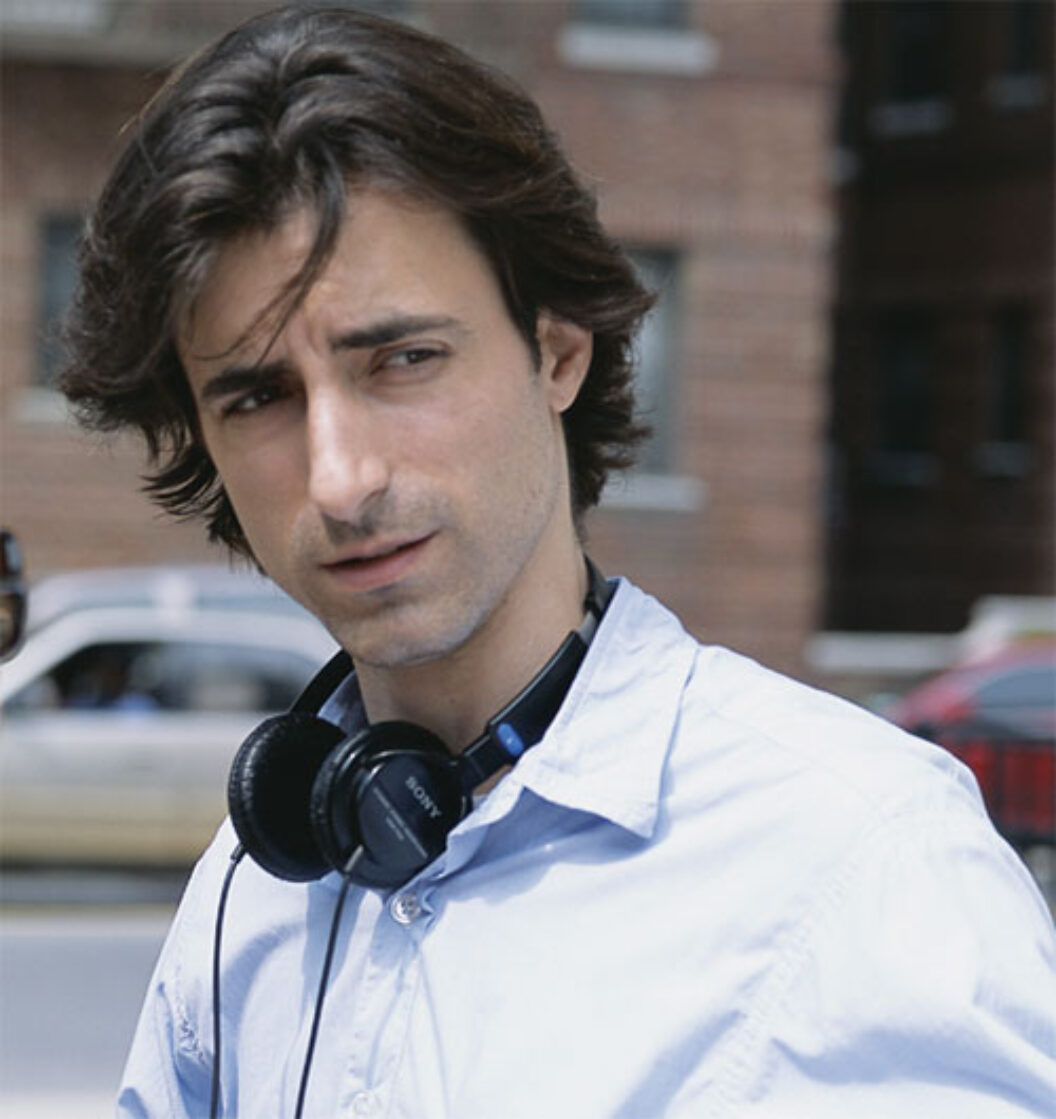 6. Quentin Tarantino – Once Upon a Time … in Hollywood – I can't believe I am leaving this off, but this is a really tough category. The movie is so unbelievably Tarantino that it might not seem like as much of an achievement as these other directors stepping out of their comfort zone.
7. Terrence Malick – A Hidden Life – A three hour war epic by Malick sounds like as easy of an Oscar movie as any, but Malick has had a decade of misses. We will see how this plays in theaters.
8. Greta Gerwig – Little Women – This story never really wins big at the Oscars, but nominations can pile up. Direction might be a bit of a stretch.
9. James Mangold – Ford v Ferrari – He is a recent nominee for screenwriting, but his directions are always more subtle and ignored by the Academy.
10. Todd Phillips – Joker - Is the director of The Hangover films really going to be an Oscar nominated director? If Adam McKay can do it and Peter Farrelly can win Best Picture, then why not?
The Predicted Ten
(I predict 9 will get nominated)
1. Waves (Trey Edward Shults) – I might be jumping the gun here, but this is the type of movie that wins Best Picture now. It could be this year's Moonlight.
2. Marriage Story (Noah Baumbach) – This is destined to be Baumbach's most successful movie ever, and it is right there with Waves as being the frontrunner for this category.
3. 1917 (Sam Mendes) – The big war epic by the Oscar winning director could very well win Best Picture, but it just seems like a directing and technical marvel than one that will be singled out as the best movie of the year.
4. Once Upon a Time … in Hollywood (Quentin Tarantino) – My January prediction is still a possibility, but it needs to really ramp up its awards campaign in the coming months.
5. The Irishman (Martin Scorsese) – I hope the movie isn't a disaster, but there is still that possibility. It could be our generation's The Godfather: Part II or the post-production mess could crush its chances at the Oscars. We have to wait and see, but this is a safe spot for it.
6. Joker (Todd Phillips) – Every review seems like it is pushing for the film to end up getting nominated, which is a bizarre stance, but it seems like it's happening now regardless.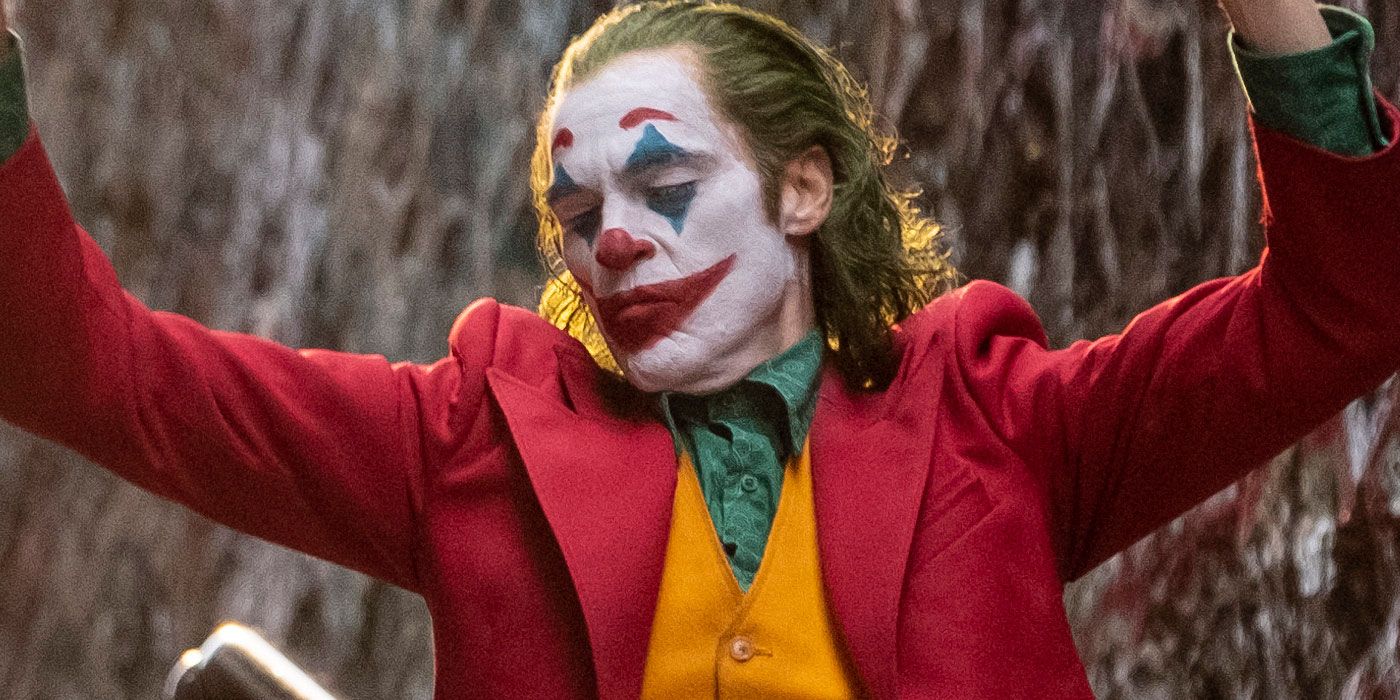 7. Little Women (Greta Gerwig) – I am skeptical of its overall Oscar potential, but the talent involved and the hype around Gerwig secure its spot in the Best Picture race.
8. Parasite (Joon-ho Bong) – Cannes winners aren't always as big of hits in America, but this movie really feels like one of the special ones that makes a run at all of the awards.
9. Queen & Slim (Melina Matsoukas) – The controversial choice always has legs. I really like the potential of this movie to come into the race late and really surprise with its Oscar impact.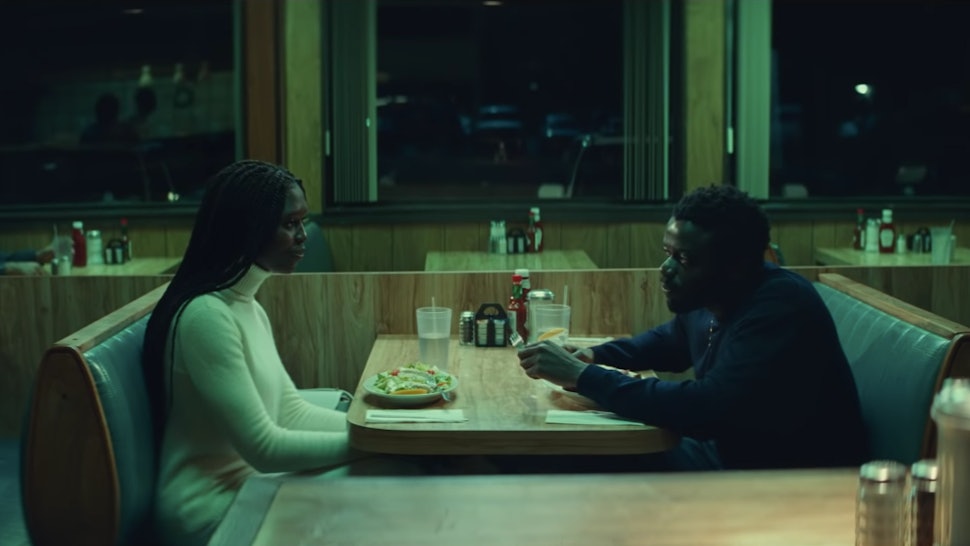 10. Ford v Ferrari (James Mangold) – It will be nominated for several awards, but I am going to have to see it get the Golden Globe Drama nomination and the Critics Choice nomination before taking it all that seriously here.
11. A Hidden Life (Terrence Malick) – The buzz is quiet for the movie, but I am sure it will ramp up when it gets closer to December. Reviews are solid.
12. The Farewell (Lulu Wang) – It is going to need a creative awards campaign to make this happen due to its release date, but it did feel like an Oscar movie when watching it.
13. Ad Astra (James Gray) – It might not be an Oscar movie at all, but Gray's movies are always so much more serious than they ought to be. It could be like High Life, but with Brad Pitt that movie gets remembered.
14. Dark Waters (Todd Haynes) – We really know nothing about the movie yet, so it remains in the race. Haynes has had one hit (Carol) and miss (Wonderstruck) with material that wasn't his own.
15. A Beautiful Day in the Neighborhood (Marielle Heller) – The movie got a nice boost from the festivals so far, but it might be too light for a nomination here.
16. The Report (Scott Z. Burns) – It has the pedigree and the timely nature of the story to be a big hit, but there has to be a reason Burns had to direct and couldn't have gotten a more polished director to helm the project.
17. Avengers: Endgame (Anthony Russo, Joe Russo) – If Black Panther can get nominated, then why not the biggest box office film of all time? It would be a shock if it gets in, but this is a possibility. Probably more of a possibility than we want to realize.
There you have it! What is your Oscar frontrunner following the fall festivals? What is your favorite movie of the year so far? Who else can't wait for Oscar season? Let me know in the comments!