Last season, the Arizona Diamondbacks finished with the worst record in baseball and a fired manager. Will this year look any different for new manager Chip Hale?
Last Season
64-98, 5th in NL West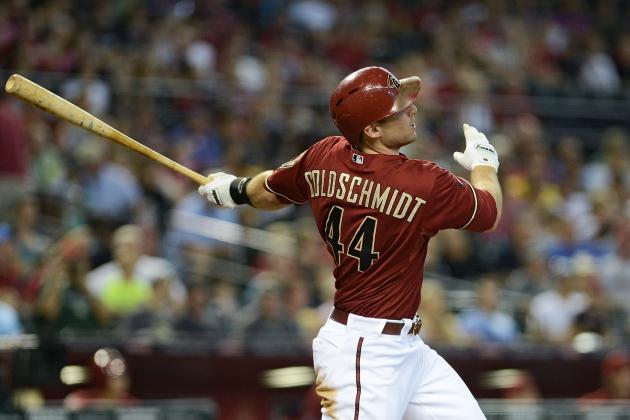 There were limited expectations for the Diamondbacks heading into last season. Those expectations were diminished even further when two of the top pitchers in their rotation, Patrick Corbin and Bronson Arroyo, needed Tommy John surgury, with Corbin going down before the season even started. If everything worked out right, they could have had a respectable season. However, once Paul Goldschmidt broke his hand mid-season and was out for the year, it was obvious it was not their year. It should be considered an accomplishment to avoid breaking the 100 loss mark with all they had going on.
2015 Additions / Subtractions
The Arizona Diamondbacks had a strange offseason that saw them selling players for prospects while still improving their current team for this season. This offseason saw players like Miguel Montero, Didi Gregorius, and Wade Miley moving onto teams that are more ready (or at least think they are) to compete now. At the same time, the D-Backs acquired Jeremy Hellickson from the Rays for prospects, and signed one of the biggest names on the free agency market in Cuban defector Yasmany Tomas. He may not be fully ready to be great this year, but they are counting on seeing greatness fro him soon.
Most Important Hitter
A.J. Pollock
He may not have had a full season, but A.J. Pollock was one of the few bright spots for the Diamondbacks last season. Now he is being looked at as someone who can anchor their lineup this season. Without a full season of success under his belt, it will be interesting to see if Pollock will be able to live up to expectations.
Most Important Pitcher
Jeremy Helllickson
They do have a lot of young pitching in their rotation, and will be getting some proven guys back during the season, but Jeremy Hellickson has shown in the past that he has the skill to be the ace of a staff. If the Diamondbacks are going to have anything resembling a successful season, Hellickson needs to be on the top of his game and show the skill that made him the phenom he was in Tampa Bay, especially with Corbin and Arroyo not due back until the middle of the season.
Player to Watch
Archie Bradley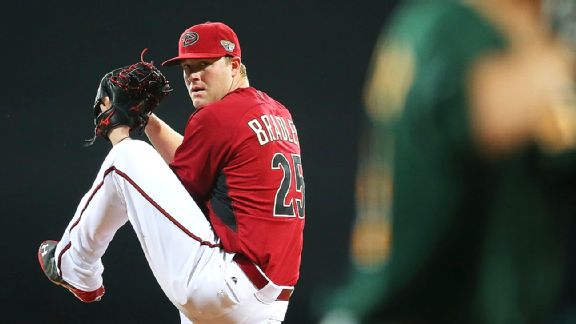 Ever since he was taken in the first round of the 2011 Draft, Archie Bradley has been one of the prized gems of the Arizona Diamondbacks farm system. It appears that 2015 should be the year he is prepared to make his big league debut, and if the Diamondbacks continue their trend of being less than competitive, then a slew of prospects like Bradley should be given every opportunity to show what they have. Out of all the youngsters that might see time this year for Arizona, Bradley is the most anticipated (#1 in D-backs system, #16 prospect in all of baseball). Especially if Corbin and Arroyo do not return right away at full strength, look for Archie Bradley to at least get people in the seats at Chase Field.
Prediction
5th in NL West
If you haven't gathered this by now, I do not see the D-backs competing this year. Their talent is just too young and unproven. They could compete in the next five years, but their future doesn't look as bright as someone like the Cubs. They really seem to be confused about where they are heading. Recent history shows the most successful ways to make it to the top is either buy a top-tier roster that can compete now, or tear it down completely and start from scratch with a new young core that needs to grow into superstars. It appears Arizona is working toward the latter, but they are struggling to do it right. Franchises like the Royals, Astros, and Cubs have shown it can work if you fully commit to the youth movement. The Diamondbacks seem to want a youth movement, but the presence of guys like Mark Trumbo, Aaron Hill, Bronson Arroyo, and even superstar Paul Goldschmidt still in their lineup either says they are not sold on their farm system or do not fully want to mortgage the present for a bright future. Until they either commit one way or the other, look for them to continue to be near or at the bottom of not only their division, but the whole league.