After four straight 90+ win seasons, the Texas Rangers had an injury-plagued season for the ages in 2014 that took them from the top of their division to the bottom. Will 2015 mark a return to their winning ways, or was 2014 a sign of future struggling?
Last Season
67-95, 5th in AL West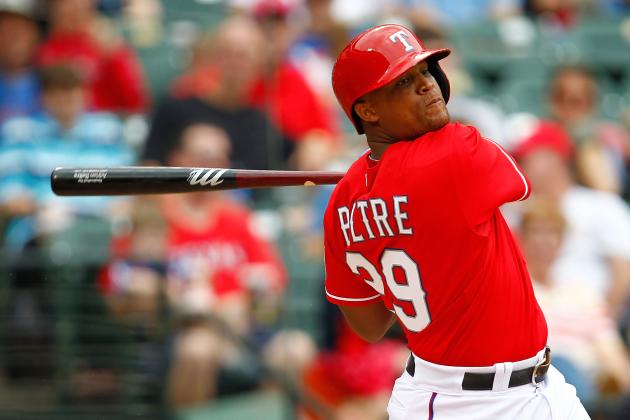 The Rangers seemed to set records in 2014 for most days spent on the DL by their players. As a self-proclaimed Rangers hater, I couldn't help but feel sorry for a club that was forced to only be a shell of their potential self. For the first time since 2007, the Rangers were not in either first or second in the division. It was a lost season that ended up with a finish in the cellar and a question of what things could have been.
2015 Additions / Subtractions
The biggest move the Rangers made this offseason was trading for veteran starter Yovani Gallardo from the Brewers. Outside of this move, the Rangers were quite quiet over the offseason. Their main additions came from getting players back from injury like Prince Fielder, Shin Soo Choo, and Derek Holland. The subtractions start with the loss of manager Ron Washington, who resigned near the end of the 2014 season. Although the calendar has turned, injuries have not ended for the Rangers, with former top prospect Jurickson Profar missing his second consecutive season with a shoulder injury and Yu Darvish going down in Spring Training with the dreaded Tommy John.
Most Important Hitter
Prince Fielder
It was hard to remember that the talk of the 2014 offseason was the Rangers acquiring Prince Fielder from the Tigers for Ian Kinsler. This is because Fielder, who was a model of consistency his whole career, missed most of the season with an injury. Now he is healthy and is needed desperately to anchor their lineup as one of the only players in their lineup with any pop. If he can return to his superstar form this year, then the Rangers will have a chance to be back on top sooner than later.
Most Important Pitcher
Neftali Feliz
Neftali Feliz has had quite a roller coaster career so far. Early on in his career, Feliz shot to stardom as one of the most dominant closers in the league. Then the Rangers decided to try and make him a starter. After a decent start to his 2012 season, Feliz needed Tommy John surgery and has not played a full season since. Now, he is finally back healthy to start a season and back in the closer role for the Rangers. The team needs him to be back to the player he was in 2011, his last full season as the closer.
Player to Watch
Joey Gallo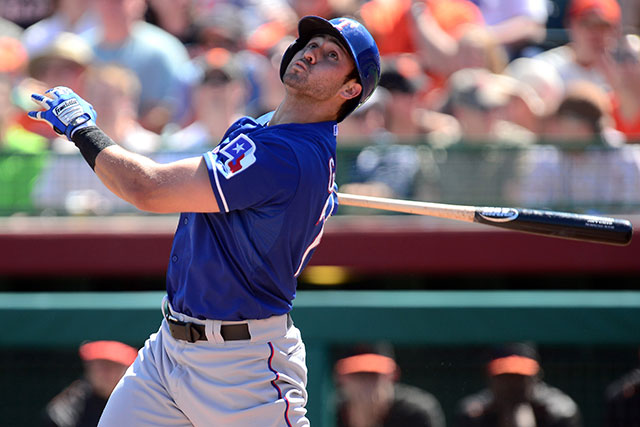 This could be a fascinating situation to watch moving through this season. Joey Gallo is the best prospect in the Rangers' system and the 10th best prospect in baseball. After an outstanding Spring Training, he looks like a star in the making. There is only one thing keeping him from becoming an impact player in the big leagues: he plays third base which is currently occupied by possible Hall of Famer Adrian Beltre. If the Rangers struggle at all like they did last year (which is highly likely), look for Beltre to be on the trading block to make room for Gallo. Beltre still is a top tier player and could really help a team making a stretch run, and Gallo is the type of player that becomes an impact bat in a lineup as soon as he gets an opportunity to play.
Prediction
4th in AL West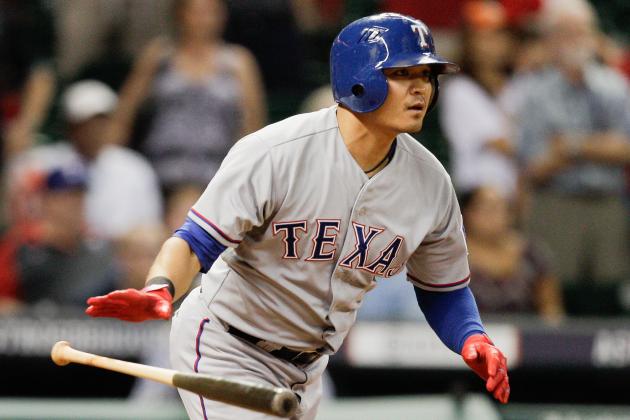 Injuries killed the Rangers' season in 2014, and injuries have already affected the 2015 season before it even started. There is more there though. The injuries last year exposed just how thin their lineup is in spots and how much they need to grow to get back to the top of the division. This year will likely be slightly better than last year, but they are definitely a few years away from being back on top.