Believe it or not, we are now over halfway through the 2010's. As we look forward to the last half of this decade, let's look back at what the first half of the 2010's has given us in terms of film. If it hadn't been fully established yet, the biggest trend that has been solidified over this decade so far is the dominance of blockbusters based on previous material. Whether it is comic book movies, sequels, remakes, or bringing a popular book to life, our decade has been dominated by known commodities. It is as if no one wants to waste their time and money on something that is unknown. In the past, a movie would become a blockbuster simply because the right movie superstar was in it. Although there is still a little of that, it is nowhere near as prevalent as it was, say, in the 90's.
With these trends in mind, this article is celebrating the highest grossing original films of the first half of the 2010's. Of the 159 films that grossed over $100 million from 2010-2014, only 36 movies were original. That is 22.6% of the blockbusters. Of those 36 films, 12 of them are comedies, 8 are animated, 6 are sci-fi, 5 Best Picture nominees, and 3 are action films. All but 10 of the 36 films have positive scores on Rotten Tomatoes. Of those 10, most were popular due to the stars in the cast like
Grown Ups
(Adam Sandler),
Ride Along
(Kevin Hart), and
Due Date
(Robert Downey, Jr. and Zach Galifianakis).
Here are films #11-36 on this list.
36. Bad Teacher (2011) - $100,292,856
35. Due Date (2010) - $100,539,043
34. Pacific Rim (2013) - $101,802,906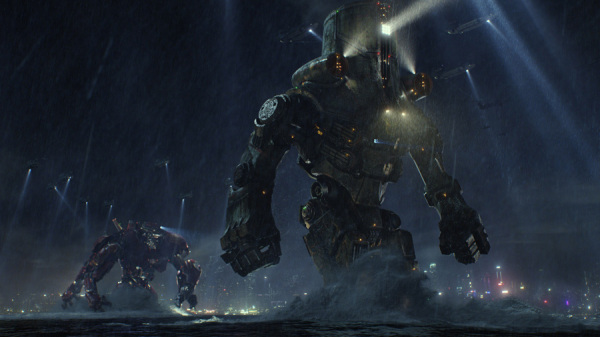 33. The Expendables (2010) - $103,068,524
32. Black Swan (2010) - $106,954,678
31. Hop (2011) - $108,085,305
30. Valentine's Day (2010) - $110,485,654
29. Magic Mike (2012) - $113,721,571
28. Horrible Bosses (2011) - $117,538,559
27. Now You See Me (2013) - $117,723,989
26. Salt (2010) - $118,311,368
25. The Other Guys (2010) - $119,219,978
24. Rango (2011) - $123,477,607
23. Safe House (2012) - $126,373,434
22. Lucy (2014) - $126,663,600
21. Super 8 (2011) - $127,004,179
20. Identity Thief (2013) - $134,506,920
19. Ride Along (2014) - $134,938,200
18. The Conjuring (2013) - $137,400,141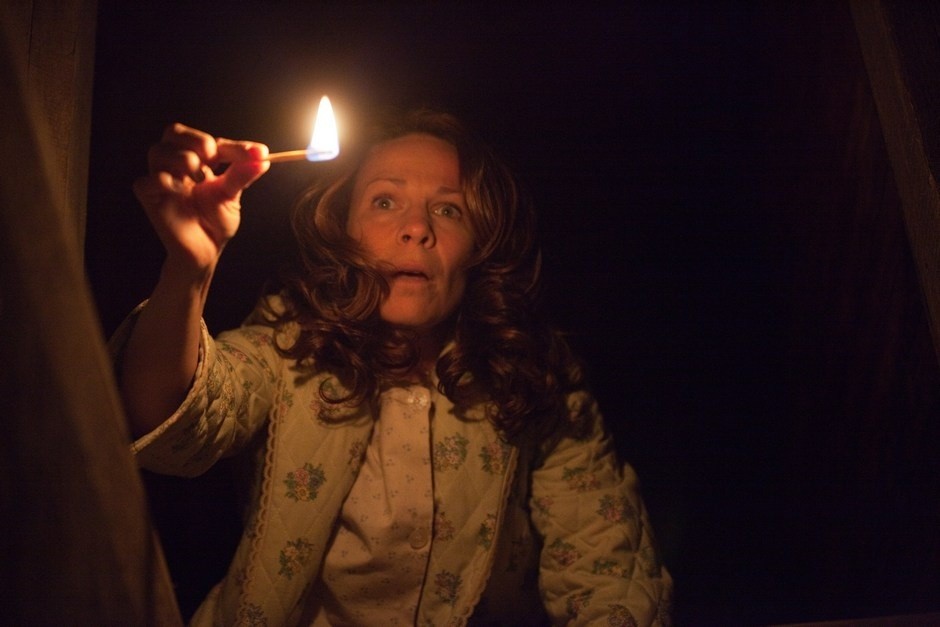 17. Rio (2011) - $143,619,809
16. Megamind (2010) - $148,415,853
15. American Hustle (2013) - $150,117,807
14. Neighbors (2014) - $150,157,400
13. We're the Millers (2013) - $150,394,119
12. The Heat (2013) - $159,582,188
11. Grown Ups (2010) - $162,001,186
With all this said, let's look at the 10 highest grossing original films of the first half of the 2010's.
10. Django Unchained
(2012)
$162,805,434
This is a rarity on this list as it is not what you would consider a "mainstream" movie. However, the appeal of a filmmaker like Quentin Tarantino has become pretty universal. I have said many times before that Tarantino has pretty much created a genre for himself that nobody else has been able to duplicate. That makes a film like
Django Unchained
a must-see movie event. This is Tarantino's only film so far this decade, but it is pretty safe to assume that this year's
The Hateful Eight
will join this list eventually.
9. Bridesmaids
(2011)
$169,106,725
The last 10 years or so has seen a rise in the quality R-rated laugh-out-loud comedy. One of the highest grossing of these movies was one of the few that featured the girls. Gathering all the funniest women in the industry today led to box office gold and the rarity of a few Oscar nominations for a comedy of this nature. It also helped jumpstart the career of scene-stealer Melissa McCarthy.
8. The Croods
(2013)
$187,168,425
I was surprised to find this film so high up on this list. However, with 8 animated films among the 36 listed here, and 4 of them in the top ten, it shows one of the ways to make an original hit is to make a family-friendly film. Family-friendly movies seem to be few and far between, especially high-quality non-animated ones. However, like I said, this trend shows a deficiency in an area of film that could easily be capitalized on in the years to come.
7. Interstellar
(2014)
$188,020,017
Much like Tarantino, Christopher Nolan films have become events simply because he is directing them. Although he became a household name through his
Dark Knight
trilogy, it is his original material that has made him one of the top directors working today. Although
Interstellar
is not his best, the ambitious nature of this film and his reputation made this a top grossing film.
6. Wreck-It Ralph
(2012)
$189,422,889
This animated film combined two things that are loved by the masses: cartoons and video games. This film shows how animated films have changed over the years. When I was growing up watching Disney classic cartoons like
The Little Mermaid
and
Aladdin
, very few voices were known names. Now we have films like
Wreck-It Ralph
, where not only do we have a family-friendly animated film, but also there are top billed actors like John C Reilly, Sara Silverman, Jack McBrayer, Jane Lynch, Mindy Kaling, Ed O'Neill, Dennis Haysbert, and others. So now you have the appeal not only of it being an animated film, but also some of your favorite stars are in it.
5. Ted
(2012)
$218,815,487
Our first film over $200 million is as original a comedy as we saw so far this decade. Only Seth MacFarlane could make a story about a man and his talking R-rated teddy bear a hit success. After the huge success of
Family Guy
, everyone was anxious to see what MacFarlane could do on the big screen. His first attempt produced this breakout hit that led to a great year for MacFarlane that ended with him hosting the Oscars and getting nominated for a song from this movie (unfortunately, the song was not "Thunder Buddies").
4. Brave
(2012)
$237,283,207
Although there are 8 animated films on this list, this is the only film to come from animation giant Pixar. There is one primary reason for this: it was Pixar's only original story in the last 5 years. Pixar is known for its ability to come up with truly original and groundbreaking stories. However, it almost felt like they were tapped out of material for a little while as they relied on sequels at the start of this decade.
Brave
was the one exception, however it was also one of the lesser Pixar films. However, putting the Pixar label on the film single-handedly made a top grossing film.
3. Despicable Me
(2010)
$251,513,985
Few original movies start phenomenons quite like what happened with
Despicable Me
. This film just came out 5 years ago, and we are about to see its second sequel get released this weekend! Again, it was started by billing names like Steve Carell, Jason Segel, Russell Brand, Julie Andrews, Will Arnett, and Kristen Wiig on the marquee. Also, as is the case with many animated films, it's cute for the kids while still having elements that adults will appreciate. Also, who doesn't love the minions? (Okay, you might be sick of them now, but who didn't love them when you first saw them?)
2. Gravity
(2013)
$274,092,705
This is one of 5 Best Picture nominees on this list and one of three to make the top ten. This sci-fi thriller has a simple premise: George Clooney and Sandra Bullock are stranded in space. However, this film ended up having something for everyone. It had star power, it had suspense, it had incredible visuals, and it was wonderfully executed. It is also one that had its box office helped by 3D viewings. The public seems to have a fascination with space and the unknown that it produces. This film's success shows that.
1. Inception
(2010)
$292,576,195
Coming into the decade, no one was hotter than Christopher Nolan. He had just made what is widely thought to be the greatest superhero movie of all time in
The Dark Knight
. Then he started the new decade with this groundbreaking thriller that is as original as they come. This film had everything: stars (LEO!!!), A-list director, completely original sci-fi premise, mind-bending visuals, and an incredible ending that just makes you want to start the movie over again. All this leads to the highest grossing original movie of the first half of this decade.
By the way, if 2015 movies had been included in this list, there would be a different number one as
Inside Out
has been dominating the box office. See what happens when Pixar truly gets original?