The Minnesota Twins are an easy team to overlook in the AL Central, however last season showed that they are a team worth paying attention to. Will that trend continue in 2016?
Last Season
My 2015 Prediction: 5th in AL Central
2015 Results: 83-79, 2nd in AL Central
The Twins ended up being possibly the biggest surprise of the 2015 season. No one expected much from them entering the season with their young roster and rookie coach, Paul Molitor. With many people, including myself, predicting Minnesota to be in the cellar of their division, they instead ended up competing for a Wild Card spot down to the last few weeks of the season.
2016 Additions / Subtractions
As could be expected in Minnesota, the Twins had a fairly quiet offseason. Torii Hunter retired, and Mike Pelfrey left in free agency. Aaron Hicks was traded to the Yankees for backup catcher John Ryan Murphy. They signed Korean slugger Byung Ho Park to be their DH as well. That's about it. Really, their biggest addition this offseason is getting a year older for some of their rising stars.
Most Important Hitter
Miguel Sano
Miguel Sano was a big part of the Twins' success in 2015 as a rookie. For the Twins to have similar success in 2016, Sano needs to continue to progress into the stud power hitter he showed he could be last year. What makes this a bit of a mystery is his projected change in position. Sano was primarily at DH last year, with a handful of games at third and first base. With Park slated as the new DH, Sano has been moved to rightfield, a position he has never played before. Will his bat make up for a potential liability in the field?
Most Important Pitcher
Ervin Santana
Last season, the Twins actually tried to make a free agent splash by signing Ervin Santana to bolster their rotation. Then he was suspended for PED's. He finished the season fine, but missing that much time makes the season somewhat lost for Santana. Now he needs to come back this season as the potential frontline starter he can be.
Player to Watch
Jose Berrios
By this point, everyone knows about Byron Buxton, one of the top prospects in baseball for several years who still has his rookie status thanks to some injuries. He is slated to start in centerfield, especially with the trade of Aaron Hicks. I'm going a different direction with a player also prime to make an impact for the Twins in 2016. Jose Berrios is a 21 year-old, hard-throwing, right-handed pitcher with electric stuff. Look for him to make his big league debut at some point this season and fill any rotation spot that might open up at some point during the season.
2016 Prediction
3rd in AL Central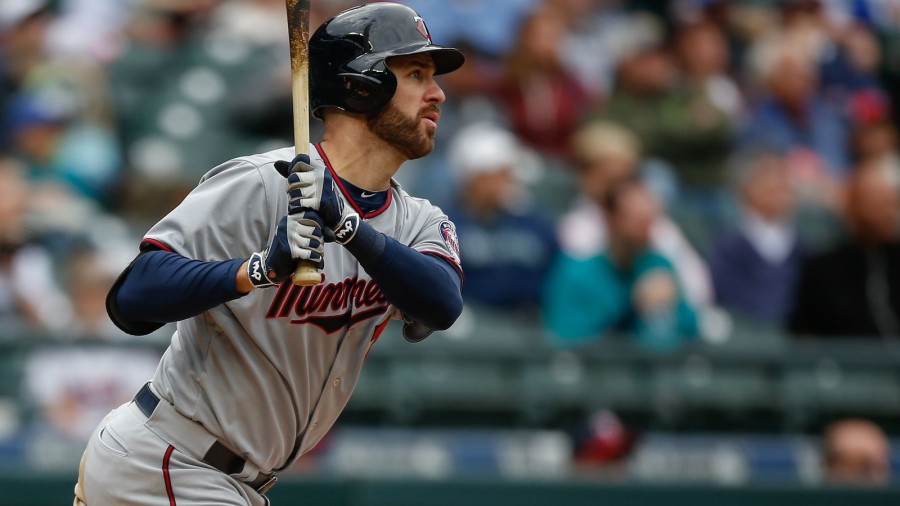 The Twins over-achieved last season. A slight backslide is not unreasonable. I think they will have a similar season to 2015. They might drop a slot in the standings simply because of the improvements made in other teams in the division. They are definitely heading in the right direction and could possibly be making the playoffs and maybe more by 2018.
Fearless Prediction
Byron Buxton will either win AL Rookie of the Year or play less than 81 games.
Byron Buxton has the potential of being another Mike Trout unleashed on Major League Baseball. One of the main reasons he hasn't yet is injuries. He is close to gaining the label of "injury proned." This season is important to see which way Buxton will go. Either he will be baseball's next superstar, or he will take another step towards being a prospect that never got to fulfill his potential greatness.