For the past few years, the Baltimore Orioles have been stuck one step from the top. In 2014, the made it to the ALCS. In 2015, they missed the playoffs. What will happen in 2016?
Last Season
My 2015 Prediction: 3rd in AL East
2015 Result: 81-81, 3rd in AL East
I got their spot right on last season. They entered the 2015 season without making any moves to move them forward, and they ended up stalling for the whole season while other teams passed them up. Everyone saw this coming. They needed to do something to improve their roster and didn't. That was the result because of it.
2016 Additions / Subtractions
It was going to be really interesting to see if they did anything different this offseason after a quiet offseason last year cost them a chance to do something special. They lost guys like Wei-Yin Chen, Steve Pearce, and Gerrardo Parra to free agency. However, the biggest thing they did this offseason was re-sign first baseman Chris Davis. Then they did actually bring in some outside help this offseason also, trading for Mark Trumbo and signing Pedro Alvarez and Yovani Gallardo. They aren't blockbuster signings, but they definitely fit in what the O's are all about and will help the team out. The Orioles also were a part of the weirdest story of the offseason, signing Dexter Fowler only to have the whole thing fall apart and Fowler end up back with the Cubs.
Most Important Hitter
Matt Wieters
Matt Wieters, along with Colby Rasmus and Brett Anderson, made history this offseason by becoming the first players to ever take their qualifying offers instead of testing free agency (I think some others are wishing they had done the same ... Dexter Fowler and Ian Desmond to name a few). Matt Wieters needs a bounce back season. From 2011-2013, he made two All Star Teams, won two Gold Gloves, got some MVP votes, and hit 20+ home runs each season. Then he had Tommy John surgery and has yet to return to that form since. He only played in 75 games last season after playing almost double that in each season in that earlier stretch. Not only are the Orioles counting on a return to past glory, but by accepting the qualifying offer, it shows Matt Wieters is hoping for the same thing so he can get his big pay day next offseason.
Most Important Pitcher
Chris Tillman
The one consistent member of the Orioles pitching staff over the past four or five seasons has been Chris Tillman. It shows just how much they believe in him to be the only cog that hasn't been a revolving door in that rotation. However, last season was pretty rough for Tillman. With Wei-Yin Chen moving on to Miami, Tillman is being counted on to be the ace, even with Yovani Gallardo in the fold. He has to pitch like he did in 2013 and 2014 for the Orioles to have success in 2016.
Player to Watch
Dylan Bundy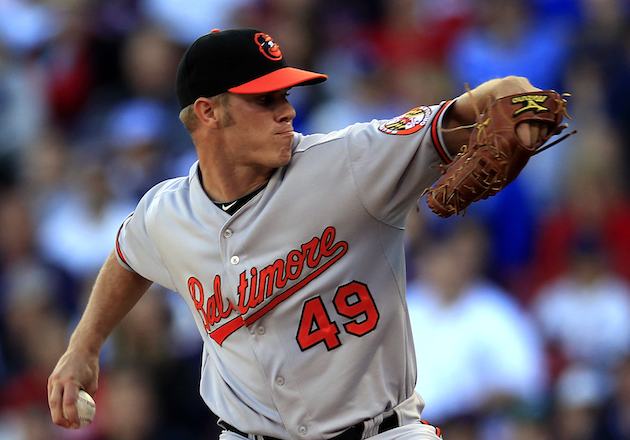 It feels like Dylan Bundy has been the player to watch for Baltimore for 5 years now. Well, that's because he has. After being taken in the 2011 draft 4th overall, he made his big league debut in 2012. Then, a series of injuries kept him from playing much since. Now, because of those two games he played in 2012 at the age of 19, he is now potentially facing waivers if he does not crack the Opening Day roster. His story is similar to Danny Hultzen, second overall pick by the Mariners in the same 2011 Draft. His arm issues have held him back in the same way. The only difference is Hultzen never made his debut so his service clock hasn't started yet. It will be very interesting to see if Bundy makes the Orioles' roster, most likely in the bullpen if he does. If he doesn't, there is a good chance he is not Oriole property when the season starts.
2016 Prediction
4th in AL East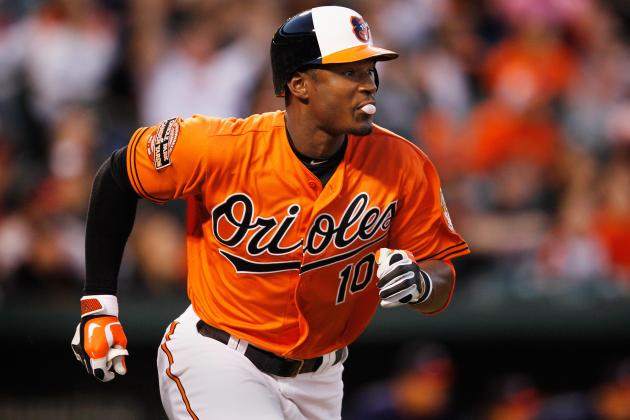 Yes, the Orioles have made improvements to their roster, however if you really look at it, they really just replaced what they already had with comparable pieces. Trumbo replaces Parra, Alvarez replaces Pearce, and Gallardo replaces Chen. Those are comparable, if not inferior, replacements for every position (and Gallardo was a late addition). I see them in the exact same spot as last year. They are still good, but everyone else around them is getting better, and they will continue to fall down the standings of the AL East until they commit and make a splash.
Fearless Prediction
Manny Machado will be playing shortstop by the end of the season.
Manny Machado has become one of the best third basemen in the league. However, his natural position is shortstop. He came up as a third baseman because of how well J.J. Hardy had played at short. It has always been in the back of everyone's mind that eventually, Manny Machado would end up at shortstop, the onl question was when. Last year, J.J. Hardy had a terrible season as his age looked like it might have finally caught up with him a little. If he struggles at all this season, look for him to be traded to finally clear the path for Machado to shine at his natural position.