The Boston Red Sox won the 2015 offseason last year, but it did not lead to success in the 2015 season. A lot of people are saying the Red Sox won the 2016 offseason. Will it lead to more success than it did in 2015?
Last Season
My 2015 Prediction: 2nd in AL East, WILD CARD, lose in Wild Card Game
2015 Result: 78-84, 5th in AL East
The Red Sox really struggled their way through the 2015 season, mainly due to disappointing seasons from their two big money acquisitions over the offseason. Pablo Sandoval was average at best, and the Hanley Ramirez outfield experiment was a colossal failure. Add to that a medical leave for their manager for cancer treatment, and 2015 was a year the Red Sox were happy to get past them and forget.
2016 Additions / Subtractions
The 2015 offseason for the Red Sox was a home run. Is there something better than a home run? If so, that's what the 2016 offseason has been. Ramirez and Sandoval had question marks coming in with their big deals. The guys they brought in this year do not. David Price has been one of the most consistently dominant aces of this decade, and Craig Kimbrel has been the best closer of the decade. Price solidifies the ace-less rotation, and Kimbrel moves the aging Koji Uehara to the 8th inning and, along with the underrated acquisition of Carson Smith, adds some quality depth to the bullpen.
Most Important Hitter
Jackie Bradley, Jr.
This could also be last year's two busts (including Hanley, who will be learning how to play 1st base this year), however Boston started to make a shift to a new young core last season, and Jackie Bradley, Jr. is one of the cornerstones of that new group. They have been waiting for Bradley to be ready for several seasons now, and 2015 finally saw him produce in a way that lived up to some of the hype. Now they are counting on him to be their everyday centerfielder with youngsters Mookie Betts and Rusney Castillo flanking him. Jackie Bradley, Jr. needs to have a productive 2016 if the Red Sox are going to have a productive offense this season.
Most Important Pitcher
Rick Porcello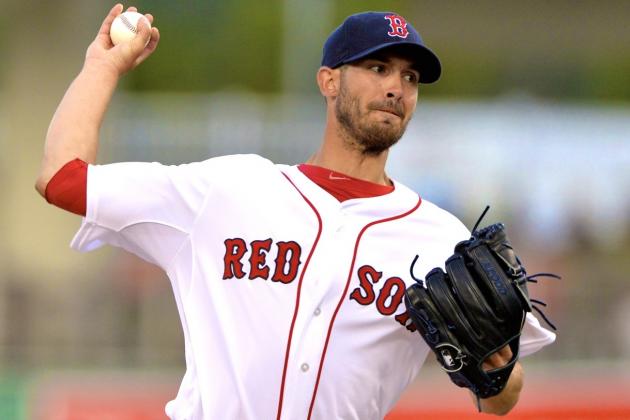 At the top of the rotation, you know what David Price will bring, and Clay Buchholz is a solid number two. However, added to the lists of 2015 disappointments was Rick Porcello, who was acquired from the Tigers for Yoenis Cespedes before the 2015 season. Porcello has all the skills to be an All Star pitcher, but he struggled to stay in the rotation for a cellar-dweller last season. He needs to show the skill that made a Cespedes-for-Porcello trade a smart move for the Red Sox.
Player to Watch
Brian Johnson
One of the Red Sox top prospects is this lefty. He was able to get his big league debut in 2015 before a freak injury prevented him from getting more experience. The Red Sox seem set in their rotation, but injuries always happen. Even without injuries, the Red Sox will want to get this 25 year-old in the big league mix sooner rather than later. An honorable mention for this spot is Deven Marrero, a middle infielder bound to see some time when the inevitable injuries to either Dustin Pedroia or Pablo Sandoval come.
2016 Prediction
2nd in AL East
The Red Sox look much better off this year than they did last year. Thanks to guys like Price and Kimbrel, they have a chance to compete for the division. I have them finishing second and coming up short on a Wild Card spot, but that could very well end up getting one of those spots. Either way, it shouldn't be another cellar finish for the Sox.
Fearless Prediction
David Price will spend time on the DL in 2016.
David Price has thrown over 200 innings every season since 2010 with one exception. That is a huge workload for one of the most durable pitchers of this generation. That much wear and tear on a pitcher is bound to lead to an injury somewhere along the way. It might not be a major injury, but it will be enough to see him miss some time. He will be 100% for the stretch run though.