The Miami Marlins have a history of either being really good or really bad. In 2015, they reached a rare position: they were mediocre. Will 2016 be a step in one direction or another?
Last Season
My 2015 Prediction: 2nd in NL East
2015 Result: 71-91, 3rd in NL East I was high on the Marlins coming into the 2015 season, however the season quickly went south and turned bizarre when they fired their manager Mike Redmond in favor of their general manager who had never managed before on any level. I had them in second potentially battling for a Wild Card spot. Instead, they ended up with 90 losses. The only thing that kept them from going lower in the standings was how bad the Braves and Phillies were.
2016 Additions / Subtractions
The Marlins always seem to either go all in or sell everyone every offseason. This offseason looked a little different. They brought in a solid starter in Wei-Yin Chen and re-signed Dee Gordon. They really didn't do much more. They know they have something interesting building in Miami, and these few moves are small pieces that will help the team continue to develop. The biggest move they made was at manager. Don Mattingly is a vast improvement over the joke that was Dan Jennings last season. He will actually be able to lead this team where they need to go.
Most Important Hitter
Marcell Ozuna
Many people say Marcell Ozuna is one of those special talents that can do it all. The problem is he has yet to put it all together on the field for the Marlins. For the Marlins to start taking steps forward, a player like Ozuna has to have a breakout season and show what kind of player his talent projects him to be.
Most Important Pitcher
Jose Fernandez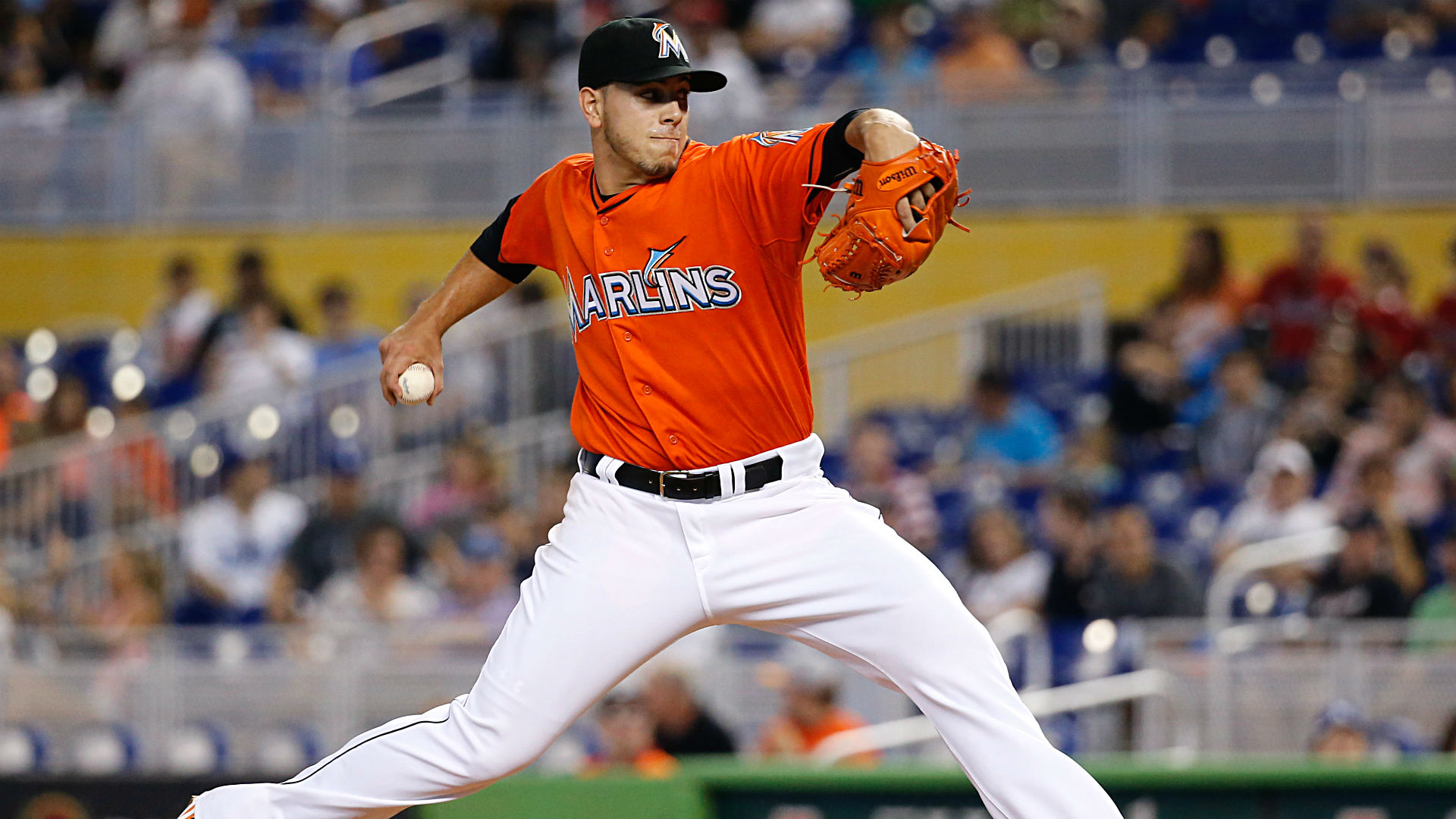 In 2013, Jose Fernandez showed that he has the talent to be one of the best pitchers in baseball. Then, the dreaded Tommy John derailed his next two seasons. Now, he is entering 2016 at full strength and should ready to be the superstar again. This team is currently being built around two superstars: Fernandez and Giancarlo Stanton. For this to continue, Fernandez needs to get back to that elite status.
Player to Watch
Jarlin Garcia
One problem the Marlins have is they do not have a very good farm system. Their best prospects are still a few years away also. The best player in the system that has a chance to make an impact this season is Jarlin Garcia. He is a 23 year old left-handed pitcher that could get some starts this season for the big club. Depending on his success, he could figure more into the plans moving forward.
2016 Prediction
3rd in NL East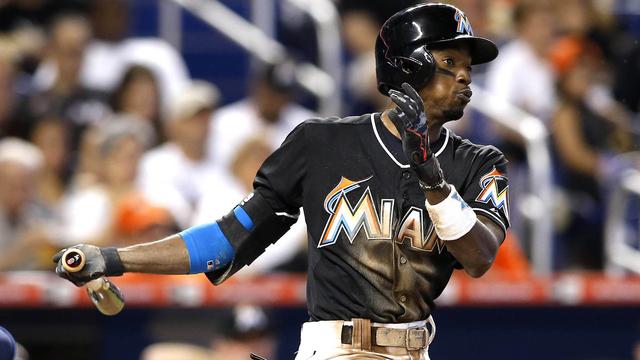 The Marlins should be better than they were last season, however it shouldn't move them up the standings in the NL East at all. The NL East has two elite teams, two terrible teams, and the Marlins who are somewhere in the middle. In the next couple seasons, they might be contenders but not quite yet.
Fearless Prediction
Giancarlo Stanton will play a full season and hit 55+ home runs.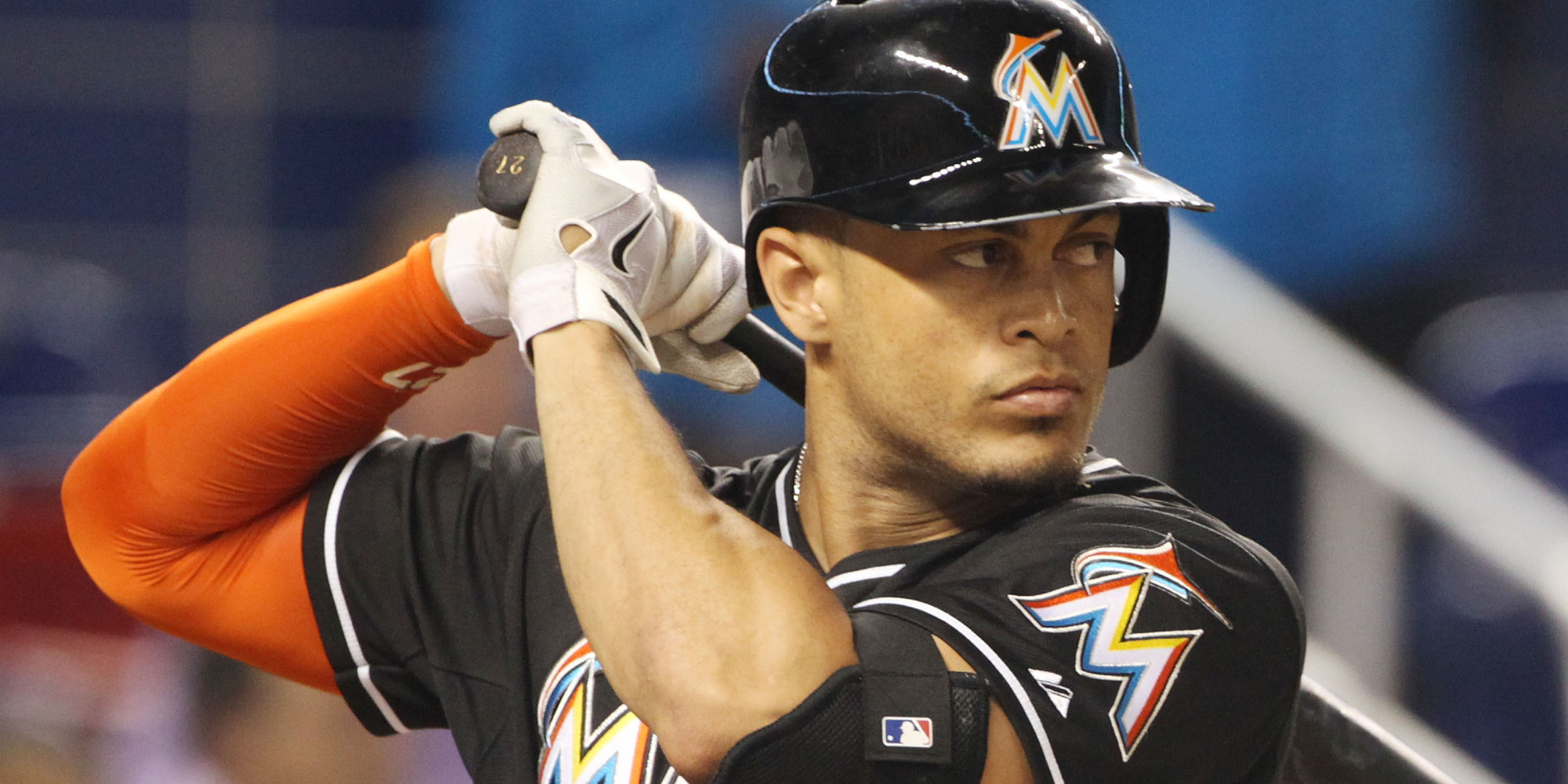 Giancarlo Stanton is a freak. His only problem so far has been injuries, many of them freak injuries. He hasn't played a full season since 2011. Last season, he hit 27 home runs in 74 games. That is just insane! He is due to catch some breaks in terms of the injury bug so he can truly show what kind of production he can have. He was halfway to 55 home runs in less than half the season in 2015. A full season in 2016 should bring ridiculous production.