The Pittsburgh Pirates have had three straight 2nd place finishes in the NL Central, which have led to three straight appearances in the NL Wild Card Game. Will 2016 break the trend?
Last Season
My 2015 Prediction: 1st in NL Central, lose in NLDS
2015 Result: 98-64, 2nd in NL Central, lost in Wild Card Game
Only one team finished with a better record than the Pittsburgh Pirates in 2015. Unfortunately, that team was in their division. Then, for the second year in a row, they ran into the hottest pitcher in the league and were completely shut down in their one game playoff. It was quite an anticlimactic ending for a team that almost won 100 games.
2016 Additions / Subtractions
For the first time in awhile, the Pirates actually made some changes to their core group this offseason. Neil Walker was traded to the Mets for Jon Niese, and Pedro Alvarez wasn't re-signed in favor of a John Jaso / Mike Morse platoon at first. Ryan Vogelsong was also brought in to add some rotation depth, and just yesterday, David Freese was signed to provide another infield option while Jung Ho Kang gets healthy. It wasn't a lot of moves, but for a team that usually does nothing, it was an active offseason.
Most Important Hitter
Andrew McCutchen
I rarely say that a team's best player is their most important player going into the season. However, Andrew McCutchen truly fits the bill in this case. Cutch had a "down" year in 2015 as he started to be overshadowed by his outfield mates Starling Marte and Gregory Polanco. If the Pirates want to get over the hump and make a serious postseason run, McCutchen has to get back to his MVP-caliber form and show why the Marte-McCutchen-Polanco outfield is the best in baseball.
Most Important Pitcher
Jon Niese
Jon Niese successfully improved his overall value with a very strong run out of the Mets' bullpen through the 2015 postseason. That led to the Mets selling high and the Pirates buying high on Niese. Now the Pirates need him to show that he can carry over that momentum into the starting rotation in 2016. If he struggles, the second-guessing will dominate the conversation.
Player to Watch
Tyler Glasnow
With question marks around Niese and Vogelsong at the back end of the rotation, the future might be now for some Pirate prospects in 2016. Tyler Glasnow is the brightest of those future stars. He almost made an appearance down the stretch last season like Steven Matz did for the Mets, but instead they chose to move him along a little slower. Look for him to make his big league debut as soon as someone has to miss a start. Also, don't be surprised to also see the injury-plagued former top prospect Jameson Taillon reach the big leagues at some point too.
2016 Prediction
2nd in NL Central, WILD CARD, lose in Wild Card Game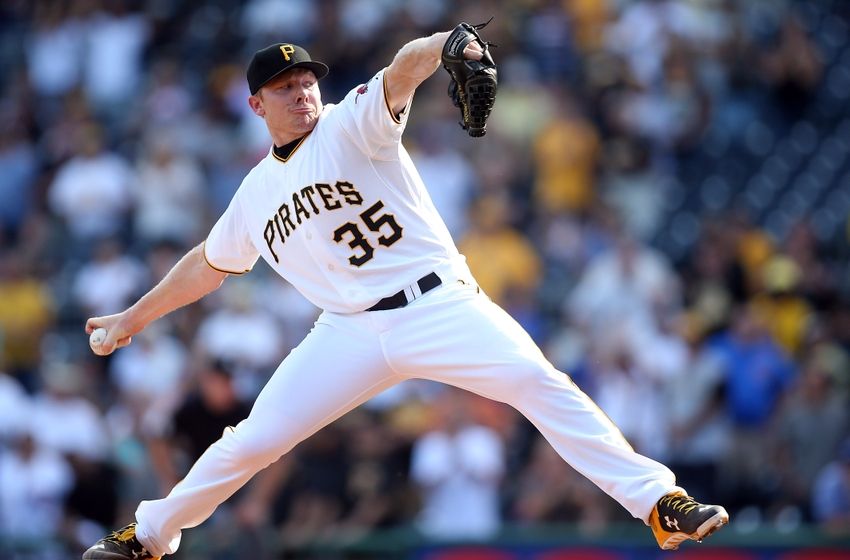 New season, same result for the Pirates. There is just something about this team that seems to keep them from getting over the hump. It seems the Pirates are really good at being really good while the other contenders around them are finding ways to be great. They will have another outstanding season, but they will come up short once again.
Fearless Prediction
Starling Marte and Andrew McCutchen will switch positions by the end of 2016.
Many experts have been claiming for several years now that the Pirates' best centerfielder has been player leftfield. With McCutchen's injuries and slight decline, I could see the Pirates try this theory by moving Marte to center to relieve some wear and tear on the former MVP. It doesn't matter how they line up, they are still the best outfield in baseball.