The Texas Rangers used a late-season charge in 2015 to surprise everyone with a division title. Will they be able to have the same success in 2016 now that the expectations have changed?
Last Season
My 2015 Prediction: 4th in AL West
2015 Result: 88-74, 1st in AL West, lost in ALDS
No one knew what to expect from the Texas Rangers in 2015. They were coming off a 2014 season with one of the worst outbreaks of injuries the league has ever seen, and their World Series manager quit on them late in the season. Everything seemed to be starting fresh in 2015. Under Jeff Banister, the Rangers showed just how good they were (and honestly, could have been in 2014). In a division where everyone was talking about the Angels and Mariners entering the season, and everyone was talking about the Astros during the season, the Rangers snuck up on everyone and stole the division. This had to even surprise the Rangers, who acquired Cole Hamels at the Trade Deadline with the promise of building for 2016.
2016 Additions / Subtractions
The acquisitions for 2016 started, like I said, at the Trade Deadline in 2015 when they were able to pick up Cole Hamels. Even with the 2015 success, there still were major injuries, and the return of Yu Darvish to the rotation will feel like a key acquisition. Outside of these "moves," the Rangers were fairly quiet throughout the offseason until the start of Spring Training when they signed shortstop Ian Desmond to play leftfield. This relegates Josh Hamilton to the bench, which makes whatever production they get out of him a bonus. They also picked up Tom Wilhelmsen from Seattle in a trade of Leonys Martin, who had lost his spot to Delino DeShields, Jr. in 2015. The only other subtraction was Yovani Gallardo, whose departure was planned for with Hamels coming in and Darvish coming back.
Most Important Hitter
Shin-Soo Choo
The Rangers have some real strength in the heart of their order, with Adrian Beltre, Prince Fielder, and the newly-acquired Desmond. This pop means nothing unless you have a strong table-setter. Shin-Soo Choo is that table-setter. He has had an up-and-down tenure so far with the Rangers, and it's no coincidence that a playoff run last year also included Choo's best season with the club. Choo needs to continue to be the jumpstarter for this lineup if they plan on having similar success.
Most Important Pitcher
Derek Holland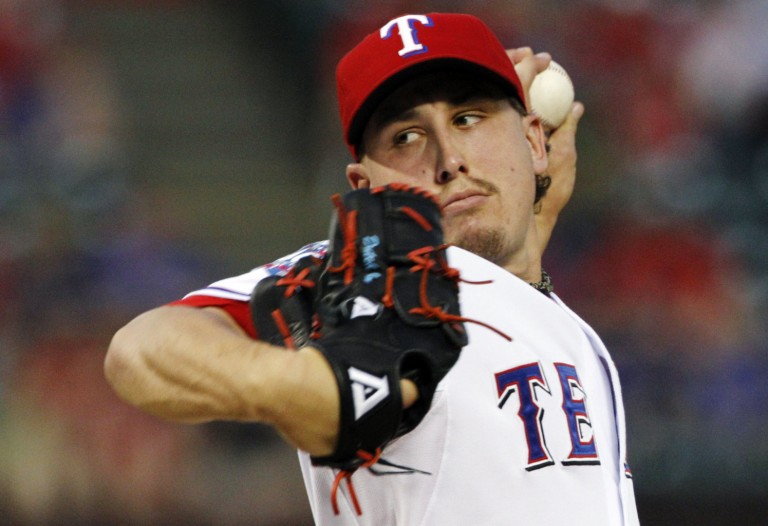 There are a lot of question marks with the Rangers' pitching staff. Will Shawn Tolleson be able to repeat his success as closer? Do they have enough bullpen arms to get to Tolleson? When will Yu Darvish come back, and how strong will he be? The one sure thing in this staff is Cole Hamels. The hope is Yu Darvish will return to his Cy Young caliber form upon his return, however it cannot really be counted on. The Rangers will have to show some rotation depth, and a guy like Derek Holland can provide that. Holland had a good stretch from 2011-2013. Injuries have ruined his last two seasons, limiting him to a combined 15 starts. The Rangers need a guy like Holland to stay healthy and give the rotation some much needed depth, especially as they wait for Darvish's return.
Player to Watch
Dillon Tate
When you talk Rangers' prospects, everyone wants to talk about Joey Gallo. However, with Adrian Beltre entrenched at third base, and the signing of Ian Desmond to play leftfield, there isn't a spot for the big power hitter to play unless there is an injury to Beltre. Jurickson Profar, coming off two seasons where injuries prevented him from seeing the field, has a better opportunity to make an impact on the team than Gallo. With all that said, the spot a young player has the best chance of making an impact is the rotation, and Dillon Tate might be that guy. This hard-throwing right-hander was the 4th overall pick last year in the draft, but he looks to have a pedigree that could put him on the fast track. If the rotation starts to suffer some of the injuries they have seen the last few seasons, don't be surprised if they give Dillon Tate a chance to shine sooner rather than later.
2016 Prediction
2nd in AL West, WILD CARD, lose in Wild Card Game
Last season showed the Rangers are still an elite team as long as they stay healthy. Their offense can rival any lineup in the league, especially adding Ian Desmond into the mix. Their pitching is a question mark, but I think it will hold up enough. They won't get all the way to the division title again this season, but they will sniff the playoffs. I see this team being even better in 2017.
Fearless Prediction
Josh Hamilton will play less than 50 games in 2016 before he retires at season's end.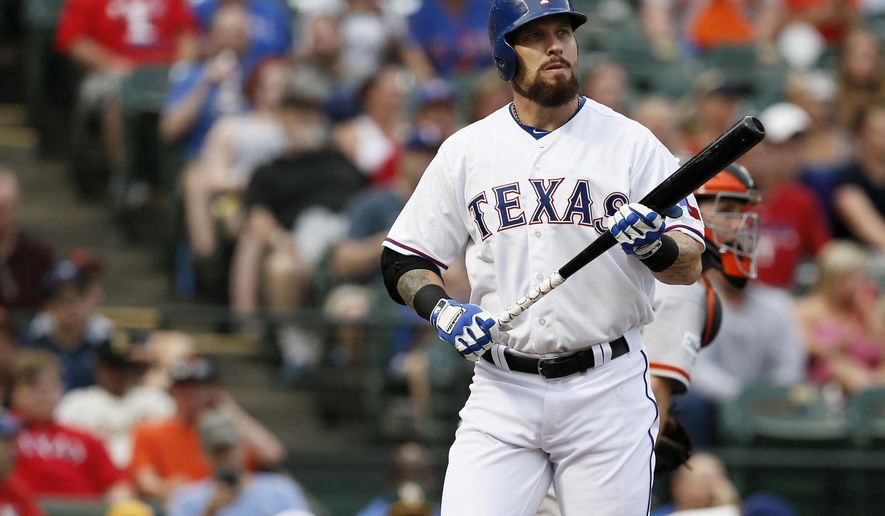 I don't know if I have ever seen a career path in any sport as wild as the journey Josh Hamilton has been on. He was a top overall draft choice, then out of baseball for off-the-field issues. His career was resurrected in Cincinnati and Texas, where he finally showed the promise of his potential. After signing a big free agent deal with the Angels, injuries hit and his past caught up with him. Last season, he came crawling back to Texas where he seemed to get things back on track. Now, injuries are going to prevent him from starting the season on the roster, and the signing of Ian Desmond shows the Rangers do not expect any production out of Hamilton. He will be a bench player in 2016, when healthy. I wouldn't be surprised if he decides to hang it up after this, bringing to a close one of the more fascinating careers in sports history.