Since my last Oscar predictions article in March, a lot has happened to shake up the race. A handful of contenders have already gotten their early release that will probably negatively impact their Oscar chances. We are also still eagerly awaiting trailer arrivals of our last two legitimate frontrunners
Foxcatcher
and
Labor Day
. Usually the longer the film stays out of the public eye, the better chance it has of sustaining buzz throughout awards season. So, good news for those two films, I guess. My last article is going to seem a bit foolish as we sit here six months later, but that is all part of the fun of it. See how the race is shaping up below:
1. Labor Day – Jason Reitman – The movie sounds like something that could be this year's Little Children or something. It needs a trailer to cement its status in the major categories, but Reitman is becoming one of the more beloved writer-directors of our time.
2. The Wolf of Wall Street – Terence Winter – Everyone loves Boardwalk Empire. It is a Scorsese movie. It seems like a near lock in this category.
3. Before Midnight – Richard Linklater, Ethan Hawke, Julie Delpy – The previous installment was nominated here, and this is even more of a screenplay achievement. With a good DVD campaign, this nomination should be a no-brainer.
4. Foxcatcher – E Max Frye, Dan Futterman – A writer on Band of Brothers and the writer of Capote combine for this potentially fascinating character study. If it is any good, this nomination will come flying its way.
5. 12 Years a Slave – John Ridley – This movie has a lot going for it. I could see it being a potentially huge Oscar movie. This nomination should be no problem for the previously unaccomplished veteran writer.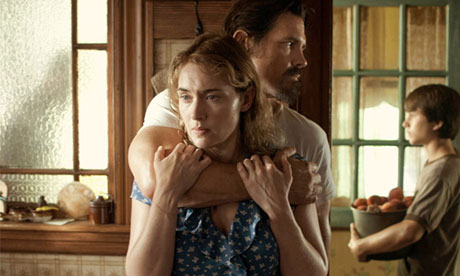 6. The Fifth Estate – Josh Singer – The movie is very timely and seemingly intense. Screenplay seems like the film's best shot at hitting at the Oscars.
7. The Monuments Men – George Clooney, Grant Heslov – The movie's trailer was brilliant, but sort of hurt its Oscar chances. This seems to be more of a blockbuster, almost in a Gangster Squad kind of way. Hopefully it is better than that, but screenplay is its perceived ceiling at this point. But then again, it is George Clooney…
8. Captain Phillips – Billy Ray – The movie is going to take place solely on a boat, which will make the writing vital to its success. I like its chances here.
9. August: Osage County – Tracy Letts – Screenplays based on plays are not recognized here often, but the movie is going to be a big hit.
10. (Lee Daniels') The Butler – Danny Strong – Everyone seems to really like Strong's writing, and the movie is one of the underdog contenders for the top prize.
11.

The Secret Life of Walter Mitty – Steve Conrad

– The movie surprised everyone with its trailer. Even if it hits, this might be an uphill climb for the film. It is still in the running, though.
12. The Spectacular Now – Scott Neustadter, Michael H Weber – Nostalgic movies like this do not get recognized often, but this could be the best chance for an indie hit to get in this year.
1. American Hustle – Eric Singer – It is probably the frontrunner for the big prize. A screenplay nom should be easy, and the win seems likely for the relative newcomer.
2. Inside Llewyn Davis – Joel Coen, Ethan Coen – Screenplay nominations are the base recognition for the Coens. The other categories are the ones that are really in question.
3. Fruitvale Station – Ryan Coogler – Even if they do not want to give major category love to the movie, screenplay seems like an easy way to express appreciation for the film and the young debut writer-director.
4. Blue Jasmine – Woody Allen – His drama movies are usually even more of a lock for screenplay than his comedies. This should be an easy nomination for Woody.
5. Parkland – Peter Landesman – If the movie is as good as it looks, then a screenplay nom should be assured just for handling that many different characters well.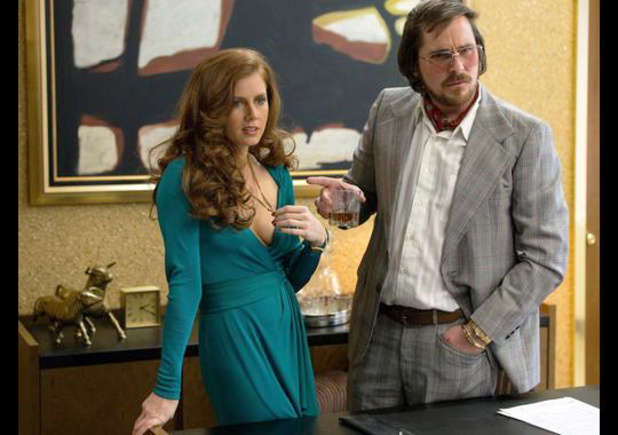 6. Saving Mr. Banks – Kelly Marcel, Sue Smith – The movie is going to be a big hit. Even if it is a bit light, the Academy gives screenplay nominations to the movies they love. This promises to be one of those films.
7. Rush – Peter Morgan – Every time Morgan writes a movie, we should pay attention. I don't know how awards friendly the movie will be, but the historical Ron Howard movies have been hugely successful in the past.
8. Gravity – Alfonso Cuaron, Jonas Cuaron – With a movie as isolated as this one, it is going to be all about the writing to determine whether it is believable.
9. All Is Lost – JC Chandor – Same as Gravity.
10. The Counselor – Cormac McCarthy – His novels make great movies. We will see if his screenplays do the same.
11.

Kill Your Darlings – Austin Brunn, John Korkidas

– The movie looks like it could suffer the same unfortunate fate as

On the Road

last year, but it has a great trailer and a terrific young cast. It looks sophisticated and well-written.
12. Don Jon – Joseph Gordon-Levitt – It may be too dirty for the Academy, but it looks amazing. This would be an awesome nomination.
BEST ACTRESS IN A SUPPORTING ROLE
1. Jennifer Garner – Dallas Buyers Club – She still has got to be the frontrunner, especially after the trailer. She and her hubby Ben Affleck are in the news all the time. That usually helps.
2. Shirley MacLaine – The Secret Life of Walter Mitty – She is in one of the frontrunners and she hasn't been nominated in 29 years. She seems like a safe bet.
3. Oprah Winfrey – The Butler – Ever since I saw the cast for this movie, I suspected she would get nominated. That hasn't changed.
4. Cameron Diaz – The Counselor – She is always in and around awards movies, but she has yet to get the big Oscar nom. This looks like her best chance yet, even better than Vanilla Sky and Being John Malkovich.
5. Jennifer Lawrence – American Hustle – She looks great in the trailer. She is going to be talked about all year again with Catching Fire coming out. Look for a third nom for the 23 year old megastar.
6. Elizabeth Olsen – Oldboy – She has one of the best parts in the movie. I can't wait to see what Spike Lee does with it/her. If she nails it, she could easily slide in.
7. Octavia Spencer – Fruitvale Station – She is emotional and subtle. It is not a typical Oscar role, but she is fantastic and the category is sort of thin.
8. Carey Mulligan – Inside Llewyn Davis – She has had a handful of worthy roles, but she still has just that one nom. The Coens could carry her to her second.
9. Sally Hawkins – Blue Jasmine – She was outstanding in her supporting role. Woody does wonders for his supporting women. If the Academy really likes the movie, look out for a potential win for Hawkins.
10. Scarlett Johansson – Don Jon – She looks like she nails the look and accent of New Jersey white trash. It would be a cool and atypical choice for the four-time Golden Globe nominee.
11. Marcia Gay Harden – Parkland – In the terrific ensemble, I suspect that a former winner like Harden has the best chance of getting singled out.
12. Emily Watson – The Book Thief – The movie sounds very Oscary, and she hasn't been invited back since 1998. That should change.
13. Kim Basinger – Third Person – She is being directed by Paul Haggis. She hasn't been nominated since her win in 1997. Oscar always loves to validate wins with nominations later on.
14. Cate Blanchett – The Monuments Men – She looks like the standout in the movie. It might not be serious enough to be a big Oscar movie, but she is Cate Blanchett. Everyone loves her. A double nom is possible.
BEST ACTOR IN A SUPPORTING ROLE
1. Tom Hanks – Saving Mr. Banks – Hanks playing Walt Disney is a heavenly casting choice. We will see if it lives up to the hype. Either way, a first career supporting nom should be easy for him.
2. John Goodman – Inside Llewyn Davis – Everyone seems eager to finally throw him a bone. He is the best part of the trailer. The Coens have a gift for writing amazing parts for him. I love his chances.
3. Daniel Bruhl – Rush – He is going to have a breakout year with this and The Fifth Estate. His part here is said to be great and show-stealing.
4. Jared Leto – Dallas Buyers Club – He could get the nom just like Jaye Davidson did for The Crying Game playing a similar part. He looks scary realistic in this role. If the Academy can get over the perceived grudge against him, his nom seems secure.
5. Michael Fassbender – 12 Years a Slave – It seems like every year I am writing about him getting his first nomination. The villain role in one of the frontrunners seems like his best chance yet.
6. Bradley Cooper – American Hustle – He has the villain-type role, which Oscar will love. He also had his best work in The Place Beyond the Pines. He may snatch up his second nom in as many years.
7. Paul Dano – Prisoners – He looks positively frightening in that movie. He was probably in the top 10 or so for There Will Be Blood and Little Miss Sunshine, so the Academy will not feel too opposed to giving the talented young character actor his first nom.
8. Matthew McConaughey – The Wolf of Wall Street – It appears to be his year. A potential double nom would ensure that he wins for one of them.
9. Matthew McConaughey – Mud – It is still one of the safest and best reviewed movies of the year. He How much has the Academy warmed up to him?
10. Mark Ruffalo – Foxcatcher – He seems to be the one of the three leads most likely to go supporting. He is likely going to have a very sympathetic role, which will be against type. I am beyond intrigued by the casting in this film.
11. Barkhad Abdi – Captain Phillips – The more trailers I see for the film, the more his role seems to be more than just a one-note throwaway villain role. If the movie is really popular, looks for the Academy to try to get another newcomer invited to the ceremony.
12. Woody Harrelson – Out of the Furnace – The movie has some quiet buzz, but judging by the trailer, he seems to have the role to still be in contention.
13. Will Forte – Nebraska – He could get swept in with the love for the film. Some have said that he is co-lead with Bruce Dern, but he will wind up being campaigned in this category.
BEST ACTRESS IN A LEADING ROLE
1. Emma Thompson – Saving Mr. Banks – I think that the two-time winner is still the favorite in the category. The movie seems light, but she looks terrific in it. It is rare that Best Actress goes to the gutsiest role (except in 2010), so she has got to be the frontrunner at this point.
2. Judi Dench – Philomena – Her role sounds emotional and perfect for her. She gets nominated for everything.
3. Meryl Streep – August: Osage County – She has been shifting between lead and supporting, but she will eventually land here and maybe win her fourth.
4. Kate Winslet – Labor Day – She seems to get nominated whenever she has a really good role. This movie seems to be written for her, which Reitman has admitted that he does often.
5. Cate Blanchett – Blue Jasmine – Dench, Strepp, Winslet, Blanchett…it is Oscars circa 2006 all over again. She has the mentally unstable character and maybe the best Woody Allen leading female since Annie Hall. She is a lock for a nom, but a win seems unlikely.
6. Amy Adams – American Hustle – She is said to have the best role in the movie. She could be the Jessica Chastain of this year, or they could just make her continue to wait for her first leading nomination.
7. Marion Cotillard – Lowlife The Immigrant – I still think she will be a threat, even if the movie is not as popular as it first promised to be. She plays the stripper role, which Oscar always loves.
8. Julia Roberts – August: Osage County – She will likely split votes with Streep, but perhaps the movie will be popular enough that they both get in.
9. Berenice Bejo – The Past – Her role sounds terrific. Maybe the voters are still enough in love with The Artist and A Separation that they will want to nom her.
10. Naomi Watts – Diana – The movie looks way too conventional, but that doesn't always stop the voters. It seems like a dream casting for Watts.
11. Nicole Kidman – Grace of Monaco – I do not completely buy her playing Grace Kelly, but she has been cited as being incredible in the role. Oscar still loves her.
12. Sandra Bullock – Gravity – It is said to be all Bullock in the movie. She seems poised for a second nom soon.
13. Chloe Grace-Moretz – Carrie – If the Academy wants to go for cool and outside the box like when Sissy Spacek was nominated for the same role, then this would certainly have people talking.
BEST ACTOR IN A LEADING ROLE
1. Matthew McConaughey – Dallas Buyers Club – The trailer confirmed that McConaughey is going after the Oscar. The role appears to be his most difficult ever, and he is the hero of the story. Sounds like Oscar cannot resist…if they feel he has finally paid his dues.
2. Forest Whitaker – The Butler – His last win has undoubtedly left some goodwill with the voters. He is said to carry this star-studded movie. I think a nom for him is assured.
3. Bruce Dern – Nebraska – There was debate on whether he was lead or supporting. Either way, it seems like a role that cannot miss with the voters. With all of his great work in his career, he still only has that one supporting nom for Coming Home. That is about to change.
4. Robert Redford – All Is Lost – He needs a second acting nom, and this Cast Away-ish role seems like a "can't miss" with Oscar voters.
5. Chiwetel Ejiofor – 12 Years a Slave – He should have gotten in by now, but this role looks like his best ever. Even if the film is not beloved, look for him to show up throughout the precursors a lot like Fassbender did for Shame and make a run at a nom anyway.
6. Idris Elba – Mandela: Long Walk to Freedom – There is not any real reason as to why he lost the top spot, other than his movie looks a bit more conventional than I was hoping for. Sometimes that is just what the Academy is looking for, though.
7. Josh Brolin – Labor Day – His role sounded like a lock when he was supporting, but if he is lead, that type of role is a much tougher sell.
8. Steve Carell – Foxcatcher – I want so bad for him to be incredible in the movie. Give me a trailer already so I can cement him in my top 5! If he is supporting, then he is getting in anyway.
9. Christian Bale – American Hustle – He looks almost unrecognizable in the trailer (surprise, surprise…). He is one of the hottest actors going right now. He will get his votes.
10. Hugh Jackman – Prisoners – The movie looks campy, but it could be our next great revenge thriller. Everyone seems to love Jackman. Why not a second consecutive nom?
11. Oscar Isaac – Inside Llewyn Davis – If he were a bigger name, I would think that he is a lock. We will see how many reviews single him out to determine his eventual fate in this category.
12. Tom Hanks – Captain Phillips – He is going to be in the spotlight all awards season with this and his supposedly supporting turn as Walt Disney. This does not seem to be too far out of his comfort zone, but he is Tom Hanks, so he is in contention.
13. Michael B. Jordan – Fruitvale Station – He is the best thing from the first half or so of the year. The movie will regain some buzz in the next month or so with the DVD release. Hopefully voters see it. He and the film are kind of terrific.
14. Leonardo DiCaprio – The Wolf of Wall Street – DiCaprio still only has three nominations somehow. The role appears a bit too Gatsby-ish. That could hurt his chances.
15. Ralph Fiennes – The Invisible Woman – There really is no word on the status of this movie, but Fiennes has had some incredible work recently and hasn't gotten invited back since The English Patient. Playing Charles Dickens could finally be his ticket back to the show.
16. Channing Tatum – Foxcatcher – The stills we have seen suggest that Tatum is getting back to his A Guide to Recognizing Your Saints authentic acting, which was one of the best performances of 2006. He is billed as lead, which will be difficult for members to vote for him. He can carry the movie though.
1. David O. Russell – American Hustle – David O. Russell has been close to winning this his last two times out. If this is as popular of a movie as it could be, then he could potentially win here even if his film isn't Best Picture material. It appears the Academy has completely forgotten about what a jerk he used to be to his actors…
2. Jason Reitman – Labor Day – I will continue to hype this movie until I am proven wrong. Reitman is at his best when he is totally in control. His directions are always a bit more sophisticated and showy than they need to be. Oscar likes that.
3. Joel Coen, Ethan Coen – Inside Llewyn Davis – It doesn't matter what the movie is. The Coens make a movie, and they get put in this category. They are our generation's Billy Wilder.
4. Steve McQueen – 12 Years a Slave – The Academy would love to recognize a director like McQueen with an Oscar nom. He would be just the third black director nominated in the category, but few of them have the prestige of McQueen with his first two indie hits.
5. Martin Scorsese – The Wolf of Wall Street – If Marty's picture is in or around a Best Picture nomination, then he will get nominated here. The trailer just looks too good to be true. Maybe it could turn into his next Casino and just be a more commercial hit, but I am expecting greatness.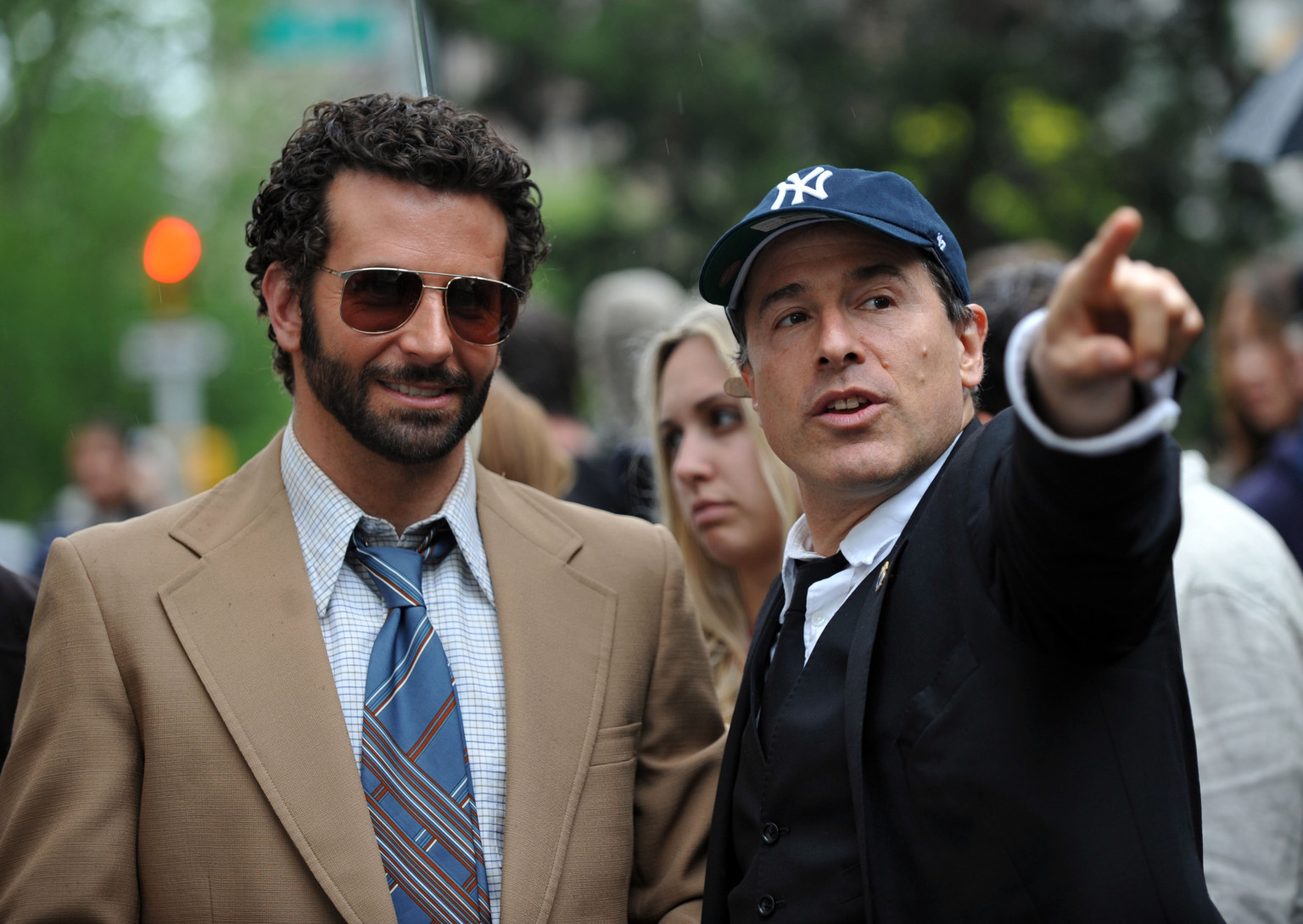 6. Peter Landesman – Parkland – The film appears to be a good bet for recognition from the acting branch. Will they really nominate a director whose only other feature was the largely unseen cable-ish drama Trade? Maybe. They have done crazier things before, like snubbing Ben Affleck.
7. Bennett Miller – Foxcatcher – He was left off for Moneyball, and in some ways this could be another sports movie. Those are an easy sell for BP, but for directors, it is trickier. This could be more of a Raging Bull-type seriousness if the subject matter is any indication.
8. Ben Stiller – The Secret Life of Walter Mitty – They were not ready to nominate Affleck in this category even though his film dominated all of awards season. What about Stiller? His most Oscar-friendly movie was… Reality Bites? Or Tropic Thunder? Unless his film really is as good as it could be, then he will get left off.
9. Lee Daniels – The Butler – He is a previous nominee, which could help his cause. Weisntein will keep his name and film in our memories until nomination morning.
10. John Lee Hancock – Saving Mr. Banks – After The Blind Side, voters may want to recognize him individually. Plus his film has Oscar written all over it. He could be a dark horse for the prize.
11. Paul Greengrass – Captain Phillips – He has been nominated once before and all of his films seem to have a signature pace and look. Clever and intense editing is often mistaken for great direction. Lucky for Greengrass, he consistently has both.
12. Woody Allen – Blue Jasmine – He is nominated a lot even when his film is not. I would not be shocked if he somehow sneaks in.
13. Alfonso Cuaron – Gravity – This is our best chance since the Best Picture expansion of having a Director nominated without his film. If the film succeeds, it is all going to be because of Cuaron. He deserves a mention in this category at some point. Why not this year?
The Predicted Ten
(I predict 9 will get nominated)
1. American Hustle (David O. Russell) – This movie has the trailer, A-list cast, and director to justify the frontrunner status. There are going to be a bunch of voters who think Silver Linings should have won last year, so this film is going to have everyone's attention.
2. Labor Day (Jason Reitman) – We are still without a trailer. Reitman's last film was the underwhelming Young Adult, but this is his baby. The last one he wrote and directed was Up in the Air, which by some fluke went winless despite six nominations.
3. The Secret Life of Walter Mitty (Ben Stiller) – I have never really been as surprised by a trailer as I was by this one. It was sort of on my radar for an acting nom back in March, but the trailer shot it up to a potential frontrunner. It could be our generation's Forrest Gump.
4. Inside Llewyn Davis (Joel Coen, Ethan Coen) – The Coens are regulars in this category as well as every other one. The more of this film we see and get word of, the more it seems like a BP lock.
5. Foxcatcher (Bennett Miller) – We still need the trailer, but we have gotten a few stills from the movie that look incredible. Miller's previous two films were nominated here. Look for three straight unless it is a huge letdown.
6. The Wolf of Wall Street (Martin Scorsese) – Scorsese has had four of his last five nominated for all of the important categories. The trailer is hilarious and brilliant. I cannot see this missing out. There is just too much talent involved.
7. The Butler (Lee Daniels) – This is one of the big Weinstein box office surprises. It is little overachieving movies like this that wrap up mass nominations.
8. 12 Years a Slave (Steve McQueen) – McQueen has made two great films in a row. This appears to be his third and definitely his most awards friendly movie. As long as it gets a legitimate box office, it should be in.
9. Parkland (Peter Landesman) – The trailer looks like the JFK version of Bobby, which everyone seemingly has forgotten about. The Golden Globes loved Bobby, but this looks better, even if the cast are not really Oscar regulars.
10. Dallas Buyers Club (Jean-Marc Vallee) – The trailer made it out to be a bit more Citizen Ruth than I would have expected, but it is McConaughey's time. He could carry this film into the spotlight and Best Picture lineup if marketed correctly.
11. Before Midnight (Richard Linklater) – The early release date may have killed this movie. We will need to see some precursor love like its predecessor had for it to make the final group.
12. Saving Mr. Banks (John Lee Hancock) – It is definitely a Disney movie. It is going to be light, predictable, funny, and beloved by a bunch of gutless, risk-averse Oscar voters.
13. Captain Phillips (Paul Greengrass) – It has everything that the Academy should love. It appears to be in for a giant box office. Greengrass deserves his first venture into this category.
14. Blue Jasmine (Woody Allen) – He has never really been a regular in this category, but the film might once again be his most commercially successful film. Plus it has the mentally unstable lead character that voters love so much.
15. Fruitvale Station (Ryan Coogler) – The buzz on this film has quieted recently, but Weinstein should reignite the flame in the next couple months with its video release and campaign.
16. Rush (Ron Howard) – This is one of the under-the-radar films in the group. It looks great and it has a dynamic young cast, but no one is really taking it seriously. Peter Morgan and Ron Howard is a killer combo. This could surprise.
17. August: Osage County (John Wells) – I am still not sold on its major Oscar merit, but we will have to see how much they love Streep and if the film is better than Wells's last film The Company Men.
18. Gravity (Alfonso Cuaron) – Science-Fiction is not the easiest sell with the Oscars, especially since it is basically a solo venture for Bullock. Last one of these was Moon, which was ridiculously overlooked everywhere. Clooney and Bullock seems like a can't-miss, though.
19.

The Book Thief (Brian Percival)

– This could be the next

Little Boy

, which I hyped up only to not see it ever get released. This actually has an arrival date and a director who worked on

Downton Abbey

. It is about World War II. Sounds like a potential contender to me...
20.
Philomena (Stephen Frears)
– It is Oscar-friendly material with British producers and actors. I could see this rising up in the coming months.
21. Nebraska (Alexander Payne) – It may not perform any better than The Straight Story or Harry and Tonto, but with more than five nominees, those could have made the cut too. Payne is recognized often. This film will show us how much they really love him.
There you have it. Comments? Thoughts? Overlooked films? Predictions? Let me know below.