This is potentially the most unpredictable year in the 10 years since I started following awards season. There are very few categories that are completely wrapped up, and the Best Picture race is still somehow undetermined, despite one film taking every single relevant Best Picture award. There is also a sense of history with the potential outcomes of this year's ceremony.
12 Years a Slave
, the presumed frontrunner for the top prize, is probably only the favorite for one other category (Best Adapted Screenplay), which it actually lost at the BAFTAs. The last time a Best Picture had just 2 wins was 1940's
Rebecca
. Since
12 Years
lost the BAFTA for screenplay, it is also conceivable that the movie could win just the top prize, which would be the first time since 1935's
Mutiny on the Bounty
.
It is also noteworthy that the favorite for Best Picture has virtually no shot at Best Director (as opposed to simply getting snubbed, like 2012's Argo). In recent years, like 2012 and 2005 with Crash, it appears that the Academy wants their top choice to win a minimum of 3 Oscars. They do not exactly go out of their way to shower the films with awards, but they give them the important ones, other than Best Director, which used to be a sure thing for the winner of Best Picture. What this tells me is that the Academy is finally doing its job. It is not just giving every eligible award to their favorites like they did in…say…in 2003 when Return of the King went 11 for 11. They have their favorites, no doubt, but they are also taking a good look at individual categories and really giving the awards to the best achievements. I love this because of how unpredictable it has made the race and how refreshing it is to not just keep hearing the same names called all ceremony (and all season long, for that matter).
With how this awards race has shaped up until this point, there is one Oscar race that stands out as being the clear doppelganger: 1972. The frontrunner (
The Godfather
,
12 Years a Slave
) was the clear choice for the year's best movie. It is hard to vote for anything else given how heavy and nearly perfect they are despite their huge aspirations. However, it was not really the best in any individual category.
The Godfather
won Best Actor and Best Adapted Screenplay.
12 Years
will presumably win Adapted Screenplay and possibly Best Supporting Actress, at least that is its best chance at a third award (Best Costume Design could be somewhat of a consolation if that were the third). Why are they being passed up for the artistic/technical categories, the glorified stats stuffer categories? There is one artistic marvel that is brilliantly put together by a popular director who had yet to be rewarded. In 1972, it was
Cabaret
and Bob Fosse, which won 8 Oscars including Best Director. Alfonso Cuaron's
Gravity
will win Best Director as well, and it is hard to picture it winning any less than 4 additional awards. The other Best Picture nominees included a very controversial box office hit (
Deliverance
,
The Wolf of Wall Street
) that everyone underestimated and a low key road movie that no one saw (
The Emigrants
,
Nebraska
). The Best Picture winner is looked at as one of the best movies of its time and (later) all time.
Without further ado, here are my predictions and category breakdowns (if you need a list of the nominations to keep up, either pull up the
OSCAR CHALLENGE
or just go
HERE
:
Best Short Film – Live Action
WILL WIN: The Voorman Problem
COULD WIN: Helium
SHOULD WIN: N/A
SHOULD HAVE BEEN NOMINATED: Aningaaq – I am really terrible with the short categories, but if they Academy and everyone else was really that gaga over Gravity, then how could they snub the brilliant little companion piece written and directed by Jonas Cuaron? I guess it is just like how they traditionally snub the amazing Pixar shorts in the Animated Short category. Anyway, The Voorman Problem is a heavy favorite and will almost certainly take this.
Best Short Film – Animated
WILL WIN: Room on the Broom
COULD WIN: Get a Horse – If the Academy wants to go for nostalgia, which they do from time to time, then this movie with Mickey and Minnie Mouse would be the easy choice. Room on the Broom would be an upset, but rarely are the predetermined films the winners in these categories because such a small number of members see them and get to vote on them.
SHOULD WIN: N/A
SHOULD HAVE BEEN NOMINATED: N/A
Best Documentary – Short Subject
WILL WIN: Karama Has No Walls
COULD WIN: The Lady in Number 6: Music Saved My Life, Cavedigger – I went with a virtually unknown short here. The Academy typically likes to award short docs about foreign countries and their struggles. That is really my only justification for this choice. If you want the safe pick, go with Number 6.
SHOULD WIN: N/A
SHOULD HAVE BEEN NOMINATED: N/A
WILL WIN: 20 Feet from Stardom – It seems to be the most accessible of the nominees, and since the category's rules have been reshaped, we are likely to see a lot more conventional docs winning the award.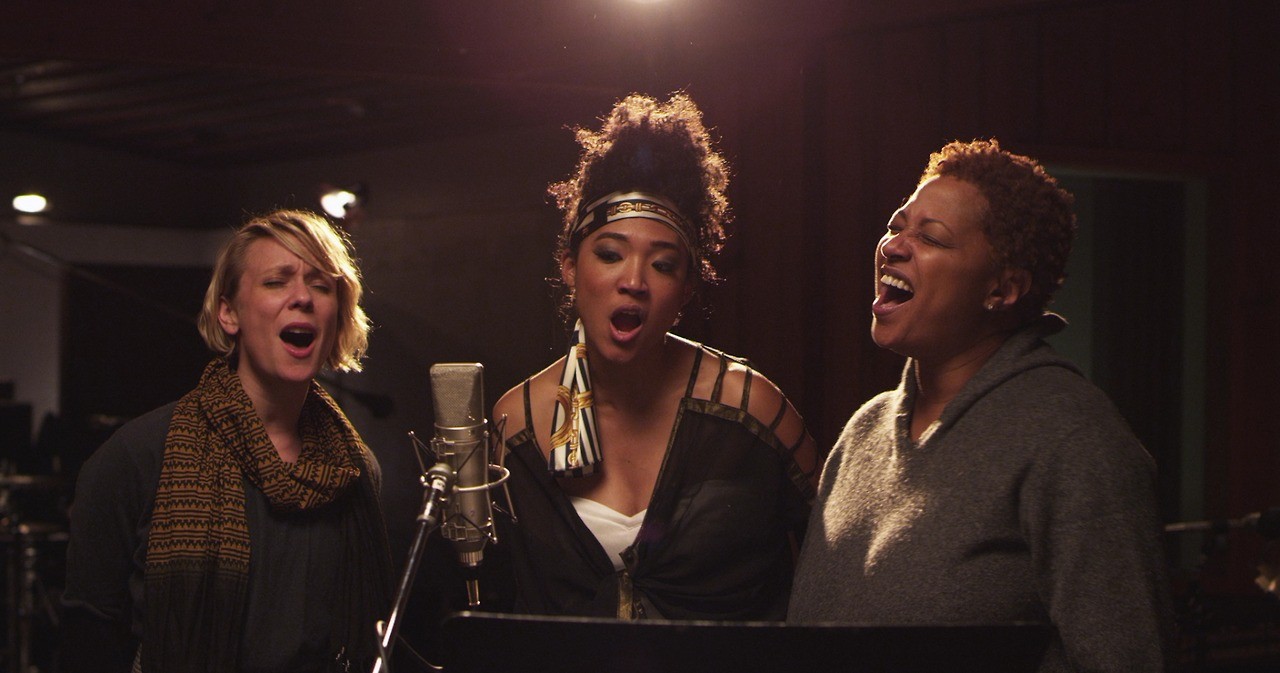 COULD WIN: The Act of Killing – It is right in that Exit Through the Gift Shop mode where it was a tremendous movie, but it is a bit too out-there and less of a documentary that the conservative voters didn't really hop onboard.
SHOULD WIN: The Act of Killing – It is actually the only of the nominees that I have seen, but I was blown away by its creativity and unflinching nature.
SHOULD HAVE BEEN NOMINATED: Stories We Tell – Sarah Polley's beautiful and personal documentary is one of the richest examples of storytelling from 2013. Her snub is frustrating.
Best Foreign Language Film
WILL WIN: The Great Beauty – All of the signs seem to be pointing to Paolo Sorrentino's comedy-drama. It would certainly be a surprise if it lost. There haven't really been any real upsets in this category recently, other than The Secret in Their Eyes.
COULD WIN: The Broken Circle Breakdown – It is really the only other film with the viewership and pedigree to win this award over The Great Beauty. There isn't always a really great film in the mix, but this year there appears to be a few.
SHOULD WIN: The Hunt – It is the only nominee that I have seen to this point, but it shook me up when I watched it. I will have to wait and see the others before really proclaiming this as being the best one, but it was borderline top 10 of the year for me.
SHOULD HAVE BEEN NOMINATED: A Hijacking – In a year where Captain Phillips is able to get a Best Picture nomination, this was a very similar movie in story and theme that surpassed it in many ways. If it hadn't been for that movie, then this would have probably gotten much more attention. I could have also included The Act of Killing for this one, but the Academy rarely, if ever, doubles up on these awards. Not even Waltz with Bashir was able to.
Best Animated Feature Film
WILL WIN: Frozen – It has won every relevant award, and it is a nice way to move back into the realm of Disney princess musical films that would have dominated this category every year if it had been in existence.
COULD WIN: None, but The Wind Rises is the closest one if they want to give an award to the groundbreaking director Hayao Miyazaki's final film.
SHOULD WIN: N/A. I have only seen Despicable Me 2, which I gave a mild thumbs down to. I can't really speak to the quality of the other films.
SHOULD HAVE BEEN NOMINATED: Monsters University – I always get a kick out of the Academy not nominating Pixar. Does anyone really think The Croods and Despicable Me 2 was better than this movie? Doubtful.
WILL WIN: Gravity – This is the biggest lock of any category in years. Not only have Best Picture winners in this category not lost to non-Best Picture nominees in 43 years, but its achievements visually are as breathtaking as any we have ever seen.
COULD WIN: NONE
SHOULD WIN: Gravity – See above.
SHOULD HAVE BEEN NOMINATED: Ender's Game – Now the movie wasn't really any good, but the CGI visuals were really impressive. They are much better than those in Iron Man 3, which is a series that I am always scratching my head over when it gets included in this category.
WILL WIN: Gravity – This is another ridiculous lock for the film. Aside from the visuals, the sound effects are really what made the film so authentic and real.
COULD WIN: NONE
SHOULD WIN: All Is Lost – There was no dialogue in a movie with one character that was trapped at sea. The movie was thrilling and horrifying because of the sound effects and how stark and real they felt. It was an astonishing achievement.
SHOULD HAVE BEEN NOMINATED: Rush – It is still hard to wrap my head around this movie getting shut out. Artistically and technically, it was as fascinating as any movie this year outside of Gravity. The sound effects were absolutely blistering.
WILL WIN: Gravity – Normally, the sound categories go to the same movie. Last year was an exception, but again, with the achievement in sound and how important it was to blend all of the talking, sounds effects, and music, it is hard to imagine this movie not running away with this one.
COULD WIN: Captain Phillips – If the Academy really loves the movie (which is weird to think about when they snubbed Tom Hanks), then they might want to give it an award or two. This would be an easy, inconsequential Oscar to shovel its way.
SHOULD WIN: Gravity – There is no doubt about this one. This might have been the most impressive technical element in any film in 2013.
SHOULD HAVE BEEN NOMINATED: Berbarian Sound Studio – It was a bit of an obscure movie, but for reasons obvious to those who are familiar with the film, it really should have been nominated in this category at every awards circuit.
WILL WIN: "Happy" – Despicable Me 2 – It would be a big upset, but I can't for the life of me tell you why. The Oscars love to act relevant, and there is not more relevant song than this one. It is on pop/hip-hop radio, it is on countless commercials, it is currently #1 on the Billboard Hot 100, and it was even sung by a contestant on American Idol. It is the song of the year in movies, and it could get performer/producer Pharrell halfway to his EGOT.
COULD WIN: "Let It Go" – Frozen, "Ordinary Love" – Mandela: Long Walk to Freedom – Everyone is predicting Frozen to take this, and it very well might. I haven't seen the movie, so I can't speak to its importance to the film or anything. "Ordinary Love" would be a nice gesture award with Mandela's recent death and U2 being the nominees for the brilliant song.
SHOULD WIN: "The Moon Song" – Her – There was no more important or sweet song in 2013 than this one. It is also sung onscreen live by the actors, which is rare for a non-musical.
SHOULD HAVE BEEN NOMINATED: "So You Know What It's Like" – Short Term 12 – This was a show-stopping part of the tough indie drama. With mock drums and pure passion, Keith Stanfield raps a brilliant short song in the middle of the movie. It was the best original song in years.
WILL WIN: Philomena – I am picking another upset here. Alexandre Desplat's scores are always very obvious and important to the story. This one is loud, but it is so flawlessly placed that it fades into the background. It is one of the better scores of the year, and it would be the easiest way to award the British drama.
COULD WIN: Gravity, Her – Gravity is the heavy frontrunner here, and probably for good reason. Her would be a cool way to get a bit of relevance at the ceremony, which would award the Arcade Fire guys. If Gravity is our eventual Best Picture winner, then this will probably be one of its many (like 7 or 8) awards on Oscar night.
SHOULD WIN: Her – The score is subtle, yet memorable. That is a difficult thing to pull off. With Arcade Fire doing this movie and Trent Reznor doing the Fincher movies, it is becoming clear that rock stars really are as great of musicians as any composer. They need to keep doing movies.
SHOULD HAVE BEEN NOMINATED: Ain't Them Bodies Saints – I saw this movie early in 2013, and this was one of the elements that stuck with me unlike any other. The score was so different, and it was vital to the development of the story.
Best Makeup and Hairstyling
WILL WIN: Dallas Buyers Club – The drastic changes that the actors and characters go through was truly remarkable. Going up against Jackass and The Lone Ranger, it is hard to imagine this movie not being called as the winner out of sheer principle.
COULD WIN: Jackass Presents: Bad Grandpa – Then again, stranger things have happened. The makeup work here was just as impressive as in Dallas Buyers Club, but it was done for comedic effect. It looked legit, though. How awesome would this be?!
SHOULD WIN: Dallas Buyers Club – I just cannot deny what the makeup/hair guys were able to do with Jared Leto. Astonishing work.
SHOULD HAVE BEEN NOMINATED: World War Z – Zombie flicks are not always the popular movies to recognize, but especially after watching so much Talking Dead, it is clear that makeup is the most important part of making the undead look real. This movie did a fantastic job at just that.
WILL WIN: American Hustle – This would be a slight upset. It is probably in third place in terms of odds, but the authentic recent history costumes were so good that they might not be able to pass on it. The Academy normally loves older historical costumes, but this movie had such extravagant looks that it might be the exception.
COULD WIN: The Great Gatsby, 12 Years a Slave – 12 Years a Slave was able to win the Guild for period piece costumes, which was a pleasant surprise. This could be an under-the-radar way to give it that token third win. The Great Gatsby is the clear frontrunner with its beautiful costumes and how well they fit the period.
SHOULD WIN: The Grandmaster – It was the best element of one of the most amazing artistic movies of the past few years. You really feel like you are taken back to 1930s-1940s Hong Kong and watching real life. The costumes were exquisite.
SHOULD HAVE BEEN NOMINATED: Saving Mr. Banks – The costumes were the only thing that I really saw as being nomination-worthy from the film (aside from Emma Thompson's excellent lead performance). In the mire of the predictability of the story, it still was able to at least look thoroughly appropriate and stylish.
WILL WIN: The Great Gatsby – I cannot see this losing. They basically created an entirely new city for this movie, but still gave made it very clear where they were. It was beautiful.
COULD WIN: Gravity – This movie had essentially no set. Nearly the entire movie had its actor floating about, and yet it never looked less than breathtaking. They might also not want to give The Great Gatsby multiple awards…but then again, that didn't stop them with Alice in Wonderland.
SHOULD WIN: Gravity – See above.
SHOULD HAVE BEEN NOMINATED: The Grandmaster – Watch any clip from this movie, and your jaw will be on the floor with its gorgeous set decorations.
WILL WIN: Captain Phillips – Winning the ACE Eddie award is telling. In recent years, it has been proven that you are foolish to pick against the winner.
COULD WIN: Gravity – There are a few legitimate contenders, but this is the only one that can really dethrone the ACE winner. The editing of Gravity is an undeniable achievement, but the Academy really likes Greengrass films and non-CGI thrillers in this category.
SHOULD WIN: Gravity – The movie really was able to put everything together in a fascinating way. When something is so otherworldly, yet very genuine at the same time, it is difficult to make every scene make sense and seem vital. This movie passed that test with flying colors.
SHOULD HAVE BEEN NOMINATED: The Wolf of Wall Street – They made a three hour movie seem like a two hour movie. They packed dialogue and events so tight that we saw even more than we ought to in a three hour movie. The pacing and film editing in this movie were simply miraculous.
WILL WIN: Gravity – Is it really possible for this to lose? Maybe, but I highly doubt it. The Academy has been in love with CGI movie cinematography recently.
COULD WIN: Inside Llewyn Davis – In any other year, this would probably be our winner. It still might be able to take it if the Academy feels bad about snubbing the Coens. There is not a single shot in this movie that doesn't look like perfect photography.
SHOULD WIN: Gravity – The movie truly is something to behold. The movie is shot as clearly and skillfully as any I have ever seen.
SHOULD HAVE BEEN NOMINATED: To the Wonder – The cinematography is always amazing in Terrence Malick movies. This one is no different. Some of the shots are truly stunning, but it is not in an obvious way as in some of his other movies. This one is a whole new visual experience.
WILL WIN: 12 Years a Slave (John Ridley) – They have to give the film something. The screenplay is terrific, but it is not necessarily an achievement in screenwriting. It is a tremendous story, and normally that is enough for the Oscar favorites (Milk, The King's Speech, The Hurt Locker, Precious, etc).
COULD WIN: Philomena (Steve Coogan, Jeff Pope), Captain Phillips (Billy Ray) – With the Surprise WGA victory for Captain Phillips, it has somehow gotten back into the race. Philomena won the BAFTA, not really to anyone's surprise. The surprise was that it lost Best Picture, meaning that the voters actually decided not to vote for their favorite film in this category. Interesting developments…
SHOULD WIN: Before Midnight (Ethan Hawke, Julie Delpy, Richard Linklater) – Obviously, this is my choice. It might very well be the best script of the series. It is flawless writing by three people who have lived with these characters for so long that they have seemingly become real people. It is a screenplay masterpiece.
SHOULD HAVE BEEN NOMINATED: The Spectacular Now (Scott Neustadter, Michael H. Weber) – I love movies about high school and nostalgia. This one, by the guys who also wrote (500) Days of Summer, is one of the most melancholy and bittersweet movies ever made about the subject. It is incredible.
WILL WIN: Her (Spike Jonze) – Spike Jonze has really turned into one of the most interesting voices in the industry. He won the important awards, including the combined Best Screenplay Golden Globe, and he is in the lead to take down the Oscar that he deserves.
COULD WIN: American Hustle (Eric Singer, David O. Russell) – Somehow David O. Russell is on pace to go home empty-handed again. He has made 3 movies in 4 years, each of which were huge hits. This screenplay seemed to be the proper place for him to get that elusive victory, but he is going to come in second. It would be even worse if Dallas Buyers Club takes this award, which would be very similar to Precious winning over the beloved Jason Reitman, who also went 0 for 3 in 2009 with Up in the Air.
SHOULD WIN: Her (Spike Jonze) – The screenplay, no matter how far-fetched it may have seemed, felt 100% authentic at all times. It all should be accredited to Jonze's incredible writing and imagination.
SHOULD HAVE BEEN NOMINATED: Inside Llewyn Davis (Joel Coen, Ethan Coen) – This movie was one of the Coen Brothers' finest achievements. It is such a rich story and script. Every detail of the film feels true and genuine. When a fictional story seems more real than a true story, you know you have stumbled upon something special.
WILL WIN: Jennifer Lawrence – American Hustle – This category seems similar to the 2011 Meryl Streep-led Best Actress category. Lawrence won the Golden Globe and BAFTA. She is an incomparable movie star and icon. The only thing going against her is that she just won last year. Streep won twice in 4 years when she was starting out, but she at least had a nomination in between. Will they make her wait, or will they just bask in the glow of her rising star?
COULD WIN: Lupita Nyongo – 12 Years a Slave – She seems to be playing the unfortunate Viola Davis to J-Law's Streep. She won the Critics Choice and SAG. Those two are traditionally more important, but Lawrence is a special case. Her role was heartbreaking and filled with feeling. If she doesn't win, then we are likely going to see some 75 year history go down at the Oscars, unless 12 Years a Slave winds up losing Best Picture that is.
SHOULD WIN: June Squibb – Nebraska – All of the nominees in this category actually deserve them, which is rare. Squibb was such a scene-stealer in the subtle comedy-drama. She did it with an elegance and effortlessness that was hard to really forget. She should be winning this with her first nom at age 84.
SHOULD HAVE BEEN NOMINATED: Scarlett Johansson – Her – I have never nominated a voice performance before, but this is an exception. She developed a character without us ever seeing her face. She is not just a computer. She is a person to Theodore, and later, to the audience as well. We feel for her the same as he does. All the credit in the world to Johansson…I don't know who else could have pulled that off. Honorable mention to little Annika Wedderkopp from The Hunt, my personal Best Supporting Actress and one of the top 5 child performances ever. She very easily could have been mentioned here, but recognizing Scarlett seemed more important.
WILL WIN: Jared Leto – Dallas Buyers Club – He has won everything, except the BAFTA, where he and his film were completely and astonishingly unmentioned. He is still going to win. It just might be a bit closer than it should be.
COULD WIN: Barkhad Abdi – Captain Phillips – He, surprisingly, was the beneficiary of Leto missing out on the BAFTA. His speech was awkward, so he probably didn't gather any more fans from that. There is sometimes a newcomer that wins an acting award, and this year seems like one where there could be a massive upset. Can this be it? I hope not.
SHOULD WIN: Jared Leto – Dallas Buyers Club – Playing a character like Rayon has been done from time to time. Never (I mean that) has it been done with such grace and authenticity as when Leto did it. After watching the movie, I could not stop thinking about how amazing he was. I still can't.
SHOULD HAVE BEEN NOMINATED: Casey Affleck – Out of the Furnace – In the disappointing The Deer Hunter wannabe, Affleck played the equivalent to Christopher Walken's Oscar-winning part. He ripped our hearts out. He has a way about him where he has such built up passion and energy inside, and what comes out onscreen is a presence that is unlike any other modern actor. This is one of his finest performances and the best supporting performance of the year.
WILL WIN: Cate Blanchett – Blue Jasmine – She has won each and every award that she has been eligible for. The only thing going against her is that she has won in the past, but that was 9 years ago. She needs to win another, and this is certainly her best leading performance to date. Look for a bunch of tears during her speech, as she will almost certainly dedicate it to the late, great Philip Seymour Hoffman. That is if Jennifer Lawrence doesn't already take care of that.
COULD WIN: Amy Adams – American Hustle – Her nomination came at a surprise, but it was deserved…in the supporting category. Is there a bit of Kate Winslet in The Reader in Adams? Her part was equally difficult and wrongly placed. She has had 5 nominations now, this being the first one in this category. They may feel that she is overdue, even though her first nom was incredibly just 8 years ago. She is on a roll. This would be a downright shocker, but I am not counting her out.
SHOULD WIN: Sandra Bullock – Gravity – I have never been fully impressed with her until this movie. It was a one-woman show, and she made me feel just as vulnerable as her character. If she hadn't won so recently, she might be in the hunt.
SHOULD HAVE BEEN NOMINATED: Elle Fanning – Ginger & Rosa – The best child actor in the world gave a subtle and fascinating performance that sadly far too few people saw. She will win her share of Oscars someday.
WILL WIN: Matthew McConaughey – Dallas Buyers Club – Until that head-scratching exclusion at the BAFTAs, he had come home with every bit of gold he was up for. His performance is pure McConaughey, but it was a shade to him we had never seen before. He is just on fire in this movie.
COULD WIN: Leonardo DiCaprio – The Wolf of Wall Street, Chiwetel Ejiofor – 12 Years a Slave – DiCaprio took home the Comedy awards at the Critics Choice and Golden Globes, plus his film has made a very impressive box office run amidst the controversy surrounding it. He will win one sometime…can it be this year? It is one of his best performances ever. Ejiofor won the BAFTA over DiCaprio, which may have only strengthened McConaughey. I am still putting the star of the likely Best Picture in contention, but do not buy too much into his stock. All of the nominees would be deserving winners.
SHOULD WIN: Leonardo DiCaprio – The Wolf of Wall Street – Leo had never done anything like this before. He was able to do his thing while making the audience laugh. His attitude and charisma carried the movie. It really would not have been anything too special without him and Jonah Hill working together at the movie's core. They both deserve to be recognized for their work.
SHOULD HAVE BEEN NOMINATED: Michael B. Jordan – Fruitvale Station – This was another film that got unjustly shut out. Jordan is a born movie star. He has a Mickey Rourke in The Wrestler type of magnetism that you just cannot help but marvel at his presence on screen. It was a difficult role, and I am not sure there is another actor in that age bracket who could have done that role as much justice. He should be winning the Oscar.
WILL WIN: Alfonso Cuaron – Gravity – This is just about wrapped up. The only thing going against him is that he might not be the director of the Best Picture winner. The same thing happened with David Fincher in 2010, when Tom Hooper snuck in and took Best Director at the last minute despite everything else going Fincher's way (even the British votes). That was not as much of a slam dunk directorial achievement as this, though. Much like Bob Fosse in 1972, he is the conductor of the all of these ground-breaking elements. He brought it together. He deserves to win this.
COULD WIN: Steve McQueen – 12 Years a Slave – If there is another possible winner, it would be McQueen. His direction is so thorough and haunting. It is going to be strange to look back on this, much like we do with Francis Ford Coppola in '72, and see that he did not win for his American classic.
SHOULD WIN: Alfonso Cuaron – Gravity – See above.
SHOULD HAVE BEEN NOMINATED: Spike Jonze – Her – Jonze is a striking visual director. With his previous films, it was very obvious when the director was leaving his mark on the movie. Here, it is much more about the story, and he lets it breathe. The movie would not work nearly as well if he were not the genius behind it. He creates his own world, and no one could have made this movie. It is a master class in directing.
WILL WIN: 12 Years a Slave – There you go: first time since 1940 that a movie will win Best Picture with only one additional award. It has yet to lose anything important (with the exception of the tie with Gravity at the Producers Guild of America). It is probably the best movie, and it will be remembered as the best movie of the year and one of the best of this era. Is that enough? Will the Academy really do this? I think so, but weird things happen at the Oscars. The door is still open for a couple films.
COULD WIN: Gravity, American Hustle – The case of Gravity has been made. It won the Directors Guild, which traditionally has the strongest correlation with the Oscar for Best Picture. It is going to win a bunch of awards, so they might as well just give it this one too. Sci-fi has never been the Academy's thing, but this is the most popular one since Star Wars. In the case of American Hustle, it would be more about the other two films canceling each other out. It would be an easy, gutless, and safe choice for the Academy to hail it as the Best Picture of the Year, but I wouldn't put it past them. They love David O. Russell, but they haven't been able to show that with Oscar wins just yet.
SHOULD WIN
:
Her
– It is weird to say that this is my vote, but I went to my
TOP 10 LIST
, and this was the top-ranked one. I feel like I have been talking about this movie enough on this article as it is, but let me just reiterate once more. This is a special movie. There is not a movie in the world like it. All of the artistic elements are less than showy, but they are standouts. All of the actors are perfection. The story only exists in Spike Jonze's world, but yet it feels very
The Truman Show
-ish, knowing that at some point in the not-so-distant future, our world could look an awful lot like his world. Masterpiece.
SHOULD HAVE BEEN NOMINATED: Before Midnight – My #1 of the year has been in place since May. It is a faultless, tough, hilarious, and devastating little movie. Put it together with its two predecessors, and it is even better. It is not as obvious of an achievement as the films that wound up getting nominated in this category, but it is better. Trust me.
Real quick: I need someone to confirm this up for me. Brad Pitt is a producer on 12 Years a Slave. If that were to win Best Picture, would he be the first person with 3+ acting nominations to win his first Oscar in some other category? He would have to be, right? Well, at least we would be able to call him "Oscar-winner Brad Pitt" from now on…
Predictions? Thoughts? Comment below and definitely join the
OSCAR CHALLENGE
! Happy balloting!