The time has come for my absurdly early Oscar predictions, but given the fact that
I uncovered Birdman
last March and predicted it to win Best Picture, maybe the countless hours of clicking through IMDb are actually worth it and give these predictions a bit of credibility. 2015 looks like an interesting year for awards films. Most of our best directors have movies coming out, including Martin Scorsese, Steven Spielberg, Richard Linklater, Quentin Tarantino, among others. I am prepared for these predictions to look horrible in the next few months. Remember me predicting
Tammy
and
A Million Ways to Die in the West
in the Original Screenplay category last year? Yeah…me neither. A bunch of films that I predicted last year got delayed, so I avoided most of them this year because I feel like we have already been there. Release date casualties are the most frustrating thing about Oscar prognosticating. Anyway, here are my initial predictions for the Oscars to be held a year from now. Enjoy!
1. Beasts of No Nation – Cary Fukunaga – This is one of the movies with the highest ceiling of 2015. Fukunaga has made a couple good films, but he is coming off a television phenomenon in True Detective. Everyone has got to be hotly anticipating his next move. The film is about a child soldier in a civil war in Africa, and there are few better actors to be speaking the writer's words than the great Idris Elba. I love this film's chances in the screenplay category (and beyond).
2. Our Brand Is Crisis – Peter Straughn – The film, directed by David Gordon Green, is an adaptation of the documentary about South America and their use of American political strategies. Straughn is a past nominee for Tinker Tailor Soldier Spy, so voters may remember him. It all depends on how Green directs. It could be his next step into serious filmmaking.
3. Brooklyn – Nick Hornby – This sounds like a devastating love story, starring a slew of Irish stars. Hornby has been nominated in the past, and his books are always beloved as well. This is a sleeper hit, but one with a great chance to rise up.
4. Tulip Fever – Tom Stoppard – This is a movie that sounds an awful lot like Big Eyes, but for some reason, this one seems more likely to hit with audiences. Stoppard is a past winner as well. We shall see if the young cast can make this movie memorable.
5. Steve Jobs – Aaron Sorkin – The fight to get this movie made is well-documented. Sorkin is simply the most brilliant writer in the industry, and I have to think the time that he has had to polish this script will make it something truly special. It may not be a monster hit in all categories, but screenplay, especially given the nature of this particular script, seems like a borderline sure thing.
6. Me and Earl and the Dying Girl – Jesse Andrews – The Sundance winner hit-or-miss paradigm is hit on every year. For every Whiplash, there is a Like Crazy. It is always safe to predict a screenplay contender, but never going all in on any of them. The film definitely seems to have a solid premise, but high school settings never hit with Academy voters. I hope for the best.
7. Silence – Jay Cocks – The passion piece for Martin Scorsese is the only movie mentioned on this list that has a 2016 release date set on IMDb, but most people seem to think it will be good to go by awards season. It is a period piece about Jesuit priests in the 17th century. Originally, Daniel Day-Lewis was going to win another Oscar for this, but Liam Neeson took over his first decent movie in forever. I cannot wait.
8. Ten Thousand Saints – Shari Springer Berman, Robert Pulcini – The directing/writing duo has really only made one great film, and that was the nominated American Splendor. This seems like a really personal story, and it stars a couple of the best young actors in Asa Butterfield and Hailee Steinfeld.
9.
The Revenant – Alejandro Gonzalez Inarritu, Mark L. Smith –
This survival/revenge story is showing up on a ton of most anticipated lists for 2015, but maybe that is just because Inarritu is coming off
Birdman
. It sounds pretty awesome, but other than screenplay and acting, Inarritu has never really been a sure bet.
10. Carol – Phyllis Nagy – Todd Haynes is directing, which always has my attention. It is also set in the era that he loves: the 1950s. It features more gender politics and sexual discovery. If this is half as good as Far from Heaven, then watch out.
11. The Walk – Robert Zemeckis, Christopher Browne – Man on Wire was one of the most exhilarating documentaries ever made, and The Walk takes that story and makes it a feature film. I am excited to see where the film goes. It would be nice to see Zemeckis relevant again.
1.
Knight of Cups – Terrence Malick –
The first of several Malick movies that were all shot around the same time is finally getting released! And it looks amazing. It is time that he wins an Oscar. This is probably his best shot yet. If you haven't already,
watch the trailer
.
2. The Sea of Trees – Chris Sparling – A second wilderness survival film makes an appearance on these predictions, but this one has something else going for it, writer Chris Sparling. One of the most thrilling and unorthodox survival movies I have ever seen was his amazing script Buried, so Matthew McConaughey and Ken Watanabe with a script on that level? I am there.
3. The Hateful Eight – Quentin Tarantino – QT has been on a roll with his last couple films. He really has created a niche with these borderline westerns, but here he goes full-on violent western with a loose redoing of The Magnificent Seven. I am sure that he will wind up in this category next year.
4. Icon – John Hodge – The nominated writer of Trainspotting is blessed with a story full of drama and politics. The Lance Armstrong saga is going to be a talked about film all year, and they got the great Ben Foster to star. The Stephen Frears film should be a contender in several categories.
5. Irrational Man – Woody Allen – With Woody, it is sort of an every other film is good type of situation. You can almost tell by the cast which ones are going to be good, and seeing Joaquin Phoenix attached, it doesn't even matter what it is about. It is going to be great.
6. The Last Face – Erin Dignam – The Sean Penn-directed film about African politics and humanitarianism has a strong cast and just oozes Oscar appeal. I thought similar things about Rosewater last year, but they do not always work out. This one should.
7. That's What I'm Talking About – Richard Linklater – The details of this are undisclosed, but Linklater is making a movie. We need to pay attention. It has a largely unknown cast as well. I love that.
8. Joy – Annie Mumolo, David O. Russell – Cooper-Lawrence-De Niro reuniting once again. I am sure this will be a bigger hit than I give it credit for here, but predicting that they are going to love a Russell film is too easy.
9. St James Place – Matt Charman, Ethan Coen, Joel Coen – Well, last year the Coens not directing their own script got mixed results, and this seems like a similar situation with another war movie. Spielberg being at the helm is more encouraging, but I am not buying into this 100%, but it obviously should be on the radar.
10. Ricki and the Flash – Diablo Cody – Cody has yet to really reaffirm her talent after winning for Juno, but this music drama starring Meryl Streep is certainly a step back in the right direction.
11. Life – Luke Davies – This is the story of a photographer who is tasked with taking pictures of James Dean. It has a killer cast and Anton Corbijn is about as good as you can get for this type of material. I assume the movie will be dialogue-centric, which always plays well with Academy voters.
12.
Mistress America – Noah Baumbach –
This could be the indie comedy that makes a run at this category. Baumbach has played it very low key for his last few films, which I like, but it just doesn't have the impact of his films like
The Squid and the Whale
. Maybe this one will be bigger.
13. Inside Out – Peter Docter – Docter's animated films are always really popular, and this sounds like his most inventive film yet. We get two Pixar films this year, but this is certainly the one with the higher potential. It could be a contender in all categories if it lives up to the hype and standard that Pixar has set.
14. Bleed for This – Ben Younger – Maybe this is just me being a ridiculous Boiler Room fan, but the return film of Ben Younger is one of my most anticipated without even really considering anything else. It is a boxing comeback film and it stars Miles Teller. Even better.
15. Triple Nine – Matt Cook – I am usually skeptical about John Hillcoat's films because they never really have the tone that the Academy likes, but this sounds incredible. Aaron Paul, Woody Harrelson, and Kate Winslet in a cops vs gangs picture. I am stoked.
16. Green Room – Jeremy Saulnier – Saulnier shook up the indie landscape with his amazing Blue Ruin last year, so naturally his next movie gets a cast. It sounds awesome. I can't wait to see what this looks like.
17. Freeheld – Ron Nyswaner – Julianne Moore and Ellen Page are playing lesbians in a true story about terminal illness. Sounds like awards stuff to me.
18. Elvis & Nixon – Joey Sagal, Hanala Sagal, Cary Elwes – Indie filmmaker Liza Johnson directs this comedy of the famed meeting between the title characters at the White House. Expect some awesome dialogue and crazy acting by Michael Shannon and Kevin Spacey.
19. By the Sea – Angelina Jolie – So, Unbroken wasn't the hit it could have been, but this is a much more stripped-down type story and it stars Jolie and Pitt. If it is half as genuine as it promises, then it could be a huge hit.
BEST ACTRESS IN A SUPPORTING ROLE
1. Vanessa Redgrave – The Secret Scripture – It seems like Redgrave is always hyped early on, but she always slightly underwhelms. She hasn't been nominated since 1992. This movie, directed by Oscar favorite Jim Sheridan, is about a woman in a mental hospital. She plays the older version of her. I have to think that she will blow us away.
2. Adele Exarchopoulos – The Last Face – I am not sure what type of part she is going to have, but Penn is amazing for his actors and she was a revelation in Blue Is the Warmest Color. I can't wait to see her in a Hollywood movie.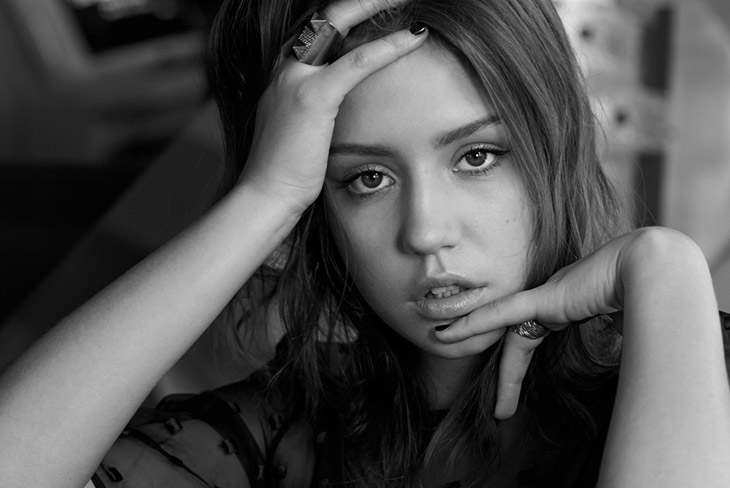 3. Cate Blanchett – Knight of Cups – Yes, Terrance Malick has never directed an actor to a nomination. He has never directed Blanchett, though, who can pull a nomination out of any film. Her part looks crazy.
4. Helena Bonham Carter – Suffragette – It is difficult early on to know what kinds of parts all the actors will have, but she hasn't been nominated since 1997 despite tons of great work. A movie about the women's movement has a great chance of getting a couple acting nominations regardless of how good it is.
5. Lea Seydoux – The Lobster – The other Blue Is the Warmest Color star gets nominated as well. This movie is a dystopian movie that sounds totally bizarre, which should be expected from the director of one of the weirdest movies ever in Dogtooth. I love her prospects to have a superbly insane and brilliant performance in this film.
6. Ellen Page – Freeheld – Playing the lesbian opposite Julianne Moore worked well for Annette Bening. I can't think of a more intriguing couple than Page and Moore. I bet Page puts up quite a battle in search for her second nomination.
7. Hailee Steinfeld – Ten Thousand Saints – She has had a chance to put out a few good performances post True Grit, but she has yet to capitalize. I have to think that she is some sort of love interest for Asa Butterfield, which will be a nice turn, especially with the directing duo pulling the strings.
8. Diane Lane – Trumbo – She is the wife to Bryan Cranston's lead, a blacklisted Hollywood screenwriter. Lane only has her one nomination back in 2002, but this true Jay Roach movie is going to have something for her that she hasn't done before, I can feel it.
9. Katey Sagal – Bleed for This – She is the mother character, and in boxing movies, family members always have a strong chance at getting nominated. Everyone loves her TV work, but can that translate to the silver screen?
10. Naomi Watts – Demolition – She put up a fight for Birdman and St. Vincent, which could mean that she could get some sort of a makeup nomination this year. The movie is directed by Jean-Marc Vallee, who has had two actors nominated for each of his last two movies.
11. Olivia Cooke – Me and Earl and the Dying Girl – I have to think that she is the third title character given the movie description, which is always a good thing for voters. She is really talented, despite that string of bad horror flicks she got into after breaking out on Bates Motel.
12. Melanie Laurent – By the Sea – I have been waiting for six years for her to get nominated after getting snubbed for Inglourious Basterds. Maybe the Jolie picture isn't quite the right movie, but I have to think that it is going to be filled with emotion and she can really own that.
13. Carmen Ejogo – Born to be Blue – She was one of the best parts of Selma, but completely ignored like the rest of the movie. Maybe a dual role in this music film can be the film that brings her to the forefront.
14. Alicia Vikander – Tulip Fever – She has had some good work in the past, and she is the love interest of the main character. There always seems to be a foreign element to the acting categories. There are a bunch of them in this category, but she is in one of the movies to beat overall.
15. Emma Stone – Irrational Man – Fresh off her first nomination, she gets a supporting role in a Woody Allen movie, which we all know leads to nominations more times than not.
16. Charlotte Le Bon – The Walk – She is presumably the love interest to Joseph Gordon-Levitt's Philippe Petit, which is an interesting role. JGL constantly gets overshadowed (deserved or not), so maybe she will make the most of his understatement.
17. Imogen Poots – Green Room – Poots is in a lot of credible movies, but she has never been a standout. Maybe this movie about a young punk band is the type of material that will let her really open up.
18. Mamie Gummer – Ricki and the Flash – Meryl Streep's daughter is playing her daughter. That would be a cool story if they are both able to secure nominations. Things like that happen far too infrequently. We will have to see if she can act, though.
BEST ACTOR IN A SUPPORTING ROLE
1. Ken Watanabe – The Sea of Trees – The veteran actor is always a highlight, and it has been 12 years since his only nomination. Playing in a survival movie with McConaughey is juicy, and Van Sant does wonders for his actors. On paper, he is the frontrunner.
2. Christoph Waltz – Spectre / Tulip Fever – The two-time winner stepped down from Tarantino's movie to do these films, one being an iconic Bond villain, and the other playing presumably some master painter in one of the frontrunners. I think that this is the year that he is recognized for being great at something other than perfectly delivering QT's words.
3. Jim Broadbent – Brooklyn – His only nomination was his win for Iris in '01, so he needs a comeback. He is playing a priest in this popular festival movie, and he will certainly have the British vote.
4. Jesse Plemons – Icon – We all saw how good he can be in Breaking Bad, and anyone who knows the Lance Armstrong story knows that Floyd Landis is a key character. This could be his big breakout role.
5. Patrick Stewart – Green Room – The Shakespearean veteran actor is finally in a movie with some sort of ambition. It does not seem like his kind of movie, which is what has me so intrigued by what he could be. This could be his Sexy Beast.
6. Michael Stuhlbarg – Trumbo – I love the idea of Stuhlbarg playing Edward G. Robinson. I could think about who else could play him for the rest of the day and never find a better fit. He will own this.
7. Dane DeHaan – Life – Playing James Dean has been done before, but rarely is someone as much like Dean as DeHaan. His intense looks and brooding persona are going to make this part something memorable.
8.

Woody Harrelson – By Way of Helena

/ Triple Nine –

Harrelson is playing in a western, which is always a plus. He also has crime drama

Triple Nine

as a detective, which will be a more complex character than what is on the surface, like in

True Detective

. He is simply one of the best in the world, and one of these has a great chance of hitting big.
9. Kurt Russell – The Hateful Eight – He has never been nominated, but this was the part that was originally Waltz's. We know from Death Proof that Tarantino can bring the best out of him.
10. Domhnall Gleeson – The Revenant – He has put in some excellent work recently, and he is one of the main parts of this movie, one with a lot of buzz already. Can he get a nom before his father?
11. Jeffrey Dean Morgan – Desierto – He is presumably the racist border patrol character mentioned in the vague plotline, and he is always an interesting actor to watch. If the movie is big enough, then this could be a sleeper performance.
12.
Paul Dano – The Early Years –
He is playing a film director opposite Michael Caine. This is the type of role where his crazy energy will be a plus, and it is directed by the filmmaker who won an Oscar for
The Great Beauty
, so we know it will be classy and extravagant at the same time.
13. Michael Fassbender – Slow West – I hyped this movie last year, only for it to get delayed. It was a huge hit at Sundance, and Fassbender's mysterious co-lead seems like the type of crazy role that gets recognized. We will see how wide of a release the film gets.
14. Nick Nolte – A Walk in the Woods – I said last year that he and Robert Redford would get nominated for this movie, but once again, it got delayed. He is a veteran who has been through a lot, and yet he still can nail a role when given one. This sounds like a killer part.
15. Ethan Hawke – Ten Thousand Saints – In one of the big sleeper movies of the year, Hawke is playing the father character. Few actors effortlessly play relatable like Hawke, and after Boyhood and his second nom for the Before movies, the Academy might want to give him some award.
16. Bradley Cooper – Joy – He is two for two with David O. Russell, but is overexposure a possibility here? He has three straight nominations, and he is in every other movie, it seems. I am sure he will own this role and maybe get nominated, but it is something to think about.
BEST ACTRESS IN A LEADING ROLE
1. Saoirse Ronan – Brooklyn – While she has not really confirmed her talent since her breakout nomination for Atonement, it is clear that she will be around for a long time. The movie was a huge hit at Sundance, which always helps younger actors. She is the favorite at this point.
2. Jennifer Lawrence – Joy – Lawrence is the next Meryl Streep, and this, on paper, is her most challenging role yet. I am positive she will nail it and garner a third straight David O. Russell film nomination.
3. Meryl Streep – Ricki and the Flash / Suffragette / Florence Foster Jenkins – She will be nominated for one (or a couple depending on category campaigns) of course. Will it be the music film? The women's rights film? The Stephen Frears comedy-drama? All of them at the Globes, I'm sure.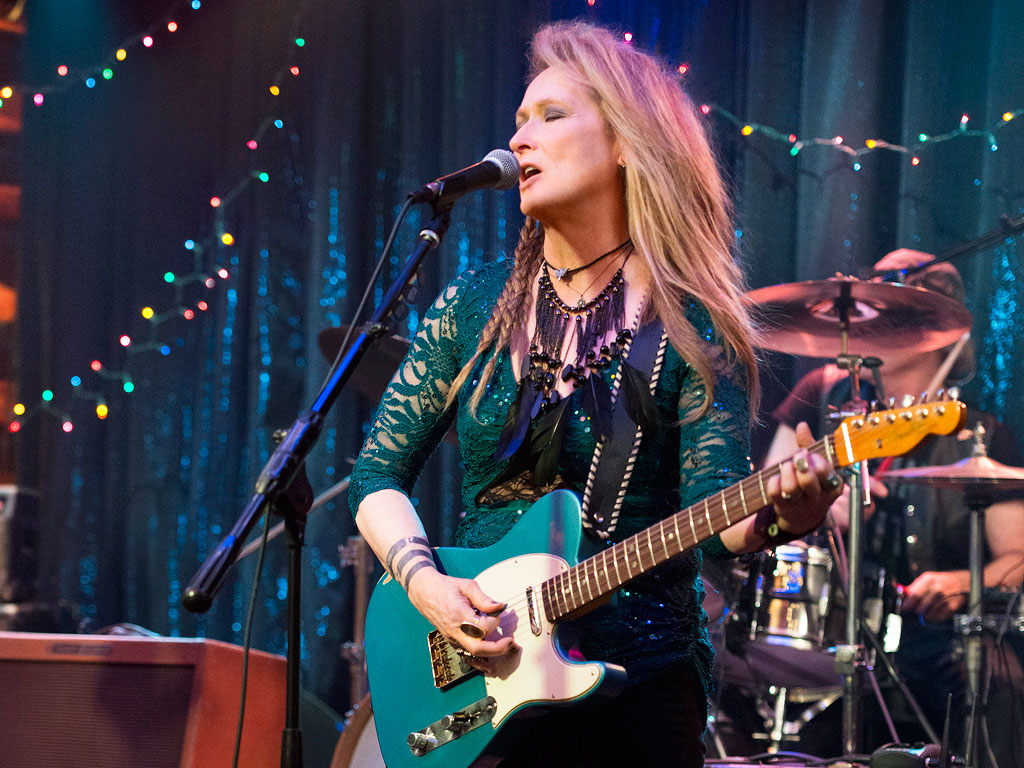 4. Sandra Bullock – Our Brand Is Crisis – She is among the most popular people in the industry, and this one of the frontrunners. If she is the lead, then a nomination will become obvious if the movie doesn't suck.
5. Rooney Mara – Carol / The Secret Scripture – She has the Todd Haynes sexual discovery movie and the Jim Sheridan movie about a stay in a mental hospital. Both of them are going to be buzzed and shoot the attention her way. It's time for her second nomination.
6. Carey Mulligan – Far From the Maddening Crowd – From the director of the brilliant The Hunt, we get a popular novel adaptation. These types of period pieces are on and off with voters, but this one sounds incredible. The May release might be the only thing holding it back. Mulligan is ready for nom #2 as well.
7.
Marion Cotillard – Macbeth –
It is clear that the Academy loves her and her movies. Shakespeare is not always an easy sell, but she is playing with Michael Fassbender in one of the most scene-stealing of all of his characters. Look for this to come out of nowhere whenever it gets released.
8. Isabelle Huppert – Louder Than Bombs – This is a stab in the dark, since we know almost nothing about the movie. The director of a couple popular foreign films is making his first American movie, and the cast is dynamite. Watch for her to steal the show.
9. Cate Blanchett – Carol – She is playing the co-lead to Rooney Mara. I am sure the two gifted actresses will push each other to the limit and maybe receive the first double nom in the lead category in 24 years.
10. Angelina Jolie – By the Sea – She still only has two nominations, but at some point the Academy is going to get over whatever they have against her. She is a great director and actress. We will see how good she is at directing herself.
11. Emily Blunt – Sicario – Newfound A-list director Denis Villeneuve gets a killer cast, and Blunt is the lead as an FBI agent trying to take down the Mexican cartel. Sounds like a great role, but we will have to see if it is awards stuff.
12. Julianne Moore – Freeheld – She is coming off her first (and hopefully not last) win, and she has another brilliant-sounding role, but that is not normally enough for Moore to get in. She will need to outshine Page the way she didn't necessarily do Annette Bening in a similar type role.
13. Margot Robbie – Z for Zachariah – She is being directed by the director of the indie hit Compliance, and it sounds really intriguing. It is listed as sci-fi, but I have to think that there will be more to it given the cast and pedigree.
BEST ACTOR IN A LEADING ROLE
1. Don Cheadle – Miles Ahead – Directing yourself is not always the best thing for the actor, but Cheadle playing Miles Davis is a dream. Can he fair better than Kevin Spacey did directing himself in Beyond the Sea? Absolutely.
2. Matthew McConaughey – The Sea of Trees – He is on top of his game, and he has a role of a lifetime in this movie. He and Watanabe are going to be amazing, and Van Sant does wonders for his actors.
3. Liam Neeson – Silence – He took over the part that Daniel Day-Lewis was originally set for, which means that there is something there. He hasn't been nominated (or really all that good) since 1993. Scorsese can change that.
4. Joseph Gordon-Levitt – The Walk – He is one of our best actors who has never been nominated. Watching the documentary, the guy had a world of charisma. Can he capture that? I think he can.
5. Abraham Attah – Beasts of No Nation – The movie is one of the frontrunners, and normally the young actor gets some recognition for them. Boyhood didn't because this category was so stacked, but this year seems like it has slightly less competition.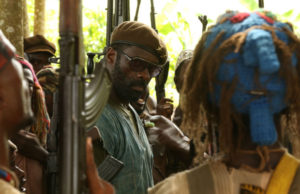 6.

Michael Shannon – Elvis & Nixon

/ Midnight Special –

Playing Elvis just sounds insane for Shannon, which has me already proclaiming it one of my most anticipated.

Midnight Special

got delayed from last year, but Shannon in a Jeff Nichols movie? Done.
7. Kevin Spacey – Elvis & Nixon – Spacey playing President Nixon opposite Shannon in a talky comedy of sorts? Yes please. He hasn't been nominated since 1999. Inexcusable.
8. Miles Teller – Bleed for This – Teller had to have put up a fight for nomination for Whiplash. If this boxing movie is seen by enough eyes, then I am sure that everyone else will realize that he is the next great one. I hope Ben Younger doesn't disappoint with his first movie in 10 years.
9. Jake Gyllenhaal – Southpaw / Everest / Demolition – Gyllenhaal somehow still has his one nomination, and this year he has a boxing film, a survival/adventure movie, and a crowd-pleaser. If he doesn't split with himself, he has a great shot at a nom.
10. Tom Hanks – St James Place – He plays a lawyer who helps the CIA rescue a detained pilot in the USSR. It sounds like a great role, especially since Spielberg is at the helm. He hasn't been invited back since 2000.
11. Michael Caine – The Early Years – He hasn't been nominated this decade yet, which should change so he can break the record he holds with Jack Nicholson. He is playing a composer opposite Paul Dano. If he is at his best, then this nomination will be a no-brainer.
12. Dane DeHaan – Tulip Fever – With this and playing James Dean, he is going to have his best shot at a nomination yet. For actors like him, it is important to get one early before overexposure really dashes any chances in the future. Ryan Gosling, anyone?
13. Javier Bardem – The Last Face – He plays a doctor in Sean Penn's political Africa movie. If the movie is not over-the-top, although I don't think that Bardem is capable of being anything other than compelling, then he will coast into contention.
14. Viggo Mortensen – Captain Fantastic – The movie sounds a bit like The Boys Are Back or Grace is Gone, but Viggo is the lead? Directed by the guy who played Gavin Belson? This should be something else. I bet it is going to be a sleeper hit.
15. Christian Bale – Knight of Cups – Again, Malick has never had an actor nominated. Bale is on a roll, and his part seems like something truly challenging. He is always up for a challenge.
16. Asa Butterfield – Ten Thousand Saints – Butterfield is one of the most interesting young actors out there. The directing duo will bring intrigue to the movie. As long as Attah doesn't take the child spot, then he has a real chance.
17. Ewan McGregor – Last Days in the Desert – Playing Jesus is not always the best route to a nomination, but he is playing him during his 40 days of temptation in the desert, and he is directed by Rodrigo Garcia, who really does great things for his actors, even in ensemble work. This is more the one-man show.
18. Robert Redford – A Walk in the Woods / Truth – He is playing in self-discovery adventure movie with Nick Nolte, and he is playing Dan Rather. Both of them sound amazing, but so did All Is Lost, which he received an unforgivable snub for. Maybe they just want him to stick to directing.
19. Bryan Cranston – Trumbo – He has yet to really break out in movies. Playing a blacklisted screenwriter will certainly have the industry professionals' attention, but can the movie be big enough to make waves with the public?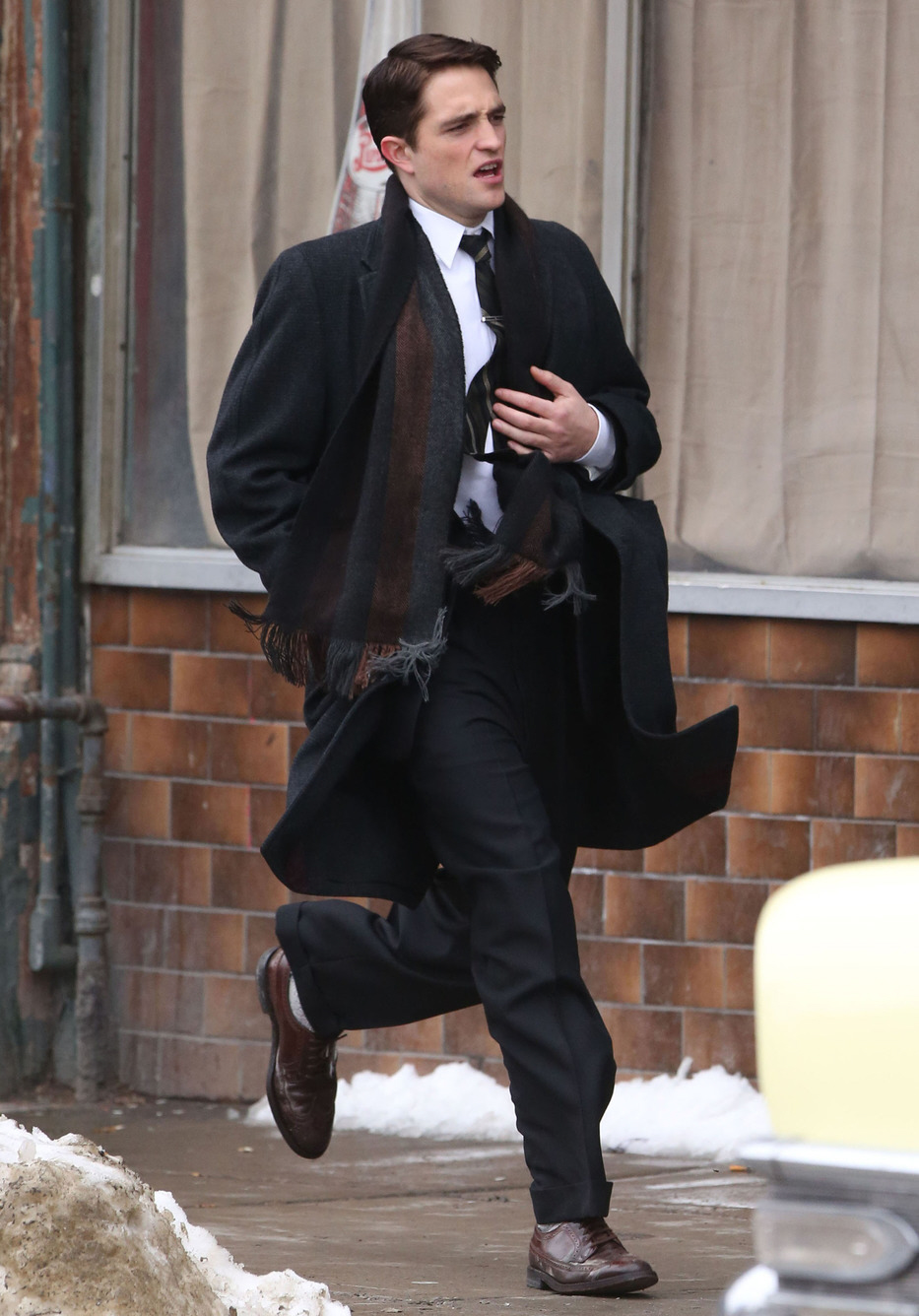 20.
Robert Pattinson – Life –
He has shown recently that he can be a great actor, so playing in this as the protagonist to DeHaan's James Dean will certainly give him another chance to show what he can do.
21. Michael Fassbender – The Light Between Oceans/ Steve Jobs – Derek Cianfrance starring Fassbender? Yep. Steve Jobs movie? Sure, why not? He is one of the best in the world. Nominations are going to flood his way for a long, long time.
22. Ben Foster – Icon – He is always incredible, but he is always overlooked. Can playing a character that we know so much about be the key for him to finally get recognized? I think it might be.
23. Joaquin Phoenix – Irrational Man – He is playing a professor in a Woody Allen movie. It is crazy that he has become this master comedic actor after being the most self-serious actor in the industry. He is amazing.
24. Warren Beatty – Untitled Howard Hughes Project – It seems like a much more focused Hughes film than The Aviator, which will play in his favor. He has been gone for so long…does he still have it? He wanted us to think so in that one lifetime achievement acceptance speech a few years back.
25. Ethan Hawke – Born to be Blue – He is playing a jazz legend. We have seen what he can do with music in Boyhood with his original songs, and he is more popular than ever. Maybe he will become a regular.
26. Brad Pitt – By the Sea – I keep mentioning the movie, and the more I do, the more I think I might be crazy for doing so. Pitt is as popular as any actor in the business, and being directed by Jolie is a great opportunity for the Academy to piggyback on the couple once again, like when they were both nominated back in 2008.
27. Johnny Depp – Black Mass – Scott Cooper is directing him playing Whitey Bulger, which is a project that has been proposed and delayed a number of times. Can he do it better than he did Dillinger? We shall see…
1. Cary Fukunaga – Beasts of No Nation – After True Detective and the talent he showed in directing vastly different styles in Sin Nombre and Jane Eyre, it seems clear that he is ready for the big time. His movie is the one to beat early on, and despite what the last few years have shown, Best Director almost always goes with Best Picture.
2. Terrence Malick – Knight of Cups – He is one of the most revered and mysterious figures in the industry. The movie will need to make waves the way The Tree of Life did and not just get brushed off like To the Wonder. This seems like a return to the allure of his early pictures.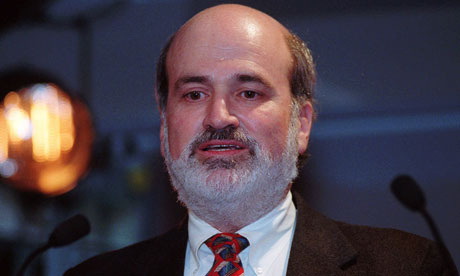 3. Martin Scorsese – Silence – Scorsese has been nominated for Best Director for 4 of his last 5 movies, and the one that didn't was unfairly bumped to early in the following year. He will be in this category if the movie is done in time.
4. Gus Van Sant – The Sea of Trees – Van Sant seems to be one of the more unheralded directors in the industry, despite making tons of great films and a couple Best Picture nominees. This movie appears to be one where the direction will make or break it. I have to think that the outside-the-box choice of Van Sant will pay dividends.
5. David Gordon Green – Our Brand Is Crisis – He is making his first real serious movie with a point. Joe reaffirmed that he hasn't completely lost his mind with movies like Your Highness and The Sitter. If he can really get people to look past his name, then I have to think that he and his movie will be recognized.
6. John Crowley – Brooklyn – He hasn't really made a great film since Boy A, but this movie seems to have the type of momentum post-Sundance to really make a run.
7. Sean Penn – The Last Face – He has yet to be nominated in this category, despite doing everything possible to secure a nom for Into the Wild. Everyone knows about Penn and his activism, so maybe they will respect this film and not just write it off.
8. Justin Chadwick – Tulip Fever – He has made a couple nice films, but nothing worthy of real recognition. The movie has been mentioned several times in this article. It has a really good chance of being one of the ones to beat come next year.
9. Robert Zemeckis – The Walk – With movies like these and Our Brand Is Crisis, it all depends on if they can make the feature film better than the documentary. In this case, the doc is one of the best ever, but Zemeckis can do great things. The pressure is on him, but if he hits, it will be astonishing.
10. Steven Spielberg – St James Place – When Spielberg decides to make a movie, we all need to pay attention and assume that he will be in contention at the Oscars. I mean, he was nominated for Munich…they love him too much. This sounds awesome, though.
11. Quentin Tarantino – The Hateful Eight – QT is at the height of his popularity right now, and with him threatening to retire soon, maybe voters will find it necessary to recognize him however they can when they can.
12. David O. Russell – Joy – He has had nominations in 7 of the big 8 categories for his last two films, but he also has that strange Accidental Love movie coming out this year that will turn people off. This movie doesn't necessarily sound like killer Oscar stuff, but they love him and his cast.
13. Anton Corbijn – Life – Even though his movies are not always good, he can really work the camera. Expect the movie about James Dean to look incredible and put his name on the shortlist of most visually interesting directors out there.
14. Todd Haynes – Carol – Haynes is returning to the style that got him recognized for Far from Heaven, but he has never been nominated in this category. If this movie is as good as it can be, then that will change.
15. Alfonso Gomez-Rejon – Me and Earl and the Dying Girl – Having the title of Sundance winner in your back pocket always helps. He is more known for his TV work, but the Academy is more open to recognizing indie directors than would be expected.
16. Angelina Jolie – By the Sea – It all depends on if her movie is good enough. I am sure that Unbroken would have taken her to the ceremony if it was better, but I guess we will just have to see. This sounds like her most personal movie.
17. Jonas Cuaron – Desierto – This is his first real feature film. He showed what he can do with the Gravity companion short Aningaaq, and the Academy loves recognizing families. We will see where this film goes.
18. Ron Howard – In the Heart of the Sea – Howard is always popular with voters, but it depends on what kind of mood they are in. I will never understand why Rush wasn't a hit, but whatever. Movies like this are usually easy sells.
19. Shari Springer Berman, Robert Pulcini – Ten Thousand Saints – They are past nominees in the screenplay category. This movie will need to sweep audiences off their feet to really have a chance in the major categories, and given the cast, I can see that happening.
20. Ben Younger – Bleed for This – I am going to keep mentioning this film just to get its name out there. Younger is a great director, even though Prime was a joke. Miles Teller is the next great one. Even if his direction is lacking, he can ride what will probably be a monumental performance all the way to the ceremony.
The Predicted Ten
(I predict 9 will get nominated)
1. Beasts of No Nation (Cary Fukunaga) – It is the movie with all of the potential. Elba has yet to really establish himself as a great film actor, but this could change that. Seeing that Slumdog Millionaire and The Artist won, it is clear that the cast does not matter for the Academy. Keep an eye out for this one.
2. Knight of Cups (Terrence Malick) – This is the best chance that Malick may ever have at winning it big at the Oscars. It is about Hollywood, which is clearly is what the Academy loves. It is a character study. It is visually interesting. It is being released in December. Watch out.
3. Silence (Martin Scorsese) – Scorsese films are always going to be nominated in this category with the current rules. This is a project that he has been working on for years and years. I expect it to be a masterpiece.
4. Tulip Fever (Justin Chadwick) – The film has everything going for it. It could be the film that no one really knows about until later in the year, which always helps people not getting sick of it. I love its potential.
5. The Sea of Trees (Gus Van Sant) – Movies like these have a much better chance with the current rules. Even if it is nothing more than a tense survival picture, it could still have a good chance at landing in this category. It will be more than that, though.
6. Our Brand Is Crisis (David Gordon Green) – Of all the political movies coming out, this is the one that has the best chance at really making waves. It is weird to think of David Gordon Green at the Oscars, but the same could have been said about Richard Linklater a few years back. 7. Brooklyn (John Crowley) – This is certainly the movie in line to get the British vote. If it can sneak its way into US theaters, then a nomination in this category should be no problem.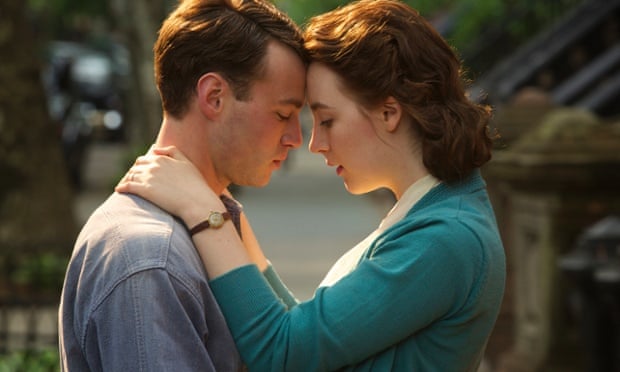 8. St James Place (Steven Spileberg) – It is hard to see the movie not landing in the Best Picture lineup, even if it is lesser Spielberg. Something has to be said about the Coens not wanting to direct their own script, though. Fingers crossed here.
9. The Hateful Eight (Quentin Tarantino) – The movie is going to be a box office smash. His last two films were not exactly Oscar stuff, but they still were able to secure nominations due to their originality. There is going to be something great underneath the ordinary exterior of this film.
10. The Walk (Robert Zemeckis) – The movie has an uphill climb, but I have faith in the project. Zemeckis can do wonders, but he is going to need his best effort ever to really elevate this movie.
11. The Last Face (Sean Penn) – We will see how far this movie can go. If the movie is objective and not really over-the-top political, then it will be recognized. I can't really expect that to be the case with Penn, though.
12. Me and Earl and the Dying Girl (Alfonso Gomez-Rejon) – It is the Sundance winner. That is really all that needs to be said about its chances. It might be an every other year kind of thing, like Woody Allen movies.
13. Joy (David O. Russell) – I would like to think that this movie will be as good and popular as his previous two films, but that is asking a lot. This one will be a tougher sell to wide audiences.
14. Carol (Todd Haynes) – Movies like these are at a peak right now. Haynes has been away for a while, so maybe he has just been polishing this film. I expect greatness, but it all depends on the campaign.
15. Ten Thousand Saints (Shari Springer Berman, Robert Pulcini) – Family-centered films are not always big Best Picture threats, but with the current rules, one could easily sneak in there along with its actors.
16. Life (Anton Corbijn) – This seems like the kind of movie that will not really be heard of until after Toronto, and that is usually a good launching pad for Oscar campaigns.
17. Inside Out (Pete Docter, Ronaldo Del Carmen) – The movie looks amazing, and Docter's previous film landed in this category. It will need to be just as deep and involving as Up to really have a legitimate shot.
18.
The Revenant (Alejandro Gonzalez Inarritu) –
Inarritu is coming off his best work in the eyes of the Academy, so I expect them to cool off on him for a bit. The movie might be too good to completely ignore, though.
19. In the Heart of the Sea (Ron Howard) – If it is good Ron Howard, then it will be nominated. It got the friendly push to awards season, which either shows faith in the film or a lack of faith in its potential box office.
20. Bleed for This (Ben Younger) – Boxing films are always easy to sell to voters. The studio will really need to get the movie out there to have a chance at getting nominated, though. It will likely be a very small and personal film.
21. By the Sea (Angelina Jolie) – It is hard to deny the A-list couple of all A-list couples. I hope for the best. It sounds great, but will they fully embrace Jolie as a director? It took 3 great films before recognizing Ben Affleck I that way. Jolie has just 2 modest hits. Maybe this film will get under the Academy's skin and force them to recognize it.
Phew, done! It is a little less in-depth than last year, but it's still pretty expansive. Any films I overlooked? What are your most anticipated movies/performances? Let me know in the comments.