The Philadelphia Phillies have been on a steady decline since their last playoff appearance in 2011. Will 2015 start to see a turnaround, or will do they have further to fall before they can start to get better?
Last Season
73-89, 5th in NL East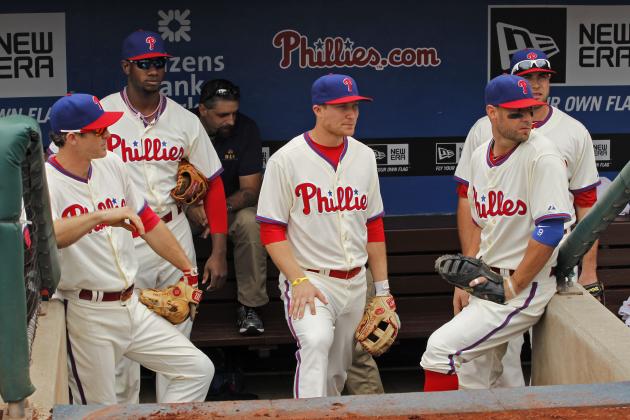 In his first full season as manager, Hall of Fame player Ryne Sandberg learned first hand what many others have been saying about the Phillies' roster. The core that led them on an amazing run from 2007-2011 has aged and is not productive anymore. However, they have committed too much money to these players (Ryan Howard, Jimmy Rollins, Chase Utley, Carlos Ruiz, Marlon Byrd, Cliff Lee, Jonathan Papelbon) to really go out and improve the aging roster. Essentially, loyalty is killing their team right now. They are just stuck right now, which was shown by a second straight 89 loss season.
2015 Additions / Subtractions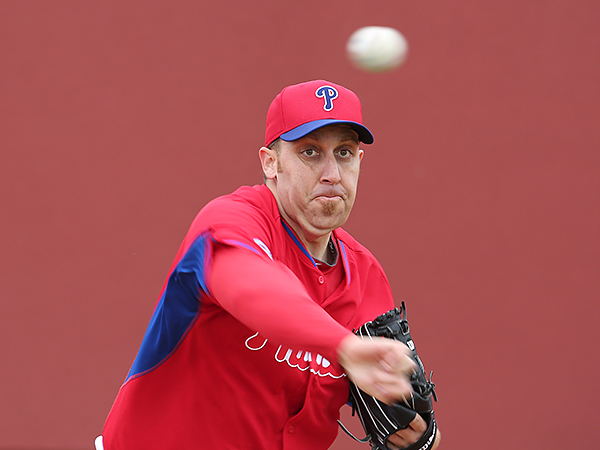 There is a blueprint that has been used in the past to improve a team in the Phillies' position. Trade away your veteran players to teams ready to make a playoff run and bring back prospects to build a new core. It takes some time, but it's effective. They were able to essentially do this by trading Jimmy Rollins to the Dodgers and Marlon Byrd to the Reds. However, there is too much money (and baggage) attached with players like Ryan Howard and Cliff Lee to be traded in this way. They did bring in veteran starter Aaron Harang this offseason, but the real story of the Phillies is what moves they didn't make. They needed to overhaul their lineup, but they are bringing back the same roster (with the exception of Rollins and Byrd). Their best player right now, Cole Hamels, the only core player still in his prime, is shockingly still on the roster when a trade involving him could single-handedly provide the Phillies with two or three top prospects ready to break out. He still might get traded during the season, but he won't be worth as much as he was in the offseason. In a lot of ways, they are failing at this rebuilding project.
Most Important Hitter
Chase Utley
Of all the aging core player of the Phillies, Chase Utley is one of the only ones still playing at a productive level. Utley made the All Star Team in 2014 for the first time since 2010 which showed he still has some gas left in the tank. The question is how much? If Utley is able to give a strong 2015 season, one of two things can happen. First, he could take pressure off some of the younger players that are bound to populate the Phillies' lineup this year. Second, he could show another team he is worth trading for in the stretch run of the season which can bring back more younger talent to Philly. It could be an interesting story to watch this season.
Most Important Pitcher
Jonathan Papelbon
Jonathan Papelbon has more than overstayed his welcome in Philadelphia. Even he has to be shocked he is still on their roster. However, his performance this season is important to the Phillies in the same way Cole Hamels is important. Papelbon will most likely not end the season on the Phillies' roster. The better he plays, the more he is worth on the trade market.
Player to Watch
Aaron Nola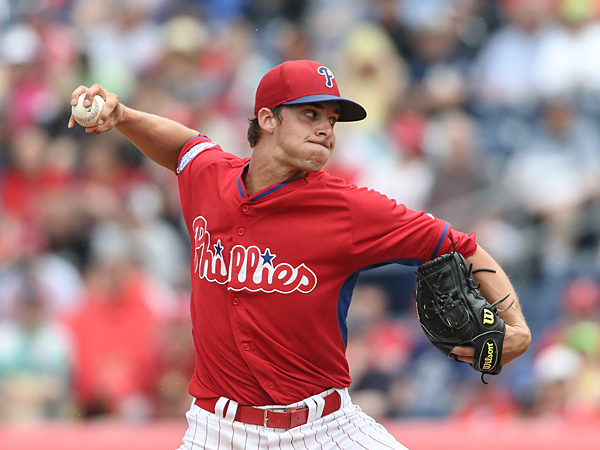 With the possibility of Hamels getting traded, the future ace of the Philllies might be emerging in 2015. Aaron Nola was the Phillies' 1st round choice just last season and is already primed to make an impact in the big leagues. With the type of season the Phillies are expected to have, be prepared to see guys like Nola and maybe even top prospect J.P. Crawford (although he isn't supposed to be ready until next season) pop up all over the diamond in 2015.
Prediction
5th in NL East
This may have been the easiest prediction I had to make in 2015. To answer my question from earlier, I think the Phillies still have farther to fall before they start getting better. For this to change, they either need their aging veterans to produce or leave, and it really doesn't look like either is going to be happening soon. The only option is wait it out and hope to emerge in a few seasons as the latest young, up-and-coming team sometime around 2018.