 We are getting close to the announcement of the Academy Award nominations! The race has changed a lot throughout the year, even throughout the past month. No one had really seen
Star Wars
, but now that
everyone
has, it is popping up on top 10 lists and even got a write-in nomination from the Critics Choice Awards after getting snubbed in every conceivable category from every awards circuit. It is shattering records and will have something to say about how the Oscars go. This year is filled it average movies with incredible performances and technical aspects, but far too few combine them into actual noteworthy masterworks. My predictions for the major categories are below, and be sure to check out the rest of the categories
HERE
.
1. The Big Short – Charles Randolph, Adam McKay – It has the timely subject matter and the dynamite cast speaking the words. If this movie is going to get recognized somewhere, it is this category.
2. Steve Jobs – Aaron Sorkin – Under ordinary circumstances, this would be the clear favorite. It was actually one of the biggest flops of the year, but Sorkin's name alone should warrant a nomination and maybe still get the win.
3. Room – Emma Donoghue – The screenplay is not all that great, but the movie is a massive indie hit. There hasn't been a solo female winner in this category since 1995.
4. The Martian – Drew Goddard – Goddard isn't exactly the most polished screenwriter, but this movie has all of the political notes in order to be remembered, and it was a surprise box office smash. I'd be shocked if this isn't one of the nominated five.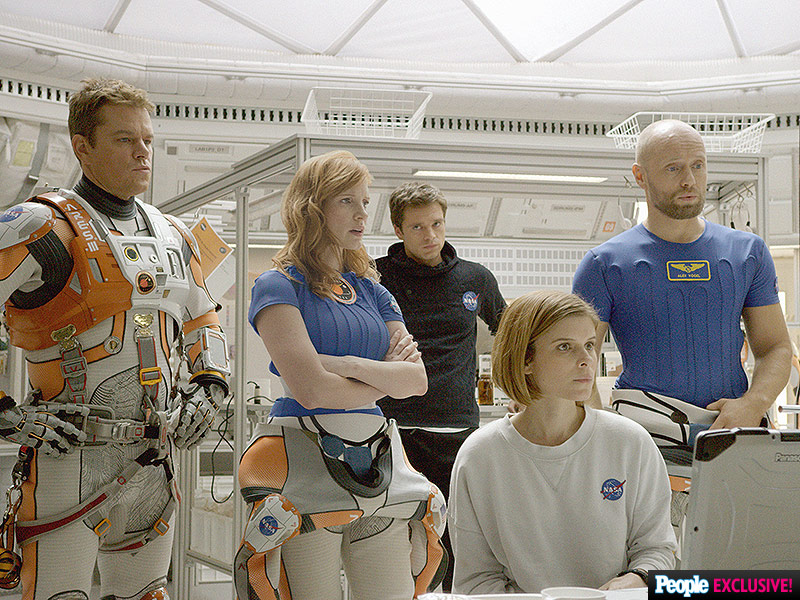 5. Carol – Phyllis Nagy – The movie has underwhelmed in the previous awards circuits, but this nomination seems fairly secure. If Haynes had his name attached to the script, then it would be guaranteed.
6. Brooklyn – Nick Hornby – Hornby is a popular writer, but the movie hasn't exactly shown up outside of Ronan's performance so far this season. Maybe a BAFTA nom could put him back in the running.
7. Anomalisa – Charles Kaufman – There has been nothing but good words spoken about the film, but not enough people have seen it yet. Kaufman is always in contention when he decides to let us in on one of his crazy head trips.
8. Trumbo – John McNamara – The screenplay is sketchy, but the movie is about Hollywood, which is almost always good enough. We will have to see how much the Academy takes to it.
9. The Revenant – Alejandro G. Inarritu, Mark L. Smith – It doesn't seem like much of a screenplay achievement, but that is not always the most important thing in these situations. It needs a nom here to have a chance at taking Best Picture.
1. Spotlight – Thomas McCarthy, Josh Singer – This is the obvious frontrunner and winner in the category. The movie doesn't exist without this outstanding script.
2. The Hateful Eight – Quentin Tarantino – Tarantino is going to be a nominee whenever he makes a movie. It is one of his more obvious screenplay achievements with how talky it is, but I just can't see him beating out Spotlight.
3. Inside Out – Pete Docter, Meg LeFauve, Josh Cooley – When great Pixar movies are created, and this is absolutely one of the best, then it gets the screenplay nod.
4. Bridge of Spies – Joel Coen, Ethan Coen, Matt Sharman – The Coens are seemingly yearly nominees, but with how Inside Llewyn Davis was snubbed, it makes one wonder if they have had enough of the filmmaking duo. Plus, they didn't direct, which is normally a bad sign. I am still thinking they get in, but it is not as easy as we once thought.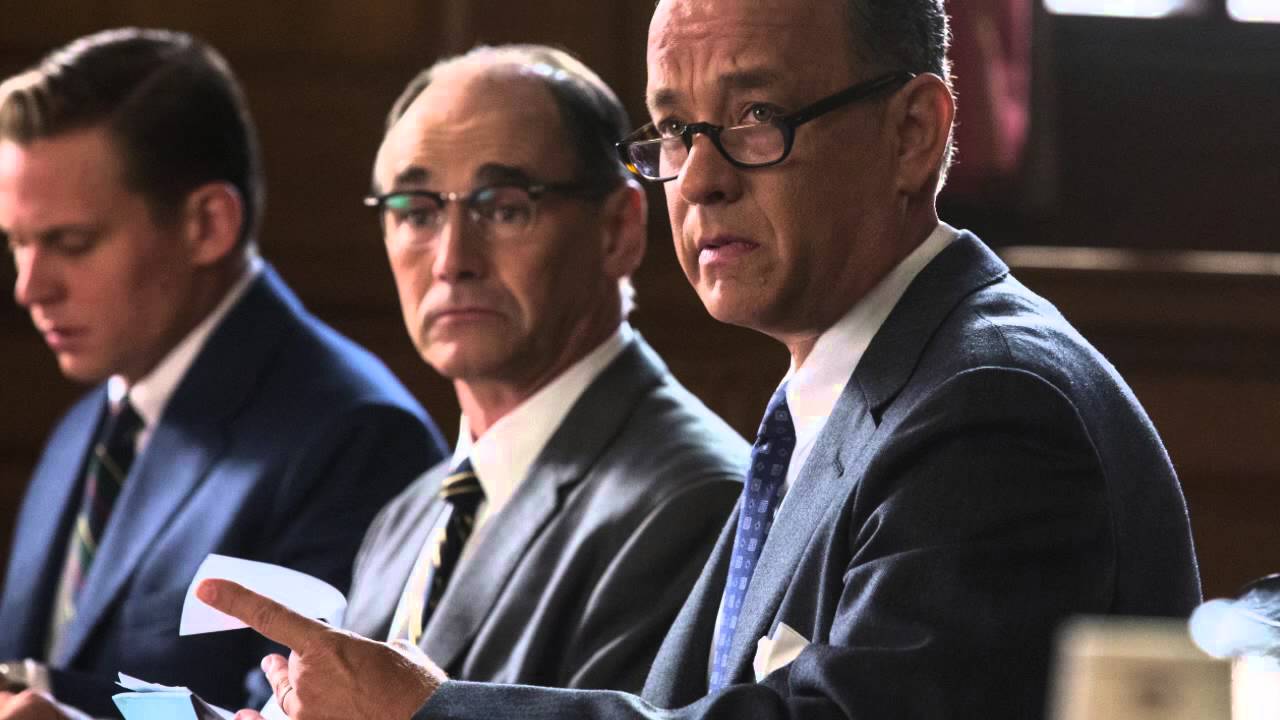 5. Sicario – Taylor Sheridan – This would be a surprise nomination, but sometimes the best screenplay of the year (Margin Call, The Messenger, etc) that has almost no awards love still gets in at the last minute.
6. Ex Machina – Alex Garland – The screenplay and movie are marvelous, but a nomination in this category is going to be difficult. Sci-fi is not always well received by the older voters.
7. Son of Saul – Laszlo Nemes, Clara Royer – There is usually room for a foreign film in this category. Son of Saul is clearly the foreign film of the year, but its lack of US distribution so far might hurt its chances at being a player for the awards outside of the Foreign Language Film category.
BEST ACTRESS IN A SUPPORTING ROLE
1. Rooney Mara – Carol – She and Vikander have some of the most extreme category fraud in recent memory. I don't think both will be properly be placed in lead. Mara gets the supporting nod/win.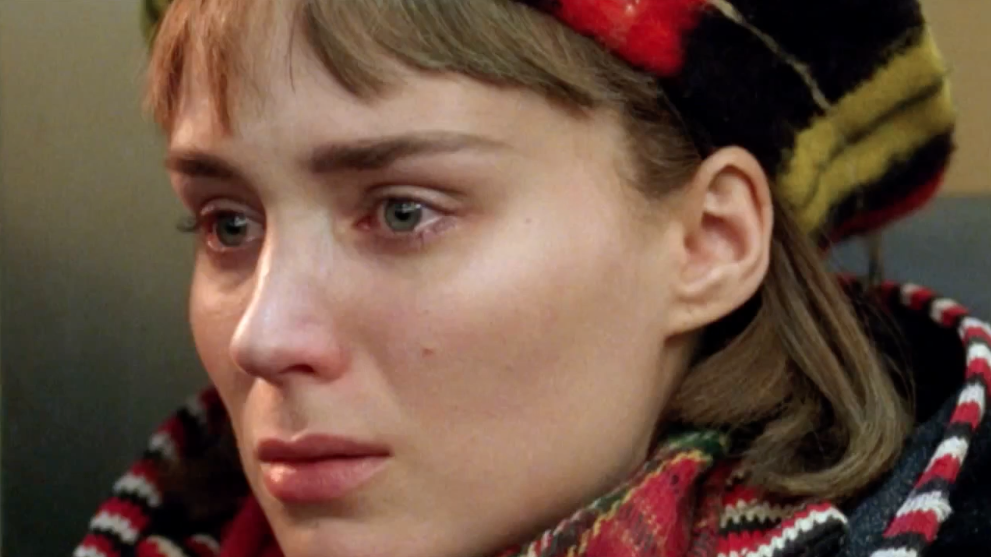 2. Jennifer Jason Leigh – The Hateful Eight – She has been snubbed throughout her underrated career, but playing in the Tarantino flick might finally be her ticket.
3. Kate Winslet – Steve Jobs – She is the classic also-ran. There is no chance this performance wins or even deserves to be in contention, but there is no chance she gets snubbed, either.
4. Helen Mirren – Trumbo – Mirren is one of those actresses that always gets in when she is in a popular movie. I am not 100% on this one since it is the same performance as she gave in Hitchcock, which she was snubbed for, but the Academy just loves her and these Old Hollywood movies.
5. Jane Fonda – Youth – Fonda hasn't been invited since 1987. It is about time she gets her name back in the fold.
6. Alicia Vikander – The Danish Girl – I have Vikander getting the lead nom, or else she would be placed #2 in this one.
7. Alicia Vikander – Ex Machina – She has the best chance of anyone to get a double nod after getting exactly that at the Globes. How much will the Academy take to this oddball sci-fi movie?
8. Rachel McAdams – Spotlight – McAdams is arguably the actress of the year, and this part is her best chance yet to get an Oscar nod. She will need to beat out one of the old veterans.
9. Joan Allen – Room – This is somewhat of a forgotten performance, but she has always been well-liked and these types of roles (Laura Dern last year, for instance) get nominated every now and again.
Annual Tommy Lee Jones – In the Valley of Elah Shocker Nomination – Julie Walters - Brooklyn
BEST ACTOR IN A SUPPORTING ROLE
1. Idris Elba – Beasts of No Nation – This seems to be the only slam dunk nomination for the Netflix original movie. Elba has been in and around the race for a few years now, and this is finally his ticket.
2. Christian Bale – The Big Short – Bale has been getting some category confusion, but he will settle into this category and get an easy nomination here.
3. Mark Rylance – Bridge of Spies – Rylance doesn't feel like a winner, but his nomination is about as secure as any actor in any category.
4. Michael Keaton – Spotlight – Keaton has gotten the shaft from almost everyone so far, except he did take a Best Actor award at one point. Maybe the category confusion is hurting him, but this is just one of those types of roles that will wind up getting in despite everyone finally writing him off and giving up on him.
5. Michael Shannon – 99 Homes – Shannon is one of our best actors, and this performance was on my shortlists last year even. It's good to know that my instincts still are solid sometimes.
6. Sylvester Stallone – Creed – Stallone should absolutely be one of the five, but he has to campaign for it. It would be a nice bookend for his career as Rocky. The movie is unfairly getting overlooked, though.
7. Mark Ruffalo – Spotlight – Ruffalo is one of the most well-liked actors around, and his performance is certainly the most difficult and scene-stealing in the movie. He just got a nom last year, so maybe he has to wait for another.
8. Jacob Tremblay – Room – This is as much category fraud as has ever existed. They never put male actors this young in the lead categories. The SAG nom is promising, but I think he loses out to the bigger names and personalities.
9. Tom Hardy – The Revenant – He hasn't had such a good run so far this season, but once audiences see The Revenant and fall for it, I think he has a good chance at stealing a last-minute nomination.
10. Paul Dano – Love & Mercy – Dano's performance has been heralded by a host of awards circuits as lead and supporting. Is this a broken record? Category fraud is rampant this year. He just feels way too similar to Daniel Bruhl in Rush, who got the important supporting noms, but got snubbed because of the category fraud and other more veteran actors.
Annual Tommy Lee Jones – In the Valley of Elah Shocker Nomination – Oscar Isaac - Ex Machina
BEST ACTRESS IN A LEADING ROLE
1. Brie Larson – Room – Larson is probably the frontrunner? I really don't know. This category is as stacked as it ever has been. Her performance is raw and deep, but for some reason those types don't normally take awards. The movie is popular enough for her to remain in the top spot for now.
2. Cate Blanchett – Carol – This seems like a fairly obvious nomination. Blanchett…another movie, another nomination. Unless Mara gets the lead nod and splits votes, she is getting in for sure.
3. Saoirse Ronan – Brooklyn – This is the best performance in contention, but she hasn't really been stacking up awards like she should be. If she takes the Globe and gets the rightful Best Picture nod at BAFTA, then she could gain frontrunner status.
4. Alicia Vikander – The Danish Girl – Vikander will probably go lead for this movie to open up the door for the double nom. This is either the classic Felicity Jones also-ran nom, or she is Reese Witherspoon in 2005. I haven't decided yet. The movie sucks, though, so she probably can't win.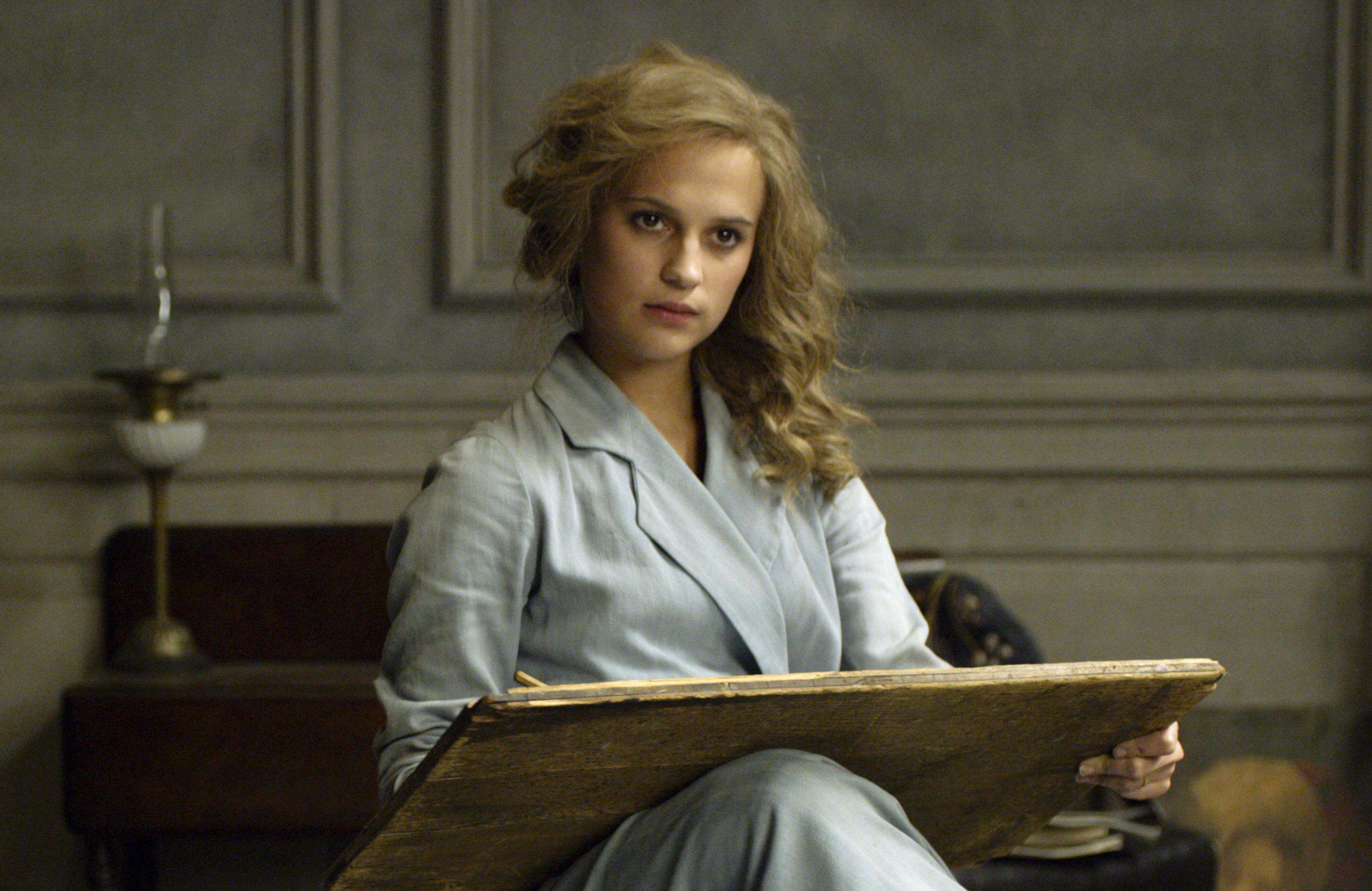 5. Jennifer Lawrence – Joy – The movie has been snubbed all over the place because it supposedly isn't all that good. Lawrence can withstand a bad movie and still get a nom, though. Just watch.
6. Charlotte Rampling – 45 Years – Rampling is an intriguing addition to this race because she is so rarely a player in American cinema, despite acting for about 50 years. She has shown up at the right moments so far, she just needs enough eyeballs on her movie.
7. Rooney Mara – Carol – Mara is right there trying to get into this category. I don't even know how these rules work anymore for situations like this. The category you receive more votes in is the category you get nominated for? I hope it doesn't end up being like Leo in 2006 and gets snubbed for the best performance of the year.
8. Helen Mirren – Woman in Gold – The SAG nom puts her in contention here. I can't see it happening, but weirder things have happened. Oh who am I kidding…she will probably score a double nom.
9. Charlize Theron – Mad Max: Fury Road – This would be one of the more bizarre nominations ever, but I would dig it. She has the support from a few key spots already.
10. Sarah Silverman – I Smile Back – Sarah Silverman Oscar nominee is just too weird, despite her SAG nom. But then again, Oscar-nominee Kristen Wiig, two-time nominee Jonah Hill, Oscar-winner Common, Trent Reznor, Juicy J, etc. sound weird too. I am rooting for her, but this seems like Jennifer Aniston in Cake. She will come up just short because not enough people sought out her movie or take her seriously quite enough.
Annual Tommy Lee Jones – In the Valley of Elah Shocker Nomination – Cate Blanchett - Truth
BEST ACTOR IN A LEADING ROLE
1. Leonardo DiCaprio – The Revenant – Leo has been notoriously snubbed by the Academy throughout his career. He has worked with every major director that the Academy loves, but it appears that Inarritu is finally his ticket to Oscar gold. If he loses, I will riot.
2. Michael Fassbender – Steve Jobs – This seems like a shoo-in nomination for one of our best actors. He nailed everything about Jobs, which is really not an easy task. Plus, he speaks Sorkin's words as well as anyone.
3. Johnny Depp – Black Mass – Depp is rarely overlooked when he tries. This is one of his best performances ever, and the physical transformation puts him solidly in the final five.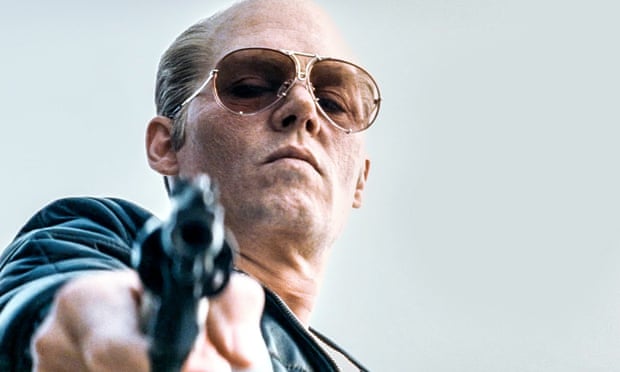 4. Eddie Redmayne – The Danish Girl – Speaking of physical transformations…two years in a row Redmayne gives the best physical performance of the year. If he gets snubbed, I will be shocked.
5. Bryan Cranston – Trumbo – This would be a bit of an upset, but I think Cranston has enough goodwill that he snags the last spot over two megastars. His performance is funny and dramatic, and movies about movies are always the Academy's thing.
6. Will Smith – Concussion – Smith normally would get in when he makes a movie like this, but this category is really full, despite none of them really being as transcendent as many years past.
7. Matt Damon – The Martian – Damon deserves a nom as much as anyone who has given a solo performance (Tom Hanks in Cast Away, for example), but he just isn't as popular with the Academy as he should be. This just feels all too similar to how his work in The Informant! was treated.
8. Paul Dano – Love & Mercy – I almost feel like Dano has a better shot at getting the lead nom over the supporting one. It would absolutely help his cause to choose one and do it quickly. It would be so cool for Dano to finally get in and not have it be for something where he was begging for it like There Will Be Blood.
9. Michael Keaton – Spotlight – If Keaton isn't announced with the supporting actors, I can already almost picture his name coming up here. It would be a shocker, but I wouldn't count him out.
Annual Tommy Lee Jones – In the Valley of Elah Shocker Nomination – Mark Ruffalo – Infinitely Polar Bear
1. George Miller – Mad Max: Fury Road – Miller has this thing seemingly wrapped up, but especially in the past half dozen years, the obvious directing winners have been losing to the Best Picture directors.
2. Thomas McCarthy – Spotlight – His direction is not going to win anyone over by itself, but being the director of the frontrunner gives him a great chance. A DGA win would all but end this race.
3. Ridley Scott – The Martian – He seems to be in for another nom and another loss.
4. Alejandro G. Inarritu – The Revenant – Inarritu has become as much of a favorite with the Academy as any director, American or not. This seems like an obvious nomination, just a year after his victory in the category.
5. Lenny Abrahamson – Room – This would be an interesting one, but I just feel like Room is so similar to Beasts of the Southern Wild that this nomination is almost expected at this point.
6. Todd Haynes – Carol – Haynes getting snubbed would be a shame, but he has yet to be mentioned in this category for even more flashy movies.
7. Steven Spielberg – Bridge of Spies – Spielberg is always a threat, but his movie just hasn't hit as hard as his past few.
8. Adam McKay – The Big Short – His movie is one of the ones to beat for Best Picture, but there is no chance McKay gets a Best Director nom, right?
9. Cary Fukunaga – Beasts of No Nation – If the Academy is ok with the instant streaming movie thing, then Fukunaga could make a run at that fifth spot. He deserves it for his work on such a difficult movie.
10. Laszlo Nemes – Son of Saul – Foreign directors have been popular choices in this category over the years. The lack of distribution might be his downfall, but I wouldn't necessarily count him out just yet.
11. John Crowley – Brooklyn – Crowley is a talented director, and with some BAFTA love, he could get the British vote quite easily.
The Predicted Ten
(I predict 7 will get nominated)
1. Spotlight (Thomas McCarthy) – It is the frontrunner at this point, but the ACE Eddie snub is troubling. Driving Miss Daisy is the last to win Best Picture without an ACE nom.
2. The Martian (Ridley Scott) – Its status is faltering a bit, but enough people saw it and loved it that it still warrants the #2 spot.
3. The Big Short (Adam McKay) – It is a movie of our times, and while its Best Picture nomination is secure, its chances of winning are almost zero.
4. The Revenant (Alejandro G. Inarritu) – I can't really see this movie getting left off, unless they really want to spread the wealth after Inarritu swept a year ago.
5. Carol (Todd Haynes) – This would be Haynes's first mention in this category, something that is almost ridiculous to say when he has Far from Heaven on his filmography.
6. Star Wars: The Force Awakens (JJ Abrams) – The box office and word of mouth are ridiculous, and if it gets snubbed from this category, there will be serious backlash.
7. Room (Lenny Abrahamson) – The movie doesn't stand much of a chance at winning, but its nomination is becoming more of a sure thing. It is the indie hit also-ran in the category that is becoming a yearly thing.
8. Mad Max: Fury Road (George Miller) – I don't know if there are enough industry members who would vote this with #1 as much as critics, but it is knocking at the door of that elusive action movie Best Picture nom.
9. Inside Out (Pete Docter) – If you told me six months ago that Inside Out would be on the outside looking in, I would have called you crazy. There seems to be a bit of hesitation with Pixar with The Good Dinosaur flopping.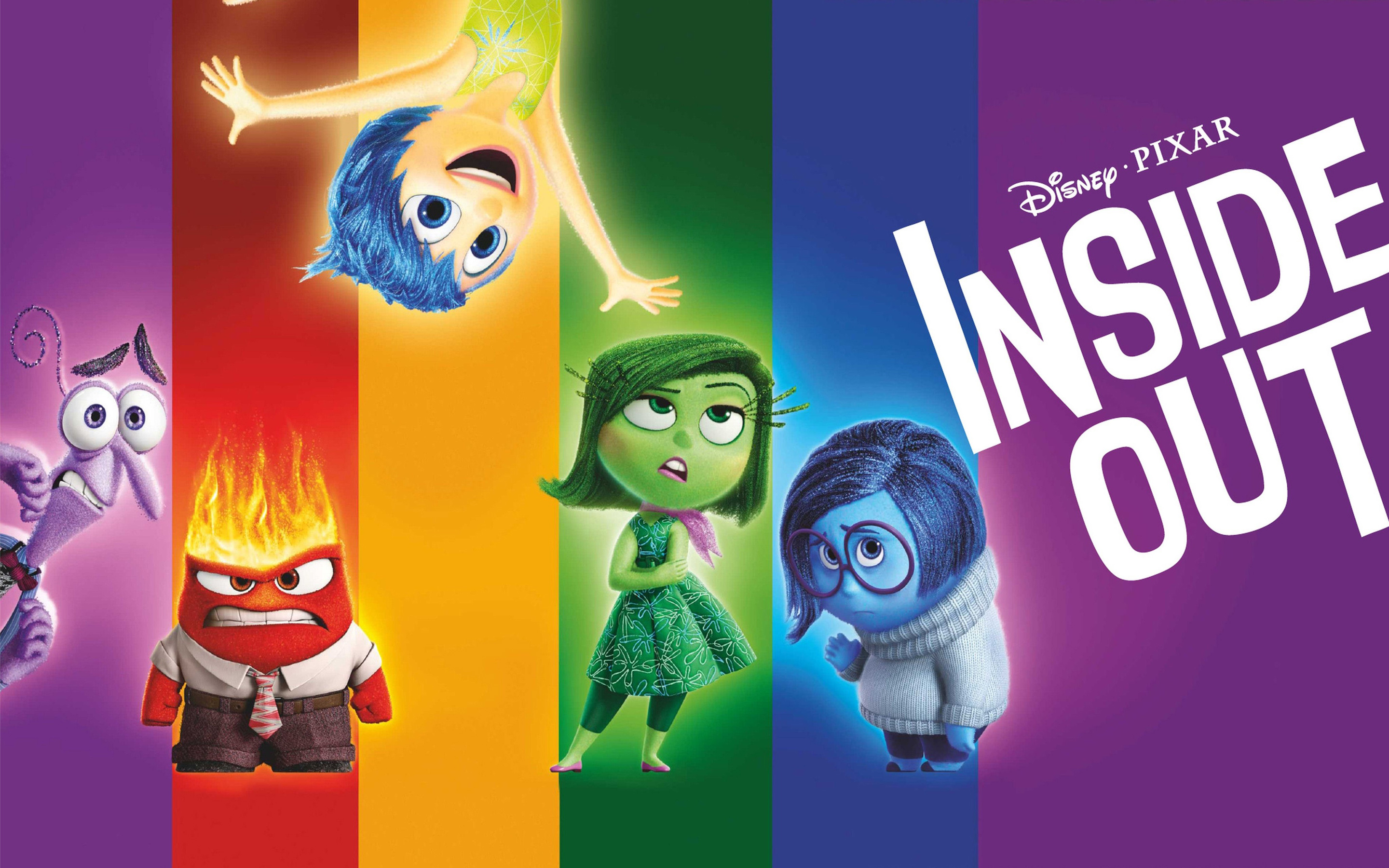 10. Bridge of Spies (Steven Spielberg) – Spileberg even got nominated in this category for War Horse, but I just can't see the first place votes for this one.
11. Straight Outta Compton (F. Gary Gray) – Its box office was huge, but the way the precursors have gone, this would be its only nomination. That hasn't happened since the 1930s.
12. Brooklyn (John Crowley) – It needs BAFTA domination to get into realistic consideration.
13. Trumbo (Jay Roach) – I still think this stands a decent chance at winning some awards if it gets in this category. It might have been too small and too slight to do so, but the Academy loves movies that are easy to take in.
14. Steve Jobs (Danny Boyle) – It isn't completely dead yet. They actors and filmmakers are too good to count out, but its steam has certainly dissipated.
15. Son of Saul (Laszlo Nemes) – It would be a major surprise at this point, but the word of mouth is so outstanding that it could take ones of those open spots. 5% of first place votes is quite a bit for a foreign film, though, and it isn't exactly a name like Michael Haneke directing…Nemes is actually a first-time director.
16. Beasts of No Nation (Cary Fukunaga) – The Academy really needs to accept that it is a Netflix original and instant streaming movie. All of the other awards circuits have taken to the format for TV and such, but if they can get over themselves, then this can still be a threat.
That's a wrap for the major categories! Check out the rest of the categories for your Oscar pool with the link above. And as always, stay tuned for our 8th Annual Oscar Challenge once the nominations are announced!