1. Billy Lynn's Long Halftime Walk - Simon Beaufoy, Jean-Christophe Castelli – This is absolutely the most Oscar-baited screenplay of the year. Former winner Beaufoy writes his version of a beloved book with former winner Ang Lee directing. It follows a group of soldiers recounting their experiences just before returning from war. Look for major awards play with this one.
2. Silence – Jay Cocks – Scorsese's movie finally appears to be coming out, and he has frequent collaborator Cocks with the screenplay. Marty's movies are always in the running in all categories, and this passion piece should be no different.
3. Indignation – James Schamus – This Philip Roth adaptation by the writer of Crouching Tiger seems to me like this year's An Education. If we believe his characters, then this could be a sleeper hit.
4. War Machine – David Michod – Michod is essentially 1-2 in his movies, with his hit being Animal Kingdom and his disappointment being The Rover. This Brad Pitt-starring political satire appears to be a return to form and a sure-fire awards magnet.
5. Love & Friendship – Whit Stillman – This Jane Austen adaptation has a wonderful cast and the always interesting Stillman at the helm. Screenplays based on Austen are not always what gets recognized, but this promises to have a bit more imagination than previous ones.
6. The Circle – James Ponsoldt – Ponsoldt has been a huge 4-4 in his films thus far, and with this Eggers adaptation, he got Tom Hanks, Emma Watson, John Boyega, Ellar Coltrane, and Patton Oswalt, among others. It sounds fascinating, and if it hits as much as it could, then this could be one of our major Oscar players.
7. The Seagull – Stephen Karam – This Chekov adaptation has a lovely cast and a plot that promises to lend a lot of room for the first-time writer to shine.
8. Sully – Todd Komarnicki – This Clint Eastwood film has Tom Hanks as a pilot who is a hero for landing an aircraft on the Hudson River during a big storm. Sounds a bit like Flight meets Captain Phillips. Sounds like…Oscar?
9. The Zookeeper's Wife – Angela Workman – This Nazi-era story of zookeepers who saved hundreds of humans and animals during an invasion gets Nika Caro as director, whose Whale Rider and North Country were popular with the awards circuits a decade ago. This sounds like a winner with Jessica Chastain and Daniel Bruhl as the headliners.
10. The Light Between Oceans – Derek Cianfrance – This might be more out of principle than actual probability, but Cianfrance deserves a movie to hit big with the Academy. This is an adaptation for once, and it has Alicia Vikander and Michael Fassbender as spouses trying to raise an abandoned baby in a remote Australian town. I want so much for this to be great.
11. Nocturnal Animals – Tom Ford – Ford's A Single Man was a surprise hit back in 2009, and this adaptation sounds like a complicated mystery-drama with a lot of room for him to dress it up. Having Jake Gyllenhaal, Michael Shannon, and Amy Adams doesn't hurt either.
1. The Founder – Robert D. Siegel – The writer of The Wrestler gets soft-hearted The Blind Side director John Lee Hancock to take control of his movie about the founder of McDonald's. Oh, and it is Michael Keaton, who has been on a role since a return to real acting. Look for the Oscars to swoon over this one.
2. La La Land – Damien Chazelle – Chazelle, hot off the massive indie hit Whiplash, find himself directing an original musical with his next film, starring Ryan Gosling, Emma Stone, and Oscar-winners JK Simmons(!) and John Legend. It is a July release, but still. It sounds just perfect.
3. The Great Wall - Thomas Tull, Max Brooks, Tony Gilroy, Carlo Bernard, Doug Miro – This Matt Damon-starring Yimou Zhang American film sounds like it has major potential. It is a mystery about the construction of the Great Wall of China, and I can't wait to know more. Tony Gilroy being involved in the writing assures that it can be as great as it sounds.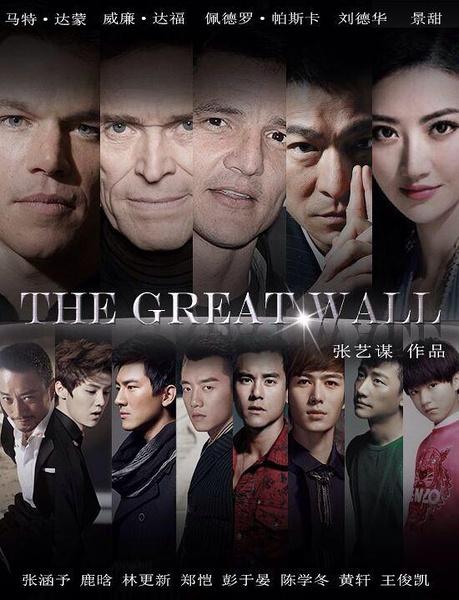 4. Dheepan – Jacques Audiard, Thomas Bidegain, Noe Debre – It has been a bit since we have had a foreign film in the running in the screenplay categories, and who better than A Prophet-director Jacques Audiard to break the streak. It took top prize at Cannes last year, so we know it at least has a following already.
5. A Monster Calls – Patrick Ness – This movie sounds a bit like Where the Wild Things Are or Pan's Labyrinth. Either way, it could be a magical film that sweeps Oscar voters off their feet. Director JA Bayona is also coming off the popular The Impossible, so this first-time writer must have had quite the screenplay to pull him in, as well as actors like Liam Neeson and Felicity Jones.
6. Untitled WWII Film – Steven Knight – Robert Zemeckis is a tough sell these days, but the nominated writer of Eastern Promises poses a potential to return to form for him. Brad Pitt and Marion Cotillard as intelligence agent and potential Nazi lover? Yes please.
7. 20th Century Women – Mike Mills – Mills won over audiences with the overrated Beginners, but his next movie sounds much more likable. It follows three generations (Elle Fanning, Greta Gerwig, Annette Bening) of love-searching in SoCal. I like the movie's potential.
8. The Whole Truth – Nicholas Kazan – Courtroom dramas are not always an easy play in the screenplay categories, but the good ones turn heads. Elia Kazan's son also got Frozen River filmmaker Courtney Hunt to direct a solid cast as well. Keep an eye out for this one.
9. Deepwater Horizon – Michael Matthew Carnahan, JC Chandor, Matthew Sand – Sadly, Chandor is no longer attached to direct this one, but Peter Berg can make a good film. It is about the famed 2010 oil spill that was the largest in US history.
10. Christine – Craig Silowich – This is the story of Christine Chubbuck, who committed suicide on live television in the 1970s. There isn't a whole lot of filmmaker pedigree with this one, but it could be Network-esque and stars Rebecca Hall and Michael C. Hall.
11. The Promise – Terry George, Robin Swicord – George really let us all down with his flop Reservation Road coming off Hotel Rwanda, so I won't get too excited about this one. It does have Oscar Isaac, Christian Bale, and The Walk's Charlotte Le Bon in a love triangle at the end of the Ottoman Empire. So…yeah I just got excited. Damn.
12. Loving / Midnight Special – Jeff Nichols – The former is about race relations in the 1950s with Joel Edgarton and Michael Shannon, and the latter comes out in a couple months and is some sort of family sci-fi movie. Nichols is the genius behind Take Shelter and Mud, so both of these deserve our undivided attention.
13. A United Kingdom – Guy Hibbert – Hibbert is a popular TV writer, and he got Amma Asante, director of Belle, to make this British film about controversy surrounding race relations in 1940s London. Rosamund Pike and David Oyelowo. I'm there.
14. Una – David Harrower – The nominees in this category are not always Oscary, so this passionate thriller with Rooney Mara by an inexperienced team could sneak in. It sounds fascinating and I can't wait to hear more about it.
15. LBJ – Joey Hartstone – Rob Reiner directs a movie with Woody Harrelson as President Johnson. Dude…
16. Hacksaw Ridge - Gregory Crosby, Andrew Knight, Robert Schenkkan, Randall Wallace – Andrew Garfield stars as an Army medic in WWII who refuses to kill. The writing team is intriguing, and it has Oscar-winner Mel Gibson behind camera. It sounds terrific, but we'll see how the screenplay competes compared to his other films.
17. Untitled Howard Hughes Film – Warren Beatty - This movie wrapped years ago, but Warren Beatty takes forever in post-production. It is about Hughes in his later years and the affair he had with a young woman, played by Taissa Farmiga (I think…hard to tell when details are kept this far under wraps). It could be great or an absolute disaster. I haven't decided yet. I'm hoping the last 18 years have been good to him and that we aren't going to experience another Town and Country.
BEST ACTRESS IN A SUPPORTING ROLE
1. Charlotte Le Bon – The Promise – Le Bon was one of the highlights of The Walk, and this seems like the film that could be her real break out, playing with Bale and Isaac. Even in his bad movies, Terry George is great with his actors.
2. Katey Sagal – Bleed for This – I will keep talking about this movie until it comes out. A boxing movie starring Miles Teller and directed by Ben Younger (Boiler Room). Sagal plays Vinny Pazienza's mother in this true story, which should provide a ton of great scenes for the underused veteran actress.
3. Kristen Stewart – Billy Lynn's Long Halftime Walk – Stewart won over critics with her terrific performance in Clouds of Sils Maria, so getting Ang Lee as her next director promises to take her to the next level. She has been award-worthy in the past (yes, she really has), but has got to be her most high-profile Oscar role yet.
4. Emma Greenwell – Love & Friendship – The Shameless actress got an important role in the Austen adaptation, which, judging from the description, is a part that will give a lot of room for the inexperienced actress to shine.
5. Laura Linney – Sully – It appears that Linney, not nominated since 2007, plays with wife of Hanks's lead in Eastwood's movie. She was great in her last collab with Clint in Mystic River, so maybe this one she will get in instead of her supporting co-star. This time, she will be competing with Anna Gunn.
6. Saoirse Ronan – The Seagull – Fresh off her second Oscar nom, she gets an actor-friendly director and a character that will let her draw on her innocence and talent to outshine a really strong cast.
7. Taissa Farmiga – Untitled Howard Hughes Film – If she is actually the young woman in question in the movie description, then I love her chances. She is every bit as talented as her mother.
8. Tessa Thompson – War on Everyone – Coming off Creed, Selma, and Dear White People, Thompson is one of those inevitable future stars. Being directed by the up-and-coming John Michael McDonagh might be a perfect storm that takes her all the way to the ceremony. Plot details are thin, so it depends on the size of her part.
9. Rachel Weisz – The Light Between Oceans – I am not sure about her role in Cianfrance's drama, but it has now been 11 years since her only nom/win, which was really her only time ever in contention. It is time for that to change.
10. Rooney Mara – The Secret Scripture – Mara is going to be in and around the awards consistently now. She has a bunch of movies coming out. She plays the younger version of Vanessa Redgrave's old woman reliving her stay in a mental hospital. It is also directed by Oscar favorite Jim Sheridan. Either could be leading or supporting, but judging from Carol, the younger is almost certainly going supporting.
11. Laura Dern – The Founder – She got a surprise bone thrown to her for Wild, so that proves that she is still in the Academy's consciousness. She plays Keaton's wife in this, which will undoubtedly provide room for the always underrated Dern to maybe snag another nom.
12. Elle Fanning – 20th Century Women – Fanning is set to have a big year, and this seems like her most sure-fire hit. She could totally outdo the oftentimes understated Gerwig and Bening in this multiple character drama, and if she does, then a nom seems very possible.
13.
Jennifer Jason Leigh – LBJ –
She plays Lady Bird in Rob Reiner's biopic of LBJ. Two noms in a row? I'm not that lucky.
14. Shailene Woodley – Snowden – She plays Edward Snowden's girlfriend in Oliver Stone's drama, which has to have anyone who knows both parties intrigued. What could Stone possibly do with Woodley? If she breaks her normal persona, then I have to think that awards will come her way, especially if Allegient doesn't suck as hard as Insurgent did.
15. Kara Hayward – Manchester by the Sea / Paterson – Kenneth Lonergan is directing the Moonrise Kingdom star Hayward in the first tough drama, and Jim Jarmusch directs her in the second opposite Adam Driver. She is going to break out this year; it just depends on which film.
16. Julia Roberts – Money Monster – The trailer looks a bit loony and over-the-top, but Jodie Foster is a capable director, and she definitely seems to have the soul part of the movie with George Clooney and Jack O'Connell as the showy leads. I can't think of a more Golden Globes-begging movie than this.
BEST ACTOR IN A SUPPORTING ROLE
Steve Martin – Billy Lynn's Long Halftime Walk –
He is one of the most obvious "how have they never been nominated?" actors out there. For the first time in many years, he has a part in a movie of substance by an Oscar favorite. My hopes are high.
2.
Ben Mendelsohn – Una –
He has been doing great work for a few years now, and playing the mysterious antagonist opposite Rooney Mara should be a showcase role for him.
3. John Boyega – The Circle – Fresh off Star Wars, Boyega has one of the most important roles in Ponsoldt's next film. He has the talent to become a perennial nominee. We shall see how this one goes, but I expect greatness.
4. Andy Lau – The Great Wall – Zhang's first American film still has one of the more notable Chinese actors in the business. I expect Lau to be in his element, and he could very well get one of the rare Asian acting nominations by the Academy.
5. Adam Driver – Silence – It is time for Driver to be nominated. He is a scene stealer in every film and TV show in which he appears, so being directed by Scorsese should be an absolute treat. He and Garfield might both be lead, but Daniel Day-Lewis was originally cast in the part that went to Liam Neeson, so I have to think that Neeson's role will be billed as the lead.
6. Peter Sarsgaard – The Magnificent Seven – Details on Antoine Fuqua's remake of the classic western are thin, so this is just a gut feeling that the underrated actor will outshine the otherwise predictable cast.
7. JK Simmons – La La Land – His last time working with Chazelle resulted in one of the easiest Oscar wins in decades, so this seems like a pretty safe bet that he will be great under his tutelage again.
8. John Carroll Lynch – The Founder – He plays Mac McDonald in the film about founding of his restaurant. He has always been under the radar, so maybe a very Oscary film like this will be his ticket into the big time.
9. Willem Dafoe – The Great Wall – It's been 16 years since the last nomination for Dafoe. This is the type of movie and role that could land him back in the running. He hasn't really been a threat for any awards since Shadow of the Vampire, in fact.
10. Daniel Bruhl – The Zookeeper's Wife – He might be lead, but given the 2015 nominees, who knows where they will place people now? He very nearly secured a nomination for Rush a couple years back, so it would not be a stretch for him to get in for a potentially buzzed film like this.
11.
Jeffrey Donovan – LBJ –
He plays JFK. A lot of times, the juiciest real life roles are not the ones that are recognized because it just turns to caricature, but Donovan has always been subtle enough that this could work out extremely well.
12. Keith Stanfield – War Machine – He is one of the most interesting young actors. You might remember him from Dope, playing Snoop in Compton, and Short Term 12. I have to think that his part in this movie will be something special. He chooses his roles wisely.
13. Michael Shannon – Loving / Nocturnal Animals – He was just left off in 2015 for 99 Homes. These two films, one of which being with frequent collaborator Jeff Nichols, should keep him in the running for another awards season.
14. Corey Stoll – The Seagull – He plays a writer and Annette Bening's lover in the Chekov play. He is a scene-stealer in most movies and in House of Cards. If he can be the standout, as he was in the Midnight in Paris cast, for example, then this will become very possible.
15. Tom Hanks – The Circle – The Academy has been off Hanks for a while, but this movie sounds like one of his cooler roles in years. He rarely takes parts that are not leads, so this could be a refreshing return to actually embodying a character, rather than just playing real life characters as Tom Hanks.
16. Tracy Letts – Indignation – He really is more known as a playwright, but he can certainly hold his own as an actor. This movie promises to be one of the best of the year, and he also has Elvis & Nixon and Christine to keep him in the back of our minds throughout the year.
17. Michael C. Hall – Christine – Hall has yet to really have that movie role to break him out of his Dexter typecast, but playing Christine Chubbuck's crush and potential reason for her public suicide, he very well might steal the movie/year.
18. Christian Bale – The Promise – Bale just received another nomination for The Big Short, and I can see him as a yearly contender as we go forward. It all depends on if this is good Terry George or bad Terry George. Bale will bring it either way.
BEST ACTRESS IN A LEADING ROLE
1. Jennifer Aniston – The Yellow Birds – She plays the mother of a tortured Iraq soldier in the movie by the director of 2013 critic favorite Blue Caprice. She had to have been #6 for her brilliant performance in Cake, so we know that voters have finally accepted her as a true dramatic actress. This might be her time.
2. Lupita Nyong'o – Queen of Katwe – She is a previous Supporting Actress winner, so a Best Actress nomination seems like the next step for the young talented actress. She plays in actor-friendly Mira Nair's film about a young Ugandan girl who attempts to become a world chess champion. She reportedly plays the always awards-baity mother role.
3. Jennifer Lawrence – Passengers – She got in for Joy, so we can expect her to be nominated for everything. This is a Christmas-release sci-fi film by nominee Morten Tyldum. Sounds like a hit.
4. Chloe Grace Moretz – Brain on Fire – She is one of the best young actresses out there, and in this true story, she plays a girl on the brink of insanity. The director is largely inexperienced, but that is not always an issue. Remember Benh Zeitlin?
5. Meryl Streep – Florence Foster Jenkins – She is in that mode of being nominated for everything as well. In this true story by Stephen Frears, she plays an old woman who tries to become an opera singer despite a terrible voice. I can only imagine how the older voters will flock to this probable piece of fluff.
6. Alicia Vikander – The Light Between Oceans – She plays the wife role in Derek Cianfrance's drama. It worked out well for Michelle Williams in Blue Valentine. Plus, Vikander is on quite the hot streak right now.
7. Amy Adams – Nocturnal Animals – She is one of the most beloved actors in the business, so a complicated role like this should be an easy sell. She is normally supporting, but this sounds like she is definitely the focus of the Tom Ford film.
8. Emma Watson – The Circle – The movie sounds very Oscar buzz worthy, and she is the lead. Watson is supremely talented, and she probably should have a nomination already for Wallflower. Maybe Ponsoldt can take her to new heights and break the predetermined Harry Potter typecast.
9. Jessica Chastain – The Zookeeper's Wife – Chastain is always doing great work, and in Niki Caro's uplifting film, she should have plenty of room to show off her range.
10. Emma Stone – La La Land – Chazelle's musical could not have a more interesting cast. We already know of her chemistry with co-star Ryan Gosling. If the movie is a massive hit, then expect them all to get swept in with the waves.
11. Kate Beckinsale – Love & Friendship – She rarely is put in a position to really showcase her obvious talents, but in Whit Stillman's Austen adaptation, she will certainly be given room to shine through.
12. Rebecca Hall – Christine – The only reason I don't predict the underrated actress higher is the movie just might not be big enough. It premieres at Sundance, so we will know of its merit and distribution soon. The role has got to be the most awards-friendly of any this year.
13. Ruth Negga – Loving – The new face Ethiopian actress plays opposite Joel Edgarton in Jeff Nichols's story of an interracial couple who were arrested in the 1950s. There's always a newcomer…
14. Sasha Lane – American Honey – The first-time actress secured the lead in Fish Tank director Andrea Arnold's coming-of-age tale. There's always a newcomer…
15. Vanessa Redgrave – The Secret Scripture – She might be supporting, but it doesn't matter. The role as an old mentally ill woman is a dream role for the former winner who hasn't been nominated in almost 25 years.
16. Annette Bening – 20th Century Women / The Seagull – She seems to have a great year every 5 years or so, and this is definitely another potential one for the previous nominee. Both of these roles sound great for her, but we will have to see how she is billed in both.
17. Cynthia Nixon – A Quiet Passion – I mentioned this role last year, but it was delayed for some reason. It is a Terence Davies movie about Emily Dickinson, which is one of those potentially iconic roles for an actress who is mainly known for TV. I want to see how this develops.
18. Marion Cotillard – Untitled WWII Film – She plays the potential Nazi spy opposite Brad Pitt in Robert Zemeckis's romantic war thriller. When she makes a movie, it should be expected that she will be in the discussion.
19. Rooney Mara – Una – If the movie is big enough, then she could easily secure a nomination. She might be splitting votes with herself, though, with potentially five lead roles scheduled for 2016.
BEST ACTOR IN A LEADING ROLE
1. David Oyelowo – A United Kingdom – The actor who was snubbed for Selma is back with a couple really strong roles in 2016, chief of which is playing a Botswana prince who marries a white woman in the 1940s. He also has Queen of Katwe with Lupita Nyong'o, so he will certainly be in the running and probably capitalize on the diversity controversy within the Academy.
2. Michael Keaton – The Founder – He was somehow ignored all year for Spotlight, so maybe the next year they will put him back in the race. Playing in a true story by John Lee Hancock is about as awards-begging as any role.
3. Woody Harrelson – LBJ – I hope this happens. He plays the title character in Rob Reiner's film. It sounds like the perfect casting.
4. Joe Alwyn – Billy Lynn's Long Halftime Walk – He plays the title character in Ang Lee's Oscar frontrunner. That does not always lead to nominations, especially for first-time actors, but this is just a hunch.
5. Liam Neeson – Silence – Whether he is lead or supporting, I have to think that Scorsese can return him to form and return him to the Oscars for the first time since Schindler's List. It was previously supposed to be Daniel Day-Lewis, so we know there is a lot to chew on.
6. Chris Pratt – Passengers – He plays opposite Jennifer Lawrence in the Tyldum sci-fi film. He has yet to make waves as an actor, but this promises to be his first step into critical acting.
7. Logan Lerman – Indignation – If the movie really is this year's An Education as I suspect it could be, then he could easily own the movie and secure a rare young actor nomination in this category.
8. Andrew Garfield – Hacksaw Ridge – He has this Mel Gibson movie as well as Scorsese's Silence. In Hacksaw Ridge, he plays a medic who refuses to kill and causes waves of controversy and notoriety. Garfield can own a role like this.
9. Tom Hanks – Sully – He plays the title character in the Eastwood movie. Even in Clint's weaker films, he still does wonders for his actors. He can take Hanks back to the ceremony without too much trouble.
10. Warren Beatty – Untitled Howard Hughes Film – If the movie really is released, he will be a threat for sure. Whenever he is in complete control of a film, it is usually a major Oscar player.
11. Colin Firth – Untitled Donald Cowhurst Film – He is playing Cowurst, a man who attempted to win a 1968 globe-spanning yacht race. It is directed by The Theory of Everything director James Marsh. It sounds like a potential awards magnet.
12. Joel Edgarton – Loving – The movie is going to be one of the ones that should be remembered in the year's end, but it just depends on how similar it is to A United Kingdom. Edgarton is ready for a nomination. He was deeply underrated last year in Black Mass.
13. Miles Teller – Bleed for This – He plays in a true boxing story of a World Champion trying to make a comeback after a nearly deadly car accident. He should have won gold for Whiplash, but he was not nominated. Boxing might be the easiest route for him to get invited to the show.
14. Ryan Gosling – La La Land – He has somehow been really underrated by awards circuits, despite always giving strong work. Damien Chazelle's film should give him a lot of room to show off his physicality, which is always underrated in his roles.
15.
Brad Pitt – War Machine –
Michod should direct Pitt to do things that he has never done before, which is always welcome for such a public figure. He is rarely singled out in a cast, but if he really is the lead in this one, he should be able to take over the screen.
16. Michael Fassbender – The Light Between Oceans – Fresh off a nomination for Steve Jobs, Fassbender is becoming one of the most reliable actors in the business. Derek Cianfrance should give him room to really show off his dramatic talents.
17. Oscar Isaac – The Promise – It seems pretty strange that he isn't a nominee yet. He is maybe the best actor in the world currently, and he is ridiculously consistent. James Ponsoldt could be his ticket to the ceremony. Wow…Star Wars made a strong appearance on these predictions.
18. Matthew McConaughey – Gold / Free State of Jones – The previous is a Stephen Gaghan film about searching for gold in Indonesia, and the latter is a Gary Ross Civil War film that looks terrific. He really has been on fire since his win for Dallas Buyers Club, so I would not be shocked if he gets singled out this year once again.
19. Matt Damon – The Great Wall – He just got nominated for The Martian, and this seems like much more of an Oscar-friendly movie than that was. He also has the new Bourne film coming out, so he will remain in our minds throughout the year.
20. Jake Gyllenhaal – Nocturnal Animals / Demolition – The former seems like a pretty safe Oscar movie, and the latter looks a bit weird, but it would be unwise to bet against a Jean-Marc Vallee movie any time soon. He still only has that one nomination 11 years ago. Weird…
21. Joseph Gordon-Levitt – Snowden – I am do not have complete faith in this movie, but Joseph Gordon-Levitt is one of the most consistent actors out there and one of the best to not have an Oscar nom. Whether he can carry a film is debatable, but Oliver Stone really pushes his actors out of their comfort zone. We might be far enough removed from Citizenfour for the Academy to accept another take on the story.
1. Ang Lee – Billy Lynn's Long Halftime Walk – He has won twice, but he can approach rarified air by winning a third. How crazy would it be if he did win for a third time and have none of them won Best Picture?
2. Martin Scorsese – Silence – Scorsese gets Picture-Director nominations for all of his movies nowadays, and his passion piece that he has been working on on-and-off since 1991 should be no different.
3. Damien Chazelle – La La Land – His previous film got nominated everywhere except in this category. The Academy loves their musicals, so if it is a good one, this nomination should come without too much trouble.
4. JA Bayona – A Monster Calls – He is one of the borderline rising stars in the industry. His directions are complex, even when the material may not be. His fantasy film will give him the platform to show off what he can really do.
5. Yimou Zhang – The Great Wall – Zhang has not been nominated, but his films color the arts and techs categories consistently. This film will be his stepping stone into the major categories.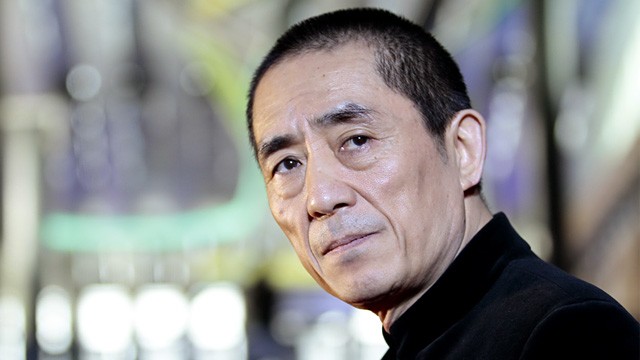 6. John Lee Hancock – The Founder – He is not all that talented of a director, but the voters love his movies. He directed The Blind Side to a Best Picture nomination for crying out loud.
7. David Michod – War Machine – Michod has a real style about him, but this movie will require him to scale back the darkness, it appears. That can work wonders for the right director.
8. Warren Beatty – Untitled Howard Hughes Film – Even if the film is not as good as it could be, his direction could still find a way to sneak in. He is somewhat of a living legend making, presumably, his swan song film.
9. Jeff Nichols – Loving / Midnight Special – If one of these movies hits, then I would not be surprised at all if the Academy recognized him. His films have been knocking at the door, but none of them have broken through just yet.
10.
Mel Gibson – Hacksaw Ridge –
He is a previous winner, so we have to pay attention. It probably won't be the best movie, but there is probably a portion of the Academy that is itching to validate them giving
Braveheart
Best Picture 21 years ago.
11. Niki Caro – The Zookeeper's Wife – She is not the most consistent director, but this is very Academy-friendly material she is working with. The Whale Rider was an underrated showcase of what kind of talent she has.
12. Robert Zemeckis – Untitled WWII Film – He has only really broken through for his Best Picture-winning Forrest Gump, but he is capable of making great films. Brad Pitt and Marion Cotillard being his leads will undoubtedly help his cause and make his film look better than it probably ought to.
13. Jacques Audiard – Dheepan – Audiard is a very talented director, and given the fact that his film took Cannes in 2015, it is definitely possible that he can take American audiences the way he took festival members. His film A Prophet was one of the more beloved foreign films of the last 10 years.
14. Clint Eastwood – Sully – His last film was only nominated for Best Picture, but that broke a five film nomination-less streak for him. This seems absurdly Oscary, but that might work against him. Invictus, Hereafter, and even Jersey Joys were largely forgotten or ignored by year's end.
15. Amma Asante – A United Kingdom – The performances will likely highlight the film, but only sometimes do great actors carry the director to nominations. The Belle director will likely put her stamp on the film and dress it up nicely, though.
16. Tom Ford – Nocturnal Animals – The movie is more of a thriller, so, depending on how much fashion spin Ford puts on it, he could be one of the ones to watch in the category.
17. Derek Cianfrance – The Light Between Oceans – He probably doesn't stand too much of a chance unless the movie is a real gut-wrenching can't-miss. He proved with The Place Beyond the Pines that he is capable of something more than minimalism.
18. Terry George – The Promise – I hold out hope for this film, as foolish as that may be. George can really bring audiences to their feet, and he has the cast and writing partner (Benjamin Button's Robin Swicord) to make this movie really work.
19. Terrence Malick – Knight of Cups / Voyage of Time / Untitled Music Film – He has maybe three or maybe no movies coming out this year. Who knows, honestly? His last film was ignored, but the one before was nominated in all relevant categories and won Cannes. If I were smart, I would bet on the unlikely with Malick. That is probably him getting a Best Director nom for his documentary Voyage of Time and Brad Pitt getting a Best Actor nom for being his narrator.
The Predicted Ten
(I predict 9 will get nominated)
1. Billy Lynn's Long Halftime Walk (Ang Lee) – It has all the makings of an Oscar juggernaut. I will be shocked if this movie isn't one we are talking about in 12 months.
2. The Founder (John Lee Hancock) – This is a very safe bet to be in the running, but then again I thought Saving Mr. Banks would have been too. Hancock is sort of a hack, but I have to have one safe bet.
3. Silence (Martin Scorsese) – This movie to me seems like it is more Scorsese tapping into his Last Temptation of Christ category rather than his more Oscar friendly movies, but he can really put out anything and voters will flock to his support.
4. The Great Wall (Yimou Zhang) – Zhang's movies are so popular. If he had made a couple of his previous features in America, then I guarantee that he would have already broken into this category. He has much more pedigree at this point than say Chan-wook Park had before he made Snowpiercer.
5. La La Land (Damien Chazelle) – The movie does sound goofy and light, but I am sure The Artist did too before it premiered at Cannes. Plus, this is made by a previous nominee. I have to think that Chazelle making a rare original material musical will be anointed.
6. War Machine (David Michod) – I overhyped The Rover a couple years ago, but I really think this one has a much better chance at hitting in the States. I mean, Brad Pitt. Plan B. It's in.
7. Sully (Clint Eastwood) – The uplifting true story seems so Oscar friendly that I feel like it is almost destined to fail, but Eastwood is ridiculously consistent, despite what recent Academy voters have shown. I love this movie's chances.
8. A Monster Calls (JA Bayona) – This movie appears to be one where the direction has a better shot at being nominated than the film itself, but with the current rules, it is going to be difficult for there to be a split like that again. Bennett Miller was obviously the exception.
9. A United Kingdom (Amma Asante) – There is always very British film in the mix, and that absolutely appears to be this film in 2016. David Oyelowo and company should be able to elevate this film to the top of the BAFTA voting consciousness.
10. Untitled WWII Film (Robert Zemeckis) – It is the average Academy voter's favorite war and favorite subject (Nazis). Zemeckis is aching for a real comeback. After The Walk, let's hope he has learned to dial back the CGI and make a more authentic film.
11. Loving (Jeff Nichols) – I can't think that this and A United Kingdom will get in, considering the similar subject matter, but it is possible. I would not be surprised at all if they flip-flop spots once we see a couple trailers.
12. Untitled Howard Hughes Film (Warren Beatty) – Let's just see if this movie even comes out before overreacting too much.
13. Dheepan (Jacques Audiard) ­­– Amour is the only foreign film to break into this category since the new rules came out. Can Audiard follow suit with his Cannes winner?
14. The Zookeeper's Wife (Niki Caro) – This is another case of the Academy loving their Nazis. If we believe the seemingly bizarre story then this could emerge as one of the favorites.
15. Nocturnal Animals (Tom Ford) – Most would argue that this is not a Best Picture worthy story, but let's be honest…Mad Max: Fury Road was nominated. Anything is possible.
16.
The Light Between Oceans (Derek Cianfrance) –
This movie needs to really blow audiences away and start the season off right by getting nominated in all relevant categories at the Spirit Awards in early December.
17. The Promise (Terry George) – I don't know what else I can say about this movie. Details are still pretty minimal, and I have not read one word of hype on it yet. I hope it stays under the radar until its release.
18. Deepwater Horizon (Peter Berg) – It is a fairly high profile project, but Berg kinda botched hyped projects Lone Survivor and The Kingdom. But then again, they were widely beloved somehow. I just fear for the project since Chandor stepped down as director.
19. Hacksaw Ridge (Mel Gibson) – I would love for this to be great and for it to be recognized, but my faith in the project is definitely subdued. It sounds terrific, but Gibson is more than capable of screwing it up or making it over-the-top.
20. Indignation (James Schamus) – Once again, this year's coming-of-age story that could very well be another case of Brooklyn or An Education, minus the British backing. It is going to need to be The Perks of Being a Wallflower and then some. It has the potential. Let's see if Schamus is as good of a director as he is a writer.
That's all I have! I love writing my first predictions article. It is before any of these movies are heard from or sometimes even completed. Did I miss anything? What is on your 2016 radar? Let me know!