The Kansas City Royals have put together one of the best two year stretches any franchise could wish for. Now that they have reached the highest pinnacle, will they be able to make it three years in a row?
Last Season
My 2015 Prediction: 1st in AL Central, win World Series
2015 Results: 95-67, 1st in AL Central, won World Series
I was so upset that I never got around to writing my 2015 preview article for the Royals, especially after I they won it all. I think I may have been the only person to correctly predict KC reaching the World Series again, let alone win it. There was something special about that team that showed they still had something to prove. They sure proved it! And I totally nailed it!
2016 Additions / Subtractions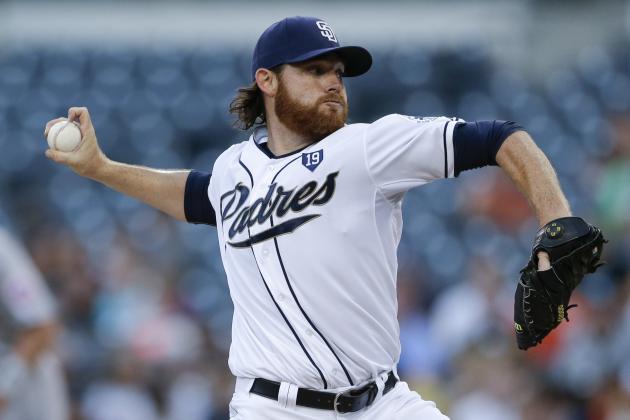 The Royals brought in two rent-a-players at the Trade Deadline last season that helped propel them to the title. Both of those players, Johnny Cueto and Ben Zobrist, have moved on. Also moving on is starting rightfielder Alex Rios, former closer Greg Holland, and reliever Ryan Madson. Very little was done to replace any of these, with the biggest acquisition of the offseason being Ian Kennedy. Joakim Soria and Mike Minor were also brought in to add some pitching depth. They seemed to replace some superstars with lower level talent hoping they pan out. However, the biggest move of the offseason was re-signing free agent Alex Gordon to the big multi-year deal they Royals usually would run away from.
Most Important Hitter
Salvador Perez
Salvador Perez is the Iron Horse of Catchers. The last three seasons, he has played 138+ games. That is an insane workload for a catcher, especially considering how many extra games he has played with the last two postseasons. He is needed too as he is one of those catchers that doubles as a pitching coach on the field. With that kind of workload, Perez is due either for a down year at the plate or an injury. If that happens, the Royals might struggle through the season more than they have the last few years.
Most Important Pitcher
Yordano Ventura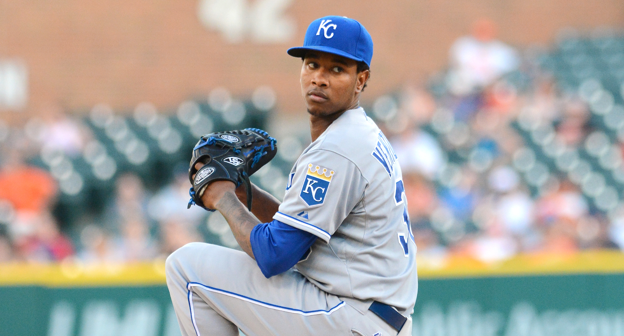 With as good as the Royals have been the last few years, their rotation has not been great. In 2014, they had James Shields to anchor that rotation. In 2015, Yordano Ventura tried to be the ace, but they needed to trade for Cueto after Ventura disappointed. Ventura has all the skills to be an ace and a superstar, but he is struggling putting it all together. By "replacing" Cueto in the rotation with Kennedy, who is a solid starter but no longer a superstar ace, the Royals are putting the pressure back on Ventura to step up and be the ace. If he doesn't do it this year, it may never happen for Yordano Ventura.
Player to Watch
Raul A. Mondesi
The strangest move the Royals made last year was to ask Raul A. Mondesi to make his Major League debut in the World Series. He barely played, but it showed just how much confidence the Royals have in this second generation talent. The weakest link in the Royals' lineup right now in Omar Infante at second base. Look for Mondesi to be called up at some point to add some flash and energy to the lineup at second.
2016 Prediction
2nd in AL Central, WILD CARD, lose in ALDS
I correctly called the Royals winning the World Series last year when no one saw it coming. Now they are much more respected after winning the title, and I have them coming up short. This team will still play as hard as they have the last few years. The main difference between the 2016 and 2015/2014 teams is a lack of depth. They still have Wade Davis and Kelvim Herrera, but Madson and Holland gone loses some of the depth that made that bullpen their super strength. In rightfield, Nori Aoki played right in 2014 while Alex Rios played there in 2015. Jarrod Dyson, who was a primary backup the last two seasons, will now be asked to start in right. His defense and speed is first class, but his bat is nowhere near as strong as the other two. They will still make the playoffs, but the current lineup will not quite make it back to the top.
Fearless Prediction
The Royals will trade for a starting pitcher before the Trade Deadline.
Ian Kennedy will spend time on the DL. Yordano Ventura won't look like the ace they are hoping for. Edinson Volquez will be what he has been his whole career; brilliant and inconsistent. Their best starting pitcher will once again be the ageless tower, Chris Young. They will need to bolster their staff again if they want to make another postseason run, especially since their bullpen won't be the unstoppable machine it has been the last few years. It will be great, just not so historic it will make up for the weak rotation again. Making that move (maybe bringing back James Shields???) will help put the Royals back into the postseason.