Somehow, the Tampa Bay Rays defy the odds every year and have a solid season with whatever roster is put on the field. Last season was no exception. Will 2016 bring more of the same?
Last Season
My 2015 Prediction: 5th in AL East
2015 Result: 80-82, 4th in AL East
Every season, the Rays look like the last talented team in their division. Every season, they over-achieve and play better than anyone expects with their talent level and payroll. This is partially because of a strong pitching staff that seems to replenish itself every year with new young talent. Although they finished fourth, this was only because of the immense competition in the AL East. They easily could have ended up a slot or two higher.
2016 Additions / Subtractions
As with every Tampa Bay offseason, it was highlighted by low-level moves that could make a huge impact. They picked up Logan Morrison, Brad Miller, and Danny Farquhar is a trade with Seattle, and then added Corey Dickerson in a trade with Colorado for Jake McGee. The subtraction list is very short, mainly losing low-level players that the acquisitions replaced.
Most Important Hitter
Evan Longoria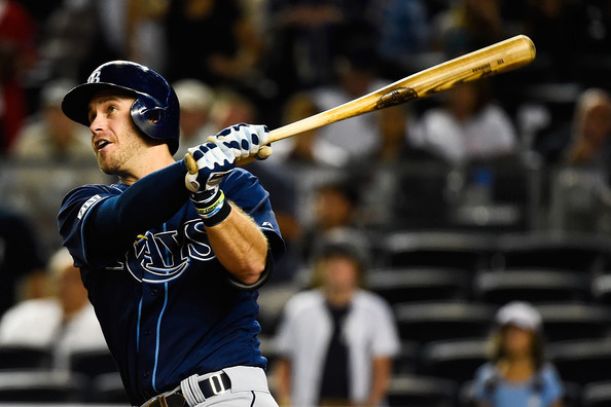 It feels like Evan Longoria has been around forever, however he is only entering his age 30 season. He has gone from being one of the best third basemen in the league to fairly mediocre in the last few years (6 WAR in 2013, 3 WAR in 2014 and 2015). For the Rays to be back in playoff consideration, the one player they were willing to commit to long term has to start playing again like the MVP-caliber player he once was.
Most Important Pitcher
Matt Moore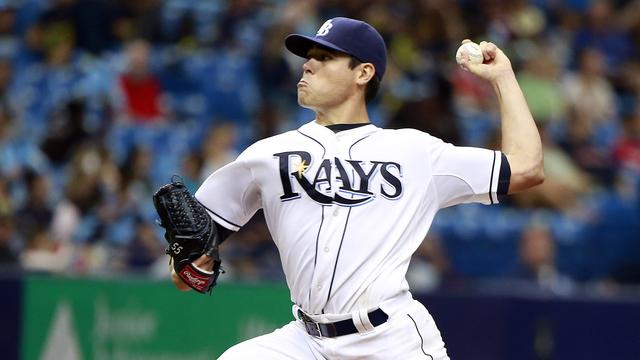 Matt Moore was one of the next generation of Tampa Bay pitchers to dominate the league. After an All-Star appearance in 2013, his progress was put on hold by Tommy John surgery in 2014. He came back to only make 12 starts in 2015. He needs to be back to full strength in 2016 for the Rays to have any success.
Player to Watch
Blake Snell
Like I said, Tampa Bay is known for the constant carousel of young pitchers. The next in that line to arrive this season will be Blake Snell. This lefty is the 14th best prospect in all of baseball and should be ready to make an impact at some point in 2016.
2016 Prediction
3rd in AL East The Rays always seem to over-achieve and compete in the very competitive AL East. The young core of pitching will always keep them competitive. Some upgrades to their offense should help keep this team right around .500 again in 2016 as they show they are not in the cellar, but also not elite.
Fearless Prediction
Chris Archer will start the 2016 All Star Game.
One part of the Rays' roster that is elite is Chris Archer. He is quickly turning into possibly the best of all the pitchers to come through Tampa Bay (yes, that includes David Price). He has all the skills to be one of the league's elite pitchers, and he has the personality to be considered a true superstar. Look for Archer to come out and have a phenomenal start that leads to potentially the start in the All Star Game.