The Oscar nominations come out really early this year on January 13
th
, so here are my final predictions! A lot has happened since my last predictions in September, so this will be a lot more of a straightforward and finalized article than usual. This will be my predictions for the main 8 categories, so check out the rest of the categories HERE.
1. Jojo Rabbit – Taika Waititi – LOCK. In this era of voting structure and major contenders cancelling each other out, this quirky feel good Holocaust comedy is going to come in and start stealing awards.
2. The Irishman – Steven Zaillian – LOCK. It is certainly the most accomplished work and screenwriter in the group. His movie is one of the top contenders in nearly every category. The movie is not unanimously loved, but it is the odds-on favorite for this prize.
3. Little Women – Greta Gerwig – LOCK. The movie absolutely should get nominated here. It is a creative, beautiful, and lively adaptation of well-worn Hollywood territory.
4. The Two Popes – Anthony McCarten – The movie is all dialogue, which is always welcome in the screenplay categories. If it was in the original category, it would have a real chance at winning.
5. Dark Waters – Mario Correa, Matthew Michael Carnahan – The movie hasn't really been seen by audiences, so it is still under-the-radar. The writers aren't the most prestigious, but Todd Haynes wouldn't take on the project if it wasn't something different than it looks on paper. It is a filler nomination and basically a bet fading the other "contenders".
6. Joker – Scott Silver, Todd Phillips – If this somehow gets into screenplay, we are looking at a real contender for Best Picture. The Golden Globes already kept its forward momentum going, but this would take it to a new level.
7. A Beautiful Day in the Neighborhood – Micah Fitzerman-Blue, Noah Harpster – The storytelling traits of the film are creative, but the movie ends up being too sappy. It could still be a contender in a couple other categories, but this is an uphill climb.
1. Marriage Story – Noah Baumbach – LOCK. It is definitely the frontrunner, but those don't always win. This might be the most competitive category in the whole awards season.
2. Once Upon a Time … in Hollywood – Quentin Tarantino – LOCK. Tarantino got snubbed for his last film despite a Golden Globes nomination in the combined category. This film is way easier to digest and way more Oscar-type stuff than The Hateful Eight was.
3. Parasite – Joon-ho Bong, Jin Won Han – LOCK. The movie is the most inventive of the year, and a lot of the winners in this category are the "most original screenplay" of the year. If Parasite is winning Best Picture, it will almost certainly be rewarded here as well.
4. Bombshell – Charles Randolph – LOCK. The movie looks to be a stronger contender than we originally thought. The SAG love is huge for the ensemble drama. Screenplay should be an easy pickup for Bombshell's awards package.
5. The Farewell – Lulu Wang – This is where it gets interesting. All year, especially upon release, this felt like an indie darling that could translate over the Oscars in all categories. All of them seem to be falling short, with the exception of its love at the Globes. I will go with this here, sorta as this year's The Big Sick.
6. 1917 – Sam Mendes, Krysty Wilson-Cairns – War films are always a tough sell for their screenplays, but one that is kinda real-time and one-take could take it over the also-ran line.
7. Us – Jordan Peele – The movie is one of the top grossing of the year and still a major contender in a few other categories. It is still being talked about 11 months after release, which is impressive and cannot be overstated.
8. Uncut Gems – Josh Safdie, Benny Safdie, Ronald Bronstein – Sometimes a movie is just too good to ignore in the screenplay category that even though the other televised awards ignored it that it still gets in for the Oscar. Margin Call comes to mind. The Messenger also fits the bill.
9. Knives Out – Rian Johnson – The movie is such a smash hit with truly flashy writing with its whodunit style. Johnson tragically missed out for Looper; this might be his ticket for something much more the Academy's speed.
BEST ACTRESS IN A SUPPORTING ROLE
1. Laura Dern – Marriage Story – LOCK. She is the frontrunner at this point, but we haven't seen any speeches yet. There is always one anointed frontrunner who just starts losing the important ones out of nowhere. Her nomination is guaranteed, but we'll see about her frontrunner status.
2. Nicole Kidman – Bombshell – LOCK. She is always nominated, and this is going to be another underwhelming notch in her resume when we look back on it. She does attach herself to some pretty baity projects, though.
3. Margot Robbie – Bombshell – LOCK. She is both the most interesting and least believable member of that cast. She does so much in that role, though, plus she has another performance that is a major contender.
4. Jennifer Lopez – Hustlers – A Golden Globes win would certainly help her cause, but there is a feeling that she could get a crazy snub here. Everyone loves her and she is doing the campaigning, but the movie is just sorta there…
5. Florence Pugh – Little Women – I have no confidence in this pick, but she was absolutely the highlight of the cast. She has had as good of a 2019 as anyone not named Adam Driver, and this would be the easiest way to recognize that.
6. Kathy Bates – Richard Jewell – Her SAG category misplacement is inexcusable, but her performance is so emotional and pivotal to that film that a comeback nomination here seems appropriate.
7. Scarlett Johansson – Jojo Rabbit – The SAG nom reinforces the love for the film. She has never been nominated, but is she ready for a double nom Jamie Foxx-style? I'm not so sure.
8. Margot Robbie – Once Upon a Time … in Hollywood – Her performance here is so natural and criticized indirectly that I cannot help but see a conspiracy theory-kinda nomination shocker here instead of Bombshell.
9. Zhao Shuzhen – The Farewell – She has missed all of the important awards, but if her movie really is loved, she can still get that Jacki Weaver (Silver Linings Playbook) last second nomination.
Tommy Lee Jones – In the Valley of Elah Shocker Nomination: Octavia Spencer – Luce
BEST ACTOR IN A SUPPORTING ROLE
1. Brad Pitt – Once Upon a Time … in Hollywood – LOCK. His performance has been anointed since the movie came out, and it has no signs of slowing up.
2. Joe Pesci – The Irishman – LOCK. His comeback role is the most impressive thing I saw all year. He already has a win, though, so a second trophy here is unlikely.
3. Al Pacino – The Irishman – LOCK. It has been 17 years since his last nomination/win. A return to the ceremony is welcomed.
4. Tom Hanks – A Beautiful Day in the Neighborhood – LOCK. He has had a few snubs in a row, but this one just fit so perfectly in his range that it will be impossible to not nominate.
5. Kang-ho Song – Parasite – The foreign films are always going to get snubbed for acting awards leading up to the awards, but the Oscars won't let that deter them from nominating Maria de Tavira in Roma or Javier Bardem in Biutiful.
6. Anthony Hopkins – The Two Popes – He has gotten the appropriate nominations outside of the SAG, which should have been the easiest one. He steals the movie and is probably a better bet to get in, but there's always a surprise or two.
7. Jamie Foxx – Just Mercy – The movie just hasn't been widely seen just yet. The screener strategy will need to be strong for the film, but I wouldn't completely count him out. The SAG win kept Foxx alive for now.
8. Willem Dafoe – The Lighthouse – It is the most acting of the year, and he is beloved. He gets nominated for almost everything nowadays, so keep an eye out for this bizarre nomination.
Tommy Lee Jones – In the Valley of Elah Shocker Nomination: Alan Alda – Marriage Story
BEST ACTRESS IN A LEADING ROLE
1. Renee Zellweger – Judy – LOCK. She seems like a lock for a win, but so did Natalie Portman in 2016 before she lost everything to an actress who had never won before…
2. Scarlett Johansson – Marriage Story – LOCK. It is the showiest acting she has ever had, and she is heartbreaking. Her nomination is secured, but can she start winning the televised awards? We'll find out really quick.
3. Cynthia Erivo – Harriet – LOCK. She has gotten mentioned everywhere she needs to. A snub at this point would be unthinkable. But so would a win.
4. Charlize Theron – Bombshell – She got the leading spot over the other two actresses, which is a little unsettling. I think there is a path to a snub since it is mostly makeup work, but she seems pretty safe.
5. Saoirse Ronan – Little Women – She is clearly the center of attention in the film and does her thing, but how many nominations does she need at such a young age? I could see them spreading the wealth and giving her an unfortunate snub.
6. Lupita Nyong'o – Us – The SAG nom is nuts. She really can get in for a horror film playing a doppelganger. I want this to happen so much!
7. Alfre Woodard – Clemency – She has been overlooked quite a bit and hasn't been nominated in 36 years, but her movie hasn't really hit the big screen yet. These types of roles sometimes show up at the last minute. Think Charlotte Rampling in 45 Years.
8. Awkwafina – The Farewell – She seems to just be hanging on in the race. Her role isn't overly showy, but it is definitely a step out from what she has done in her career. I don't know how anxious the Academy is to recognize that, but her film is hovering around just below the line in so many categories.
Tommy Lee Jones – In the Valley of Elah Shocker Nomination: Florence Pugh - Midsommar
BEST ACTOR IN A LEADING ROLE
1. Joaquin Phoenix – Joker – LOCK. He has never won before, and this might be his most explosive performance ever. It is hard to imagine a second Joker winning an Oscar, but the movie has the backing and the storylines to go all the way.
2. Adam Driver – Marriage Story – LOCK. This is the traditional 2010s Oscar winner for Best Actor, but he is up against a monster. He has had such an amazing year, but looking at his slate for 2020, he should be right back here 12 months from now.
3. Leonardo DiCaprio – Once Upon a Time … in Hollywood – LOCK. If he hadn't won for his last movie, this would 100% be our winner. He is so good in this movie that it almost isn't fair.
4. Christian Bale – Ford v Ferarri – He can get nominated for anything. The movie seems to be losing steam because it isn't any good, but it still has the overarching appeal toward old Oscar voters. I can't not predict him.
5. Taron Egerton – Rocketman – He wants the nomination more than anyone I can remember. He is safely in my #5 spot, but he has some legends behind him who can take it.
6. Jonathan Pryce – The Two Popes – He is the only Glengarry Glen Ross member to never get nominated, which is crazy considering his track record. The SAG miss was unfortunate.
7. Antonio Banderas – Pain and Glory – He is still looking for his first nomination, and he is directed by the guy who arguably gave him a career. SAG needed to recognize him, but they went with the predicted 5 instead. I won't be shocked if he slides in, but it will be a little surprising.
8. Robert De Niro – The Irishman – He appeared to be a lock, but then missing at the Globes and SAG was startling. I don't know exactly what happened, if they just thought the supporting players stole the movie from him, but he will need to step it up in the next week if he's going to get his second nomination in the 2010s.
9. Adam Sandler – Uncut Gems – He is kinda in that Ethan Hawke in First Reformed range. He clearly gives one of the best performances of the year (or the best), but the movie is not at all the Academy's thing so they and the other major awards shrugged it off for no reason.
10. Paul Walter Hauser – Richard Jewell – He has a complete transformation into the real life character. It is a breakthrough role, those of which aren't usually rewarded here, but Eastwood movies play by a different set of rules.
11. Eddie Murphy – Dolemite Is My Name – A Golden Globes win would be huge for his chances, but no one really seems to be talking about the movie. I thought a SAG Ensemble nom was coming, but missing there might have been the nail in the coffin.
Tommy Lee Jones – In the Valley of Elah Shocker Nomination: Michael B. Jordan – Just Mercy
1. Joon-ho Bong – Parasite – LOCK. This category always goes to artsy movies under the current voting structure. 8 of the last 9 winners have not been Americans, so he has the inside track. Plus his movie is amazing.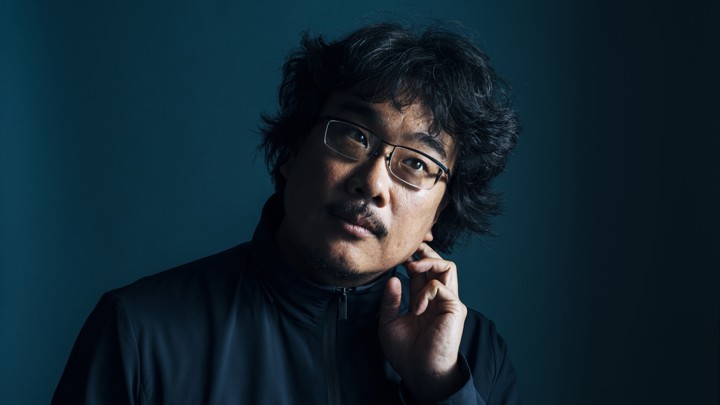 2. Martin Scorsese – The Irishman – LOCK. Everyone seems to like the movie, and it is Scorsese through and through. The Oscars like to reward directors doing things that fit their auteur style. The production was also such a rough battle that they might want to commend him for that too.
3. Sam Mendes – 1917 – LOCK. It is a clear example of flashy directing, and the Academy loves that stuff. A one-take movie? A one-take war movie? Done.
4. Quentin Tarantino – Once Upon a Time … in Hollywood – I feel like he may be vulnerable, only because the movie came out so long ago. It was the talk of the town for a solid two months, but it is rather quiet right now. He has gotten all of the nominations he needs, but it could be looked at as more of a screenwriting achievement than a directing achievement.
5. Noah Baumbach – Marriage Story – It is as showy of directing as you can get for basically having a play on screen. He has never been nominated here before, but his movie is so well-liked that I feel like he's getting in.
6. Taika Waititi – Jojo Rabbit – My gut is that he just misses out, despite having a really strong placement in the overall awards ceremony. We don't have enough time for backlash to take out contenders, so he might be stuck on the outside.
7. Greta Gerwig – Little Women – If they want a female director to get in, it is absolutely Gerwig. Her directing is sumptuous and better than her previous nominated work in Lady Bird, but something just isn't clicking with the awards and this film.
8. Todd Phillips – Joker – The Golden Globes nomination says it all. If you're talking about world-building in a film, he has as good of a case than anyone. Seeing his name on nomination morning would still be jarring.
9. Jay Roach – Bombshell – I think the film is a stronger contender than most others do. This could be like Jason Reitman in Juno and get in without any real signs pointing to it.
The Predicted Ten
(I predict 9 will get nominated)
1. Jojo Rabbit (Taika Waititi) – LOCK. The Academy can't get enough of the Holocaust. It is the kind of Green Book garbage that wins Best Picture these days.
2. The Irishman (Martin Scorsese) – LOCK. It is the biggest movie of the year, even though a lot of people can't watch it in one sitting. It would be as classical of a winner as we could see in 2019.
3. Once Upon a Time … in Hollywood (Quentin Tarantino) – LOCK. The movie was once thought to be the frontrunner (was my predicted back in January 2019), but the buzz has faded. It needs to start cleaning up the televised precursor awards to take back over. It would be a very inoffensive choice, which isn't normally where Tarantino is at in the race.
4. Parasite (Joon-ho Bong) – LOCK. The SAG Ensemble Cast nomination was huge. Only one foreign film had ever gotten nominated there before (Life Is Beautiful), which means the love for the film stretches far beyond typical foreign film contenders. It really can win.
5. 1917 (Sam Mendes) – LOCK. This is an easy predicted also-ran in the category. It will be nominated everywhere and will appeal to a lot of voters.
6. Marriage Story (Noah Baumbach) – LOCK. This is the talky drama in the group, which there always seems to be one. It has been a long road here for Baumbach, whose depressing drama is somehow his most appealing and uplifting. It is kinda the perfect Best Picture nominee.
7. Bombshell (Jay Roach) – The issue with the movie is it isn't very good. It fits the narrative for what Hollywood wants to portray, but it had to be better than this. It could still be Vice and get nominated in all relevant categories, but I can't say it's a lock.
8. Little Women (Greta Gerwig) – Baumbach and Gerwig getting nominated would be cool, but I don't have too much faith in the film actually getting singled out here. It will get the vote from a lot of women, but I don't know how strong those feelings are. My gut is that it gets in, it only needs 5%.
9. Joker (Todd Phillips) – It has won some high profile awards along the way, and it is as radical and bizarre as any movie I can ever remember in legitimate Oscar Best Picture contention. I think it gets in.
10. Ford v Ferarri (James Mangold) – This year's Hacksaw Ridge, the movie that is so old-fashioned and geared toward old voters. It is mostly forgotten at this point, but these movies always resurface at the last minute.
11. The Farewell (Lulu Wang) – This would be a real pleasant surprise, especially because it isn't really campaigning much. There really isn't a precedent for it, but there seems to be a slight groundswell for it.
12. Uncut Gems (Benny Safdie, Josh Safdie) – This would be like Phantom Thread getting nominated, which seemed out of nowhere, but it really was that one movie that was just too good to ignore.
13. The Two Popes (Fernando Meirelles) – This seems far-fetched at this point, but Netflix is Netflix and has to be mentioned.
14. Knives Out (Rian Johnson) – This would be bonkers if it got in, but there is so much Hollywood talent and love for it, along with the old school Hollywood style mystery format. Just keep it in the back of your head.
That's it for the major categories! Thoughts? Check out the ARTISTIC AND TECHNICAL categories, as well as the predicted nominations count for each film.