We may now be two weeks into the season, but it isn't too late to look at a preview for a few last teams. How will the Oakland A's fare in 2016?
Last Season
My 2015 Prediction: 5th in AL West
2015 Result: 68-94, 5th in AL West I was finally right! Every year, it seemed that the Oakland A's would put a sub-par team on the field, and yet they would still compete and sometimes even make the playoffs. After going all in for the 2014 season, the 2015 season saw them finally come crashing back down to earth. The A's hit the cellar in 2015 for the first time since 2009 as it seemed they were trying to hit the reset button after the disappointing finish in 2014.
2016 Additions / Subtractions
This offseason saw the A's continue to unload some of their major league talent as Brett Lawrie, Scott Kazmir, and Jesse Chavez left either by trade or free agency. They did bring in a few guys too, like Khris Davis, Chris Coghlan, and Ryan Madson. However, the roster still looks very much like a work in progress.
Most Important Hitter
Billy Burns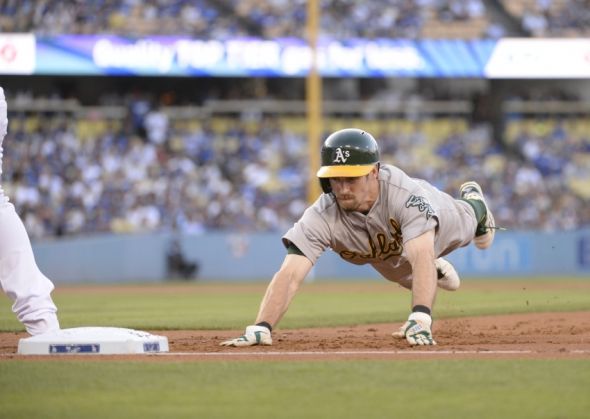 Has there ever been a more "moneyball" player than Billy Burns? He is a 5'9", 170 pound, switch-hitting, slap hitter that plays centerfield. Nothing about him looks like a big leaguer except his stat line. In one of the deepest rookie classes in recent memory, Billy Burns took 5th in the Rookie of the Year voting in 2015. For the future incarnation of the A's to be a success, Billy Burns needs to make sure last season was a sign of things to come and not a one hit wonder.
Most Important Pitcher
Sonny Gray
Over the last couple years, Sonny Gray has quietly become one of the best pitchers in baseball. Now he is in his contract year on a team not expected to contend. This makes Gray incredibly important for the A's as he will most likely be traded around the Trade Deadline. The haul they are able to get for their ace will help set them up for some future success in the years to come.
Player to Watch
Sean Manaea
After trading away the farm in 2014 (Cubs phenom Addison Russell being one of them) they needed to rebuild their system. Sean Manaea came over to Oakland from Kansas City in the Ben Zobrist deal last season. Now he is one of their top prospects and set to make his big league debut this summer, especially if the A's have the type of season they are expected to have.
2016 Prediction
5th in AL West
I heard one prognosticator say that the A's are the only American League team without a realistic shot at the postseason entering the season. I would agree with that, which probably means they will win the division. However, they seem to be the only AL team in the middle of a rebuild. Everyone else is prepping for a pennant run this season. This season has the potential to once again be rough on the east side of the Bay, however Billy Beane never lets A's be down for too long.
Fearless Prediction
Half of the A's Opening Day lineup will be traded before the end of the season.
For a rebuilding team, they sure have a lot of veterans on their roster. Look for guys like Sonny Gray, Chris Coghlan, Billy Butler, Jed Lowrie, Danny Valencia, Coco Crisp, and maybe even Josh Reddick traded before the end of the season to build up their farm system. By season's end, all of these players will be most valuable to the A's as ways to improve their future.