In 2015, the Toronto Blue Jays made the playoffs for the first time since their last World Series run in 1993. Will they be able to go a step further in 2016?
Last Season
My 2015 Prediction: 1st in AL East, lose in ALDS
2015 Result: 93-69, 1st in AL East, lost in ALCS
I predicted 2015 would be the year the Blue Jays finally broke through and got back to the postseason. I even had them losing to the Royals once they got there. The problem was I had them losing in the wrong round. Some late season trades really beefed up their lineup to make this big impact down the stretch.
2016 Additions / Subtractions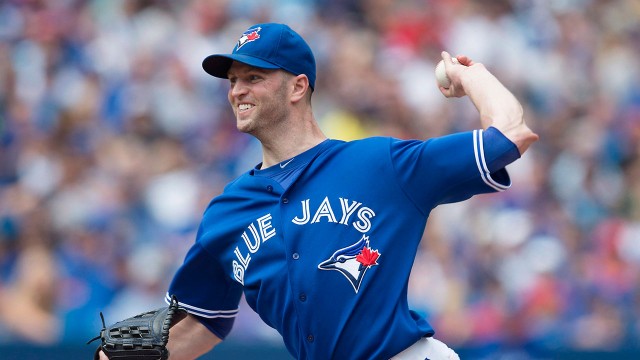 After being the most active team at the 2015 Trade Deadline, the Blue Jays had a fairly quiet offseason. They lost David Price to free agency. They traded Ben Revere, who had been acquired in one of the many 2015 deadline deals, to the Nats for reliever Drew Storen. They also signed veteran lefty J.A. Happ to add depth to the rotation. That was about it. However, the formula was pretty good last year so they really didn't have much to change.
Most Important Hitter
Troy Tulowitzki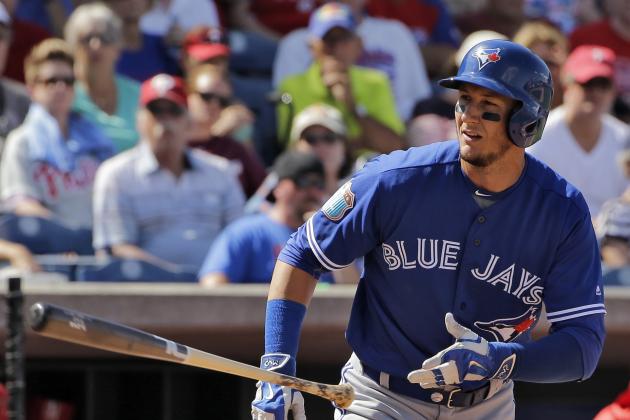 Everyone was shocked last year when the Jays pulled off this trade for the best established shortstop in the game. They had a formidable lineup before the trade when Jose Reyes was their shortstop. Now, with Tulo joining Josh Donaldson, Jose Bautista, and Edwin Encarnacion in the middle of that lineup, they may have one of the best lineups top to bottom of the last decade. There is only one problem with Tulowitzki: health. He is now in his 11th season in the big leagues. He has played over 140 games in a season only three times in his career. Losing Price is a blow to their pitching. They will have to outscore more teams than they want to. To do that, they need a healthy Tulo adding to this elite lineup.
Most Important Pitcher
Marcus Stroman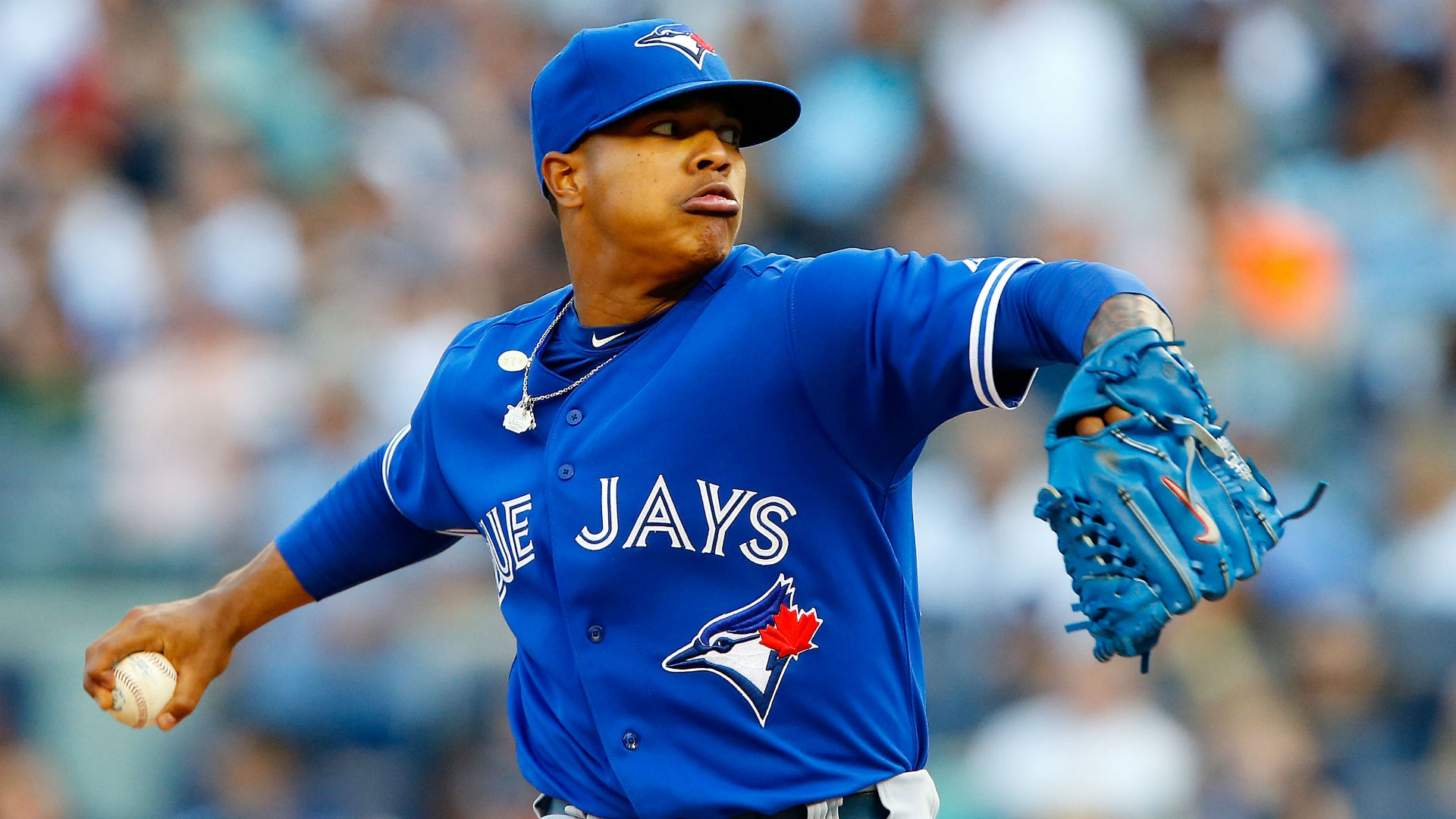 The hopes and dreams of the Blue Jays this season rest on the arm of Marcus Stroman. He was set to be their ace in 2015 until he tore his ACL before the season even started. This forced them to make a trade for a guy like David Price down the stretch. Now that Price left, Stroman needs to be the elite arm that anchors this pitching staff moving forward. He has the ability to do it. The question is if this 25 year old is ready for it. If the Jays are going to reach the heights they want to reach this year, he has to be great.
Player to Watch
Chad Girodo
The Blue Jays have a decent farm system, however most of their talent is still a few years off. Only three players in their top 30 prospects on mlb.com are projected to be ready at some point this year. The highest ranked, and most likely to have a big impact, is Chad Girodo. If there is a weakness of the Blue Jays, it is their pitching. Look for a rookie like Girodo, a crafty 25 year old lefty, to have a chance at some point this season.
2016 Prediction
1st in AL East, lose in World Series
The Blue Jays may have lost some dude-ness from their rotation losing David Price, but with a full year from Stroman and Tulo, I see an offense that can outscore anybody and a pitching staff that won't miss Price as much as some people think. Also, there still is another Trade Deadline coming up this year, and don't be surprised to see another deadline move for an arm. I see the Jays getting one step further before they run into the buzz saw that will be the Giants' pitching in the World Series.
Fearless Prediction
This will be the last year the Blue Jays will make the playoffs for a decade.
The Blue Jays have a great core they have built over the last few years, but it is all about to fall apart. Jose Bautista has already come out and said he will be on sale to the highest bidder when he becomes a free agent this winter. Expect the same from Edwin Encarnacion, meaning neither of them are likely to come back. Josh Donaldson is under contract through 2017, but with the way the Jays mishandled his contract negotiations this offseason, don't expect him to stay after that. They have Tulo through 2020 if he can stay on the field. This entire lineup they have built, one of the best lineups I can remember that actually works and produces, will be dismantled over the next few years. Along with it will go any chance the Blue Jays have of being elite. So enjoy it while it lasts. This powerhouse has an expiration date.