With the exception of last year and (sort of) 2008, when we at least had a two horse race for the award, this category has been uncompetitive since 2003. This year is no different. Check out the contenders' cases for winning and their overall odds below…
5. Denzel Washington – Flight
Notable awards: none
Notable nominations: BFCA, Golden Globes, SAG
Case for the Oscar: This was an obvious nominee, but there is just no chance that he is winning this. His role called for a much different side of Washington than we are used to seeing, but the movie was a bit ridiculous and went too light when it could have really dug into the character study elements that would have left Washington with no choice but to bring it. It is a fine performance, but the other contenders have much stronger cases. Even though he is one of the most popular actors in the world, I cannot see him getting a third before Day-Lewis gets his third.
Oscar Doppelganger: 1991 Best Actor: Robert De Niro. This was a commercially popular film that got solid reviews, yet there was a portion of audiences that hated it. The nomination here was an easy choice, but going up against a juggernaut and having no real signature wins throughout awards season caused the universally popular two-time winner to have no real chance going into the ceremony. His nomination was his reward.
Odds of winning: 150/1
4. Joaquin Phoenix – The Master
Notable awards: Los Angeles Critics
Notable nominations: BAFTA, BFCA, Golden Globes
Case for the Oscar: He gave the best performance of the year. His role is filled with Oscar scenes. He pushed himself further in this role than anyone did in 2012. However, his movie did was not a hit with the Academy. He expressed his hatred for the entire awards process. He gave a 2 hour middle finger to Hollywood with I'm Still Here. If the Academy is being honest, then Phoenix will win. They won't, so he won't.
Oscar Doppelganger: 2011 Best Actress: Rooney Mara. The movie was well-received from critics and from a portion of audiences. She missed out on the SAG nomination, causing many people to doubt her chances at the Oscar nom. The Academy wound up having enough people who are still trying to awarding the best achievements in film, so the nomination came. Going up against a legend and a couple more performances in much more popular films restricted her from taking home her Oscar.
Odds of winning: 75/1
3. Hugh Jackman – Les Miserables
Notable awards: Golden Globes (Comedy/Musical)
Notable nominations: BAFTA, BFCA, SAG
Case for the Oscar: He is a very popular guy. He has even hosted the show, which was fairly well-received. That one moron lady one the Oscar nominations telecast called it "probably the most mind-blowing performance I have ever seen". So, even though his singing is really awkward, he clearly captured a wide audience. Missing out on the Directing and Screenplay categories shows that the film is not as popular as it should have been on paper, but his performance has been singled out as being one of the year's best. It is hard to imagine him winning an Oscar, considering he has never really been in a good movie outside of the first two X-Men flicks, but role is just so much Oscar bait that if they are not going to give DDL his third, then this has about as good of a chance as anyone.
Oscar Doppelganger: 1966 Best Actor: Steve McQueen. A bit of a strange comparison, I know. He was one of the more popular actors around. He had several better roles, but this effortless role in an Oscar movie is the one that broke him through to get his only nomination. He probably got a fair amount of votes, but the winner was obvious and predetermined.
Odds of winning: 50/1
2. Bradley Cooper – Silver Linings Playbook
Notable awards: National Board of Review
Notable nominations: BAFTA, BFCA, Golden Globes (Comedy/Musical), Spirit Awards, SAG
Case for the Oscar: He is a rising star, and this role proved to all of the skeptics that he actually can act. He is in the favorite of the acting branch of the Academy, which is the largest portion of the population. The movie could be a surprise winner for the major awards, which just might be enough to sweep in its star to officially start the career of a future megastar and leading man in Hollywood for the next several decades.
Oscar Doppelganger: 1989 Best Actor: Tom Cruise. He had already won over audiences with his box office hits, but playing against type for one of the more respected directors of his time brought him his first, well-deserved Oscar nom. His film was one of the favorites for the top prizes, and despite the presence of the obvious favorite Daniel Day-Lewis, he was able to win over audiences and change everyone's opinion about him. This nomination essentially started the career of one of the biggest stars we have ever seen.
Odds of winning: 30/1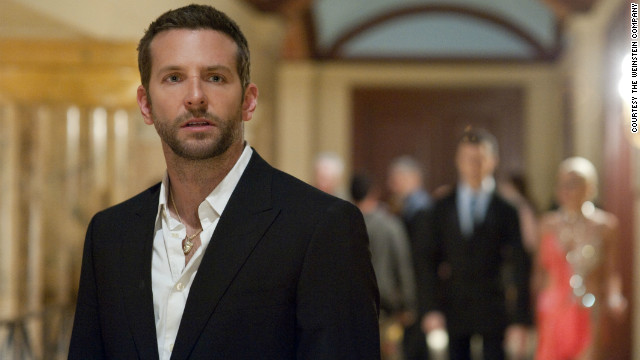 1. Daniel Day-Lewis – Lincoln
Notable awards: BAFTA, Boston Critics, BFCA, Chicago Critics, Golden Globes (Drama), National Society of Film Critics, New York Critics, SAG
Notable nominations: none
Case for the Oscar: He is going to win again. It is incredible to think about his career, which essentially started a couple years before his Oscar win in 1989. He has only made 10 films since then, including this, his third Oscar win. He never really seems to wear on audiences or voters either. Watching him accept the awards on stage, it just seems like we are watching a walking legend, one so quiet and reserved that it is unbelievable that he turned into Bill the Butcher, Christy Brown, and Daniel Plainview. This role basically decided won him the Oscar the moment the poster came out. He then managed to blow everyone away and exceed expectations. This award is one of the 2 or 3 biggest locks of the year. It is difficult to compare anyone to DDL, since no one has ever won 3 Best Actor awards, let alone winning 3 times in an 11 film span. We should all just sit back and enjoy his career while it lasts and eagerly await the announcement of his next project.
Oscar Doppelganger: 2007 Best Actor: Daniel Day-Lewis. He was the favorite the moment the trailer came out. He dominated awards season, with the exception of losing the first one, the National Board of Review. His film was nominated in all the right places but was probably never going to win in any of them except for lead actor.
Odds of winning: 1/50
Previous articles:
Thoughts? Comments? Coming soon: Best Director!