We are finally closing in on Oscar nomination morning (Thursday, January 16
th
) and the live awards shows. It is clear that the frontrunner this season is Steve McQueen's devastating
12 Years a Slave
, which has been heralded as the next
Schindler's List
, but at this point, I am getting the feeling that it could also be treated as more of a
Lincoln
-type movie by the major awards. What that means is that the race is still wide open. There are a bunch of dark-horses, and a handful of the preordained contenders are just getting their theatrical run. The voting has begun, so there is little that can happen in the coming weeks to change the fate of the films in contention. Check out my final predictions below and my
ARTS AND TECHS PREDICTIONS
as well.
1. 12 Years a Slave – John Ridley – It is the frontrunner in most categories, and barring some unforeseen backlash, Ridley's superb screenplay will be our winner.
2. The Wolf of Wall Street – Terence Winter – Winter has already thrilled audiences with Boardwalk Empire, and it is difficult to pack that many words into 3 hours and keep it intelligent and vital throughout. He won't win, but his nomination is looking very likely.
3. Before Midnight – Richard Linklater, Ethan Hawke, Julie Delpy – The third leg of the trilogy is perhaps the best screenplay achievement of them all. I cannot see these guys getting snubbed.
4. Philomena – Steve Coogan, Jeff Pope – It is a little strange thinking about Steve Coogan being a nominee, but his movie will get the British vote. It seems like a very well-written and interesting script.
5. August: Osage County – Tracy Letts – My rule against putting movies based on plays in my predictions comes to an end here. The movie is going to be bigger than most expected, and the acting nominations have to mean something.
6. Captain Phillips – Billy Ray – I am not really convinced that the screenplay here is all that impressive, but Billy Ray is a name and the movie could be a dark horse contender in the major categories.
7. Blue Is the Warmest Color – Abdellatif Kechiche, Ghalia Lacroix – The foreign film got the Diving Bell treatment by not competing for Foreign Language Film, which could bode well for the other major categories.
1. American Hustle – Eric Singer, David O. Russell – Russell has been in and around the Oscars consistently for three films in a row, and this is yet another chance to give him that award that he is due.
2. Nebraska – Bob Nelson – If there is a little film that could, it is Nebraska. The screenplay is outstanding, every bit as good as Payne's scripts.
3. Her – Spike Jonze – This is the most likely spot for this film to get recognized. It appears to be too far out there for the major awards, despite the mass of critic awards it has received thus far.
4. Blue Jasmine – Woody Allen – It is not his finest film, but his dramas are beloved by the Academy. Will they remember his film? I had my doubts about Midnight in Paris, and that performed exceedingly well without the potential acting noms.
5. Fruitvale Station – Ryan Coogler – Weinstein will not let the most important movie of the year be forgotten. This will be that interesting nomination that will surprise most people, much like say Margin Call and The Messenger, among others.
6.
Inside Llewyn Davis – Joel Coen, Ethan Coen
– It feels a little strange not predicting the Coens, but the buzz around the film has faded.
It may still sneak in just on their merit alone.
7. Gravity – Alfonso Cuaron, Jonas Cuaron – It had an amazing screenplay, but science-fiction is not the Academy's thing. Look for other major noms, but not here.
8. Enough Said – Nicole Holofcener – Gandolfini's death seems to be helping this film find its audience. Holofcener has made some great films, none of which have received a single nom.
9. Saving Mr. Banks – Kelly Marcel, Sue Smith – The movie is super light and predictable, but it is Disney. If the movie continues to make a bunch of money, I expect the Oscar noms to come flooding its way.
10. Lee Daniels' The Butler – Danny Strong – Another Weinstein movie that will be hard to forget come nomination morning, due to its overachieving box office.
11.
Short Term 12 – Destin Cretton
–
I am not entirely sure how this will be treated, but if there is a film that could come out of nowhere, it is this little festival favorite.
12. Dallas Buyers Club – Craig Borten, Melisa Wallack – The movie had an underwhelming box office run, but its acting might be able to help the screenplay just enough to slide in.
BEST ACTRESS IN A SUPPORTING ROLE
1. Jennifer Lawrence – American Hustle – Bill Simmons said that watching Jennifer Lawrence is like watching 1997-2001 Tiger Woods. That is the highest compliment you can ever give someone in their craft. She is Meryl Streep #2, except she is a huge box office star as well.
2. Lupita Nyong'o – 12 Years a Slave – Her nomination is guaranteed. Only if the film is in for a sweep, she can dethrone Lawrence. No one else can win this.
3. Julia Roberts – August: Osage County – She has gotten the important nominations, and she hasn't been invited back since 2000 despite several Golden Globe noms. This will change that.
4. Oprah Winfrey – Lee Daniels' The Butler – She is Oprah, and she supposedly has a scene-stealing part in the popular movie. I can't see her missing out.
5. June Squibb – Nebraska – Only 10 times have actors gotten a SAG, Golden Globes, and Critics Choice nom and then got snubbed by the Oscars. Squibb was recognized by all three, and even though she is not a typical nominee, she will get in. With a Ruby Dee-esque SAG win, she could jump out front.
6. Octavia Spencer – Fruitvale Station – Her performance stands as one of the best from the year's first half, and if people still remember it, she could easily get that validation nomination.
7. Margo Martindale – August: Osage County – Her successful work as a character actress in TV and such will help her. She needs to steal the show in the film to get in.
8. Sally Hawkins – Blue Jasmine – Her Golden Globe nom helps her cause, as well as the fact that Woody's supporting ladies always seem to be singled out. She could be a cool surprise.
9. Scarlett Johansson – Her – The Golden Globes considered her ineligible, but the Oscars have yet to do so. She is said to really drive that movie without ever appearing onscreen.
10. Jennifer Garner – Dallas Buyers Club – If the movie is beloved like it could be, she could be swept in. Many still think she got jobbed by her Juno snub.
Annual Tommy Lee Jones – In the Valley of Elah Shocker Nomination – Melissa Leo – Prisoners
BEST ACTOR IN A SUPPORTING ROLE
1. Jared Leto – Dallas Buyers Club – He always does great work, and he is dominating awards season so far. He should coast to a win if people have warmed up to him since Chapter 27.
2. Michael Fassbender – 12 Years a Slave – He is not even going to campaign his incredible performance. Maybe that will work in his favor?
3. Barkhad Abdi – Captain Phillips – He has really shown up in the early awards, and he is the emotional core of the film. I love his chances.
4. Daniel Bruhl – Rush – His film seems to be forgotten, except for his outstanding leading performance. Being in the wrong category ensures his status as a lock for a nom.
5. James Gandolfini – Enough Said – He has gotten a couple mentions so far, and he is said to be very sensitive in the film. Playing against type will help the recently deceased character actor.
6. Bradley Cooper – American Hustle – He just got in last year, and while he definitely does his thing in the movie, I feel like it may be a bit too much too quick for him.
7. Will Forte – Nebraska – Forte getting in would be like Maggie Gyllenhaal getting pulled in by Jeff Bridges in Crazy Heart. Forte is definitely a lead in the movie and is extremely subtle. It is not a normal Oscar role, but if they love the movie, he could surprise us.
8. Jonah Hill – The Wolf of Wall Street – He steals basically the entire movie, and he is a recent nominee. If the movie wins over the Academy and nominates Leo, which it probably won't, then he will probably get invited as well.
9. Tom Hanks – Saving Mr. Banks – Hanks could get a double nomination, but this film has not performed well thus far. Maybe the role is too effortless to get recognized in a category that is usually reserved for scene-stealers.
Annual Tommy Lee Jones – In the Valley of Elah Shocker Nomination – Sam Rockwell – The Way, Way Back
BEST ACTRESS IN A LEADING ROLE
1. Cate Blanchett – Blue Jasmine – Blanchett has not been back since 2007's double nomination, which is too long for one of our best actresses. She owns the movie.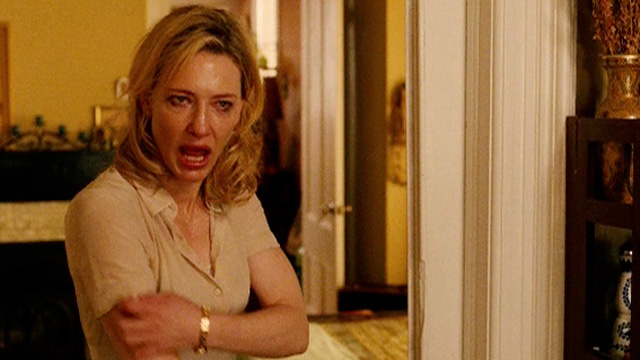 2. Sandra Bullock – Gravity – Her recent win will ensure her nomination and likely hurt her chances of winning.
3. Emma Thompson – Saving Mr. Banks – This is a classic role that is a lock for a nom and will never actually stand a chance at taking the award home.
4. Meryl Streep – August: Osage County – She is Streep, she is in.
5. Judi Dench – Philomena – Dame Judi Dench, snubbed last year for Skyfall, will get a makeup nomination. At least that is how the Academy will look at it. This category is basically over.
6. Brie Larson – Short Term 12 – If there is a performance that could dethrone one of the former winners who seem like locks, it would be this young rising star. Appearing in Don Jon and The Spectacular Now certainly helps her cause as well.
Annual Tommy Lee Jones – In the Valley of Elah Shocker Nomination

– Berenice Bejo – The Past
BEST ACTOR IN A LEADING ROLE
1. Matthew McConaughey – Dallas Buyers Club – He stole The Wolf of Wall Street, dominated Mud, and has this career role. I bet he takes it home with his first nomination.
2. Chiwetel Ejiofor – 12 Years a Slave – He is guaranteed to get in, but something about his role just does not really scream Oscar. He is far too skilled and subtle of an actor.
3. Tom Hanks – Captain Phillips – Hanks will get nominated here, his first nom since 2000. I can't see this being his third win, though. He will have to wait to tie Day-Lewis.
4. Bruce Dern – Nebraska – I do not love his chances, but he is certainly a frontrunner to secure one of these last couple spots. He hasn't been nominated since 1978, so this could validate a long career of memorable supporting roles.
5. Idris Elba – Mandela: Long Walk to Freedom – Mandela's death might give this film and performance the boost it needed. It is playing everywhere, and everyone loves Elba. This seems like that "duh" performance on nomination morning that no one was really predicting, like Javier Bardem in Biutiful recently.
6. Robert Redford – All Is Lost – This is an actor's acting role, but he got snubbed by SAG. Maybe he is just looked at as a director now. Redford having just one career acting nom is unacceptable.
7. Forest Whitaker – Lee Daniels' The Butler – He got the SAG nom, but the film will really need the Weinstein push for the former winner to get nominated in this exceedingly crowded category.
8. Leonardo DiCaprio – The Wolf of Wall Street – Leo is constantly snubbed (of those 10 times that actors got the BFCA, HFPA, and SAG noms with an Oscar snub, two were Leo). If he gets in, it would be reminiscent of Rooney Mara in 2011 or Joaquin Phoenix in 2012. The film is not Oscar stuff, but the director is one of their guys and the daring work of its star is undeniable. He may sneak a well-deserved and unexpected nomination.
9. Christian Bale – American Hustle – He absolutely disappears into his role. It may not be the most obvious Oscar role, but it is clear that he is developing a screen presence of an early De Niro.
10. Joaquin Phoenix – Her – There is something about this performance that makes me think that he is still in the running, despite getting snubbed by the important precursors.
Annual Tommy Lee Jones – In the Valley of Elah Shocker Nomination

– Mads Mikkelsen – The Hunt
1. Alfonso Cuaron – Gravity – The film is all about the vision of its director. Splitting Picture and Director is rare, but so is this achievement. I have him taking home the gold.
2. Steve McQueen – 12 Years a Slave – He will win if the film is winning everything, most likely. Then again, in 1998 and 2000, the Best Picture winner basically swept everything except for Director, which went to an uncommon directing achievement. Is this the next in line of that group?
3. David O. Russell – American Hustle – Russell's nomination is guaranteed…again. He can't win this unless the film starts taking the major televised awards.
4. Alexander Payne – Nebraska – The Academy loves Mr. Payne, and of all his directions, this one might be his most impressive. It feels, looks, and sounds like a Payne film from start to finish, when he had nothing to do with the writing of it. He is one of a kind.
5. Martin Scorsese – The Wolf of Wall Street – I am not expecting the film to be super popular with the Academy, but the direction is one of his best recently and the Academy eats up everything he does.
6. Paul Greengrass – Captain Phillips – He got his lone nom for United 93, and while this film is not to that level, it does feature a very strong, Oscary directorial effort.
7. Spike Jonze – Her – He has been nominated before for something quirky (Being John Malkovich in 1999), but this does not seem quite as imagination-filled. Unless the Academy is desperate to give it some love in major categories, he will likely miss out.
8. Lee Daniels – Lee Daniels' The Butler – He is a past nominee, and Weinstein has his back.
9. Joel Coen, Ethan Coen – Inside Llewyn Davis – The Coens are always getting nominated, but this movie seems destined to be one of their first forgotten ones in a long time.
10. Woody Allen – Blue Jasmine – Allen gets nominated for directing almost as much as writing. If his film really connected with the voters, then this nom would not surprise me at all.
11. Ron Howard – Rush – Howard is still one of the elite directors out there, and this is his best film in years. It is Oscar stuff, yet it faded quickly after its release. Can it be resurrected?
The Predicted Ten
(I predict 9 will get nominated)
1. 12 Years a Slave (Steve McQueen) – It is the future classic, and one whose subject matter is very Oscar friendly. It will take a big surprise for it to be dethroned.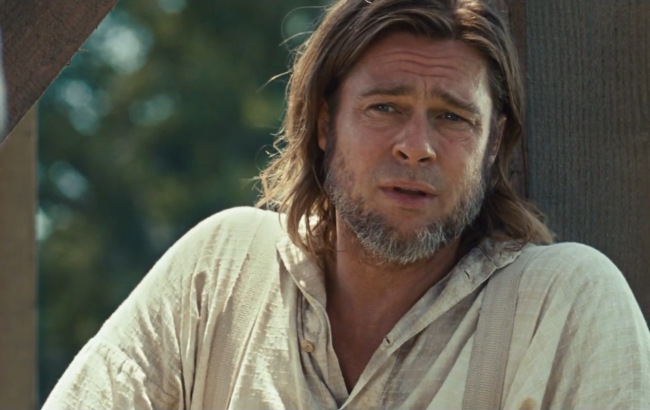 2. American Hustle (David O. Russell) – If there is a popular movie that could take over, it would be Russell's breezy comedy-drama. I thought the same about Silver Lining's Playbook, though…
3. Nebraska (Alexander Payne) – I can't see this being a winner, but it could show up this high on several ballots. Maybe it is our best dark horse contender.
4. Gravity (Alfonso Cuaron) – Sci-fi is not treated well by the Academy, but since we have had more than five nominees, they have shown up here and there.
5. Captain Phillips (Paul Greengrass) – Maybe if the Academy really loved it then it could stand a chance. I just do not see it really competing for the win.
6. The Wolf of Wall Street (Martin Scorsese) – The PGA nom ensured that it is beloved by the people that matter, but winning is going to be hard for a movie so vulgar. The older voters are not going to let it happen.
7. Blue Jasmine (Woody Allen) – Allen's flick got a boost by the PGA. The Academy will eat up anything he does with any sort of quality.
8. Dallas Buyers Club (Jean-Marc Vallee) – With the PGA and acting noms coming its way, I can see this being a movie that steadily gains momentum throughout the season.
9. Saving Mr. Banks (John Lee Hancock) – Hancock looks like he is going to secure a second consecutive undeserved Best Picture nom.
10. Lee Daniels' The Butler (Lee Daniels) – I still think this has a shot, despite its PGA snub. Weinstein needs to remind everyone why it was so popular at the box office.
11. Inside Llewyn Davis (Joel Coen, Ethan Coen) – The Coens are normally here no matter what, but this movie seems different. They were even nominated here for A Serious Man, a movie that no one understood. I don't know. I cannot get a read on this movie.
12. Her (Spike Jonze) – The PGA certainly helped the film's chances, but I still just cannot picture this film being called on nomination morning in this category.
13. Fruitvale Station (Ryan Coogler) – The movie is way too small to really compete for the major awards, but the Sundance win and Weinstein backing are hard to pass up. I am rooting for it.
14. Rush (Ron Howard) – If the Academy can remember how good this was, then it will be hard to leave off their top 10s.
15.
August: Osage County (John Wells)
– The acting nominations will help its cause, but I am not optimistic here.
16. Lone Survivor (Peter Berg) – This would be a The Blind Side-level shocker nomination. If it really rules the box office in the coming weeks, then watch out.
Thoughts? Predictions? Potential shockers? Who would you vote for? Comment below.