It's playoff time! Or as it's known in my house, divorce month. Before we delve into my picks for the Wild Card Weekend, let's be entirely indulgent and review my best and worst preseason predictions based on the season preview article I wrote in September:
3rd best prediction: "Josh Gordon will lead the AFC North in receiving yards."
This would have been my best prediction had I had enough balls to predict he would lead the entire league in receiving yards. But this is a fairly impressive prediction since (A) two other AFC North receivers (Antonio Brown and AJ Green) finished in the NFL's top five receiving yards, (B) he missed the first four games of the season, and (C) he plays for the Cleveland Freaking Browns. As a proud owner of Gordon in three fantasy leagues this season, I'm satisfied.
2nd best prediction: "No Colt will have more rushing yards than Arian Foster or Ben Tate."
Tate finished with 771 yards and Foster finished with 542. The Colts' leading rusher, Donald Brown, finished with 537. Want another amazing statistic? Houston and Indianapolis finished with the exact same total rushing yardage, 1743 (Indy had 409 rush attempts, Houston 414). Additionally, both teams' leading rusher per carry was their quarterback (Andrew Luck and Case Keenum). One team finished 11-5 and AFC South champions, the other finished 2-14. As David St. Hubbins once said, "It's such a fine line between stupid and clever."
Best prediction: "The Eagles will finish 10-6 and win the NFC East."
This prediction was about 50 percent unbridled Chip Kelly enthusiasm, and 50 percent "every other team in the NFC East sucks." Admittedly, it was 0 percent "Nick Foles is going to throw 27 TDs and 2 Ints, including a seven-touchdown game." However, I did predict Philadelphia would go 5-0 in December (they finished 4-1) and that the Redskins would finish at the bottom of the division. Quiet NFC East subplot: Do you realize that no NFC East team has finished with 11 or more wins since 2009? Second quiet NFC East subplot: The last quarterback to win consecutive NFC East division titles was Donovan McNabb (Hint: This may have influenced my Philadelphia pick this weekend).
3rd worst prediction: "The Atlanta Falcons and Houston Texans will win their divisions."
I was definitely not alone in these predictions, and therefore I'm not too embarrassed by them. Atlanta had never had a losing season under Mike Smith, and the Texans appeared to boast the AFC's most balanced offense. And admittedly, in 2013 they both went 5-16 in games decided by a touchdown or less. But they also won a combined 19 games fewer than in 2012, and were generally atrocious all season. They also stunk up a combined eight nationally televised prime time games, while the 12-4 Panthers and 10-6 Cardinals got a total of four.
2nd worst prediction: "Joe Flacco will have a better year statistically than 2012."
His 2012 numbers (when he became simply "Joe"): 10 wins, 3817 yards, 22 TDs, 10 interceptions, a Super Bowl championship. His 2013 numbers (when he regressed to "Flacco"): 8 wins, 3912 yards, 19 TDs, 22 interceptions, zero playoff appearances, one $120.6 million contract extension. Yikes.
Worst prediction: "Michael Vick will start all 16 games for the Eagles."
My best and worst predictions involved the same team – appropriately, it was for the same erratic team that gave up 48 points to Matt Cassel and Matt Asiata and then beat the Bears by 43 in a span of seven days. I must have been in an altered state when writing this sentence, or simply looking for something provocative and completely untenable to proclaim a la Skip Bayless.
Now that I've earned your adamant trust with my incredible abilities to accurately predict the outcome of the NFL season, let us proceed to break down this weekend's playoff games.
Kansas City Chiefs at Indianapolis Colts (-3)
Saturday, January 4, 4:35pm EST, NBC.
It's always nice when we have precedent to base these games on: Two weeks ago, Indianapolis marched into Kansas City having gone two months without a single impressive win to speak of. Meanwhile, the Chiefs had averaged 42 points in its past four games. The result was one-sided: The Colts stomped the Chiefs 23-7 at Arrowhead Stadium.
Now that the venue has shifted to Indianapolis, why should we believe the results will be any different? Kansas City beat one playoff team all season (the Michael Vick-led Eagles in Week 3) and went 0-5 against playoff teams from the AFC. The Chiefs haven't won a playoff game in twenty years, and almost no one on Kansas City has any real playoff experience to speak of with the exception of Alex Smith's two January games in 2011. And then there is Andy Reid, who hasn't made it to the divisional round of the playoffs since 2008. Yes, they were a top-six team offensively and defensively and had an AFC-best +18 turnover ratio; but they were also outgained by nearly 500 yards over the course of the season, and had a -3 turnover ratio two weeks ago in Indianapolis.
Perhaps the Chiefs' best hope is in the Colts' unpredictability. Indianapolis beat San Francisco, Seattle and Denver . . . but lost to St. Louis at home by 30 (they also lost to Arizona by 29, but that loss doesn't look quite as bad in retrospect). They held five opponents to 10 points or fewer, but also had three opponents score 38 or higher. Another sign of hope for Kansas City is Indianapolis' futility at running the ball. Trent Richardson is still averaging under 3 yards per carry, and Donald Brown, while more effective, doesn't have a game with 14+ carries. The Chiefs are 6-0 in games where they hold opponents to under 100 yards rushing; the Colts are 2-4 in such games.
But really, those kind of stats are relatively insignificant in the playoffs because it is quarterbacks that take over. Remember when the 2011 Giants entered the playoffs with the league's worst rushing attack? Remember when the 2010 Packers ran the ball in the postseason with an unknown rookie named James Starks? If Indianapolis is going to win, it will be with Andrew Luck's arm. He doesn't have seven game-winning drives like he did in 2012, but his completion percentage is higher, interceptions is lower, and the Colts went from 27 turnovers last season to a league-low 14 this year. They have the best pass rusher in the NFL (Robert Mathis) who will wreak havoc against a QB sacked 39 times in 2013. And you don't think those mild-mannered Indianapolis fans will be pumped up for Andrew Luck's first home playoff game? The Chiefs have been a good story all season, but I would be surprised to see them make it to the divisional round.
Prediction: Indianapolis 31, Kansas City 13
Playoff Doppelganger:
2007 AFC Wild Card, San Diego 17, Tennessee 6. Do you remember this game? Exactly, me neither. Actually, I remember that during that Wild Card weekend, I had to drive from Eugene to Portland, meaning I would miss at least one playoff game. This was the game I chose, meaning I instead got to see this. Good choice. Anyway, this was Phillip Rivers' first home playoff win against a reinvigorated defensive team that could not play from behind. Bleh. This wild card weekend, get your chores done Saturday afternoon before claiming the TV set for . . .
New Orleans Saints at Philadelphia Eagles (-3)
Saturday, January 4, 8:10 EST, NBC.
One of two games this weekend where the more experienced quarterback is a road underdog – not a common occurrence in the NFL playoffs.
The Saints remind me of the mid-to-late-90s Miami Dolphins. They have a quarterback who seems to break a new passing record every week, but are unexceptional at running the ball, have a mediocre defense, and can't win on the road. The odds of the Saints winning four straight road games, including games in rainy Seattle and blizzard conditions in the Meadowlands . . . well let's just say they should continue to be thankful for their Super Bowl title (something Dan Marino could never say). But we're not talking about a Super Bowl run – all we're trying to predict is if this team can beat a rookie coach, his second-year quarterback, and a defense that gave up the third-most yards in the league.
The question here really is whether statistics and conventional wisdom matter. If they do, then the Saints should win this game. They are the better team in virtually every significant category (with the exception of two, which I'll get to in a second). They played in the better division, they have more experience, and they have the better defense statistically (somehow, they've given up the second-fewest passing yards in the league; one year ago, they finished as the league's second-worst). As good as Foles' numbers have been (27 TDs vs. 2 interceptions), Brees' passing numbers are prolific, and when healthy, Jimmy Graham was virtually unstoppable.
Now let's get to those problematic areas for the Saints. The first one is extremely well-documented: Their road woes. They were 3-5 away from the Superdome this year, and have not won an away playoff game under the Sean Peyton-Drew Brees regime. This season, they were competitive in three of those road losses (the Panthers and Patriots games were lost in the final seconds), and it could be argued that all of those road losses came against quality defenses (their other two losses were against Seattle, St. Louis, and the New York Jets). Fortunately for New Orleans, Philadelphia was only 4-4 at home, and judging by their inability to shut down the likes of Kyle Orton last week (along with the 4907 passing yards they gave up in 2013), their secondary cannot exactly be called elite.
The second problematic area for the Saints is a little more telling: They can't run the ball consistently. In three of its losses, New Orleans ran for fewer than 61 yards. In fact, throw out the Dallas game (when Mark Ingram inexplicably ran all over the porous Cowboys' D) and the Saints didn't have a game where they rushed for over 131 yards. Philadelphia had nine such games in 2013, and seven of the Saints rush defense's nine worst games in 2013 came on the road. Conventional wisdom says that the best way to shut down a prolific passing offense is by controlling the clock, and should LeSean McCoy run wild, it could be a long day for the Saints (God I hate writing sentences like that – I feel like Talking Head Guy).
Philadelphia is on a remarkable eight-game streak. In going 7-1, they've resurrected a season which seemed doomed by a catastrophic mix of Michael Vick's injury and Chip Kelly's inexperience. They've scored 266 points and committed five turnovers during that span. But their defense isn't great, and I choose to believe that when the Saints lose on the road, it is more often than not because of the good defenses they face. This is the toughest game of the weekend to predict, but when it comes to this many unpredictable factors, you have to take experience over inexperience.
Prediction: New Orleans 28, Philadelphia 24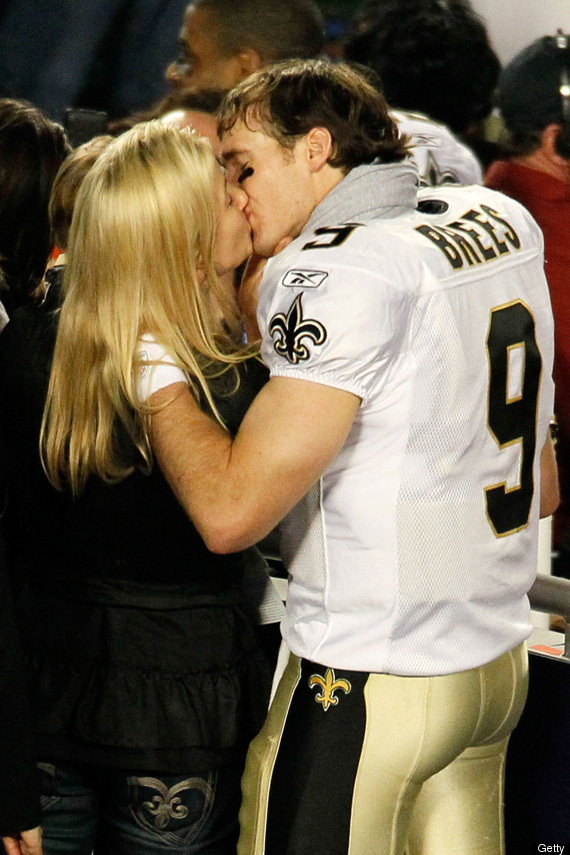 Playoff doppelganger:
1999 AFC Wild Card, Miami 20, Seattle 17. Gotta go back to the archives for this one, but I remember this game well. The Dolphins, like the Saints, were lousy on the road and fairly one-dimensional, and were thought to be underdogs against an up-and-coming AFC team at home with a new coach/QB combination. Well surprise surprise, Marino in his last season came through with one more impressive playoff win before getting demolished by 55 points on the road the following week. Hmm.
San Diego Chargers at Cincinnati Bengals (-7)
Sunday, January 5, 1:05pm EST, CBS.
As a Patriots fan, this game scares me. Either we'll get Cincinnati in round two – a tough, physical team with a dynamic offense that already beat us earlier this season – or potentially San Diego in the AFC Championship – by that point, a surefire "team of destiny" candidate after wins over the Chiefs, Bengals and Broncos (twice).
I guess the underlying message of that is: both teams have talent and the potential to go deep into the postseason. In an AFC dominated by serious questions about whether the Broncos and Patriots can overcome major injuries on both sides of the ball, Cincinnati and San Diego both boast excellent offenses with powerful running games. And while the Bengals may have the best defense in the AFC, the Chargers are certainly the hottest team heading into the playoffs, having won four straight with major wins over Kansas City and Denver (both on the road).
Like Drew Brees, Phillip Rivers is the second veteran QB this weekend to be an underdog on the road. And like Andrew Luck, Andy Dalton is making his home playoff debut, still searching for his first postseason victory. The Bengals have been spectacular at home, averaging 41.6 points in their last five home games. They haven't lost at home all season, and handled the likes of New England, Green Bay, Pittsburgh, Indianapolis and Baltimore. And although they were mediocre on the road, going 4-4, one of those wins was crucially against San Diego, giving the Chargers their lone December loss. Dalton threw for more touchdowns than Rivers, Tony Romo, Tom Brady and Matthew Stafford. In making their offense more vertical, Cincinnati has tried to emulate the crucial explosiveness Baltimore had in their Super Bowl run last year. And it's not like BenJarvus Green-Ellis and Giovani Bernard are exactly bad running options.
It's tempting to believe that the Chargers have more playoff experience than the Bengals, but actually, this is their first trip to the playoffs since 2009. And with the exceptions of Rivers, Antonio Gates, and Eric Weddle, this team doesn't really resemble the squad that lost at home to the Jets and the Sanchize four years ago. What does make this San Diego team feel familiar is their typically erratic pre-December play; while they beat Denver, Kansas City, Indianapolis and Philadelphia, they also lost to Houston, Oakland and Washington. But we all know that Philip Rivers is a quarterback who relies on emotion for motivation – this is dangerous. It boils down to whether you can stand behind a guy who acts like this.
Thus, in Rivers' four playoff appearances, the Chargers have been favorites twice (2006 and 2009) and underdogs twice (2007 and 2008). They blew the games in which they were favorites, and advanced when no one believed in them – just as no one believed they could go into Denver Week 15 and beat Peyton Manning. On the flip side, no one has ever really believed in Cincinnati, a franchise that hasn't won a playoff game since 1991, and is 0-4 in the postseason under Marvin Lewis.
This game would perhaps make a lot more sense if the events of Week 17 had not been so quirky: While both teams won pivotal home games, Dalton threw four interceptions and had a QB rating of 62.2, while the Chargers needed a miraculous field goal miss to beat the Chiefs' second-stringers. Thus, while both teams have obvious talent, they can also look acutely mortal. But I lean toward San Diego for a few reasons: (A) I'd take Philip Rivers as an underdog over Andy Dalton as a favorite, (B) San Diego's road wins have been more impressive than Cincinnati's home wins, and (C) San Diego hasn't played a lousy game since October 6, when they lost to Oakland. They may have lost more games during that time, but unlike Cincinnati, they haven't laid any stink bombs like this.
The best case for Cincinnati is their 8-0 record at home. As a Patriots fan who saw home playoff losses in three of the past four years, I can say 8-0 in the regular season doesn't mean crap. Since 2005, the recipe for winning in the playoffs has been based around momentum, emotion, the ability to win on the road, and experienced, fearless quarterback play. Those qualities are manifested in this unlikely Chargers team – a team that should put the rest of the league on notice.
Prediction: San Diego 28, Cincinnati 19
Playoff doppelganger:
2008 AFC Wild Card Round, San Diego 23, Indianapolis 17 (OT). This year's Chargers were 5-7 heading into December, which isn't quite as bad as the 2008 team, which was 4-8 and four games behind division leader Denver. After the Chargers played a spectacular December, they hosted a red-hot Colts team that hadn't lost in two months. The result? Emotion over logic.
San Francisco 49ers at Green Bay Packers (+3)
January 5, 4:40pm EST, FOX.
San Francisco is a highly questionable call away from having clinched the NFC's 1 seed. Green Bay is an epic Cowboys collapse away from being out of the playoffs entirely. The last time a 12-win wild card team (and defending Super Bowl loser) went on the road to play an 8-win division champion, this happened. The last time these two teams met in the playoffs, this happened.
It could be argued that no team is playing better football than the 49ers right now. The defense is the healthiest it has been all season, while Michael Crabtree's return has lit a spark for the passing game. Not that San Francisco has needed to rely on Colin Kaepernick's arm much lately; when Kap threw for 310 yards in last week's win in Arizona, it was his first time eclipsing 300 yards in the air since Week 1 against (you guessed it) the Packers. Like Cam Newton, Kaepernick has been proven most effective when sitting in the pocket, but can still be lethal with the option. In his last three road games, Kaepernick has 7 passing touchdowns, 0 interceptions, and a QB rating of 117.4
The Packers defied all odds by surviving an 0-4-1 stretch, and rallying behind Matt Flynn to beat the Falcons and Cowboys. After benefitting from a pathetic NFC North, Aaron Rodgers and Randall Cobb returned Week 17 an upset the Bears at Soldier Field. Rodgers wasn't his normal self, but still threw for over 300 yards and two touchdowns. Now he'll have to face a defense which played the pass exceptionally all year, and has stifled Rodgers in their last three meetings.
If you want to come up with reasons to pick Green Bay, you can look at the emotion of Rodgers' return, the atmosphere of Lambeau Field, and the fact that the Packers have scored 31+ points in each of its last three games. It's hard to beat a team four times in a row, and Eddie Lacy wasn't really a factor in any of the past few meetings. Kaepernick can look vulnerable on the road (ask Seattle fans), and San Francisco doesn't have the vertical passing game to overcome large early deficits (unless the lights go out).
Otherwise, the 49ers are the clear pick. As long as they don't have to travel to Seattle, they can beat any team in the NFL. When San Francisco scores 23 points or higher, they are 11-0. Green Bay allowed 11 opponents to score over 23 points, and was 3-7-1 in those games. If anything, the tundra conditions are more conducive to the 49ers grind-it-out style, and Rodgers is not at 100 percent health. I would be a hypocrite to pick San Diego on emotion alone and completely ignore the amazing events that have transpired for the Packers, but the 49ers are a better team than the Bengals, and Green Bay's defense can't stop anyone. Plus, don't we need at least one Colin Kaepernick-Russell Wilson playoff game?
Prediction: San Francisco 34, Green Bay 21
Playoff doppelganger:
2005 NFC Divisional Round, Carolina 29, Chicago 21. Rex Grossman's return from a season-crippling ankle injury was thwarted by Carolina's balanced attack and Steve Smith's spectacular receiving day. A mismatch.
An interesting side note: In each of the past three seasons, the Super Bowl champion has played Wild Card weekend. And in each of the past three seasons, I stupidly picked against that team in the Wild Card round. So a preemptive congratulations to either the Chiefs, Eagles, Bengals or Packers on their Super Bowl 48 championship!